The idea of writing good Fanpage content is the key to boosting customer reach and engagement rates with your Facebook page. If you are looking to improve your Facebook media campaign, please refer to the DPS article below. To answer the question "What should I post on my Fanpage?", we offer a treasure trove of 365 ideas for the whole year along with some sample content posts that are guaranteed to increase engagement on your page.
Behind the scenes
Share your behind-the-scenes moments with the world. There are many ideas for this content. It can be the process of creating a product, or introducing members, preparing for a video or campaign.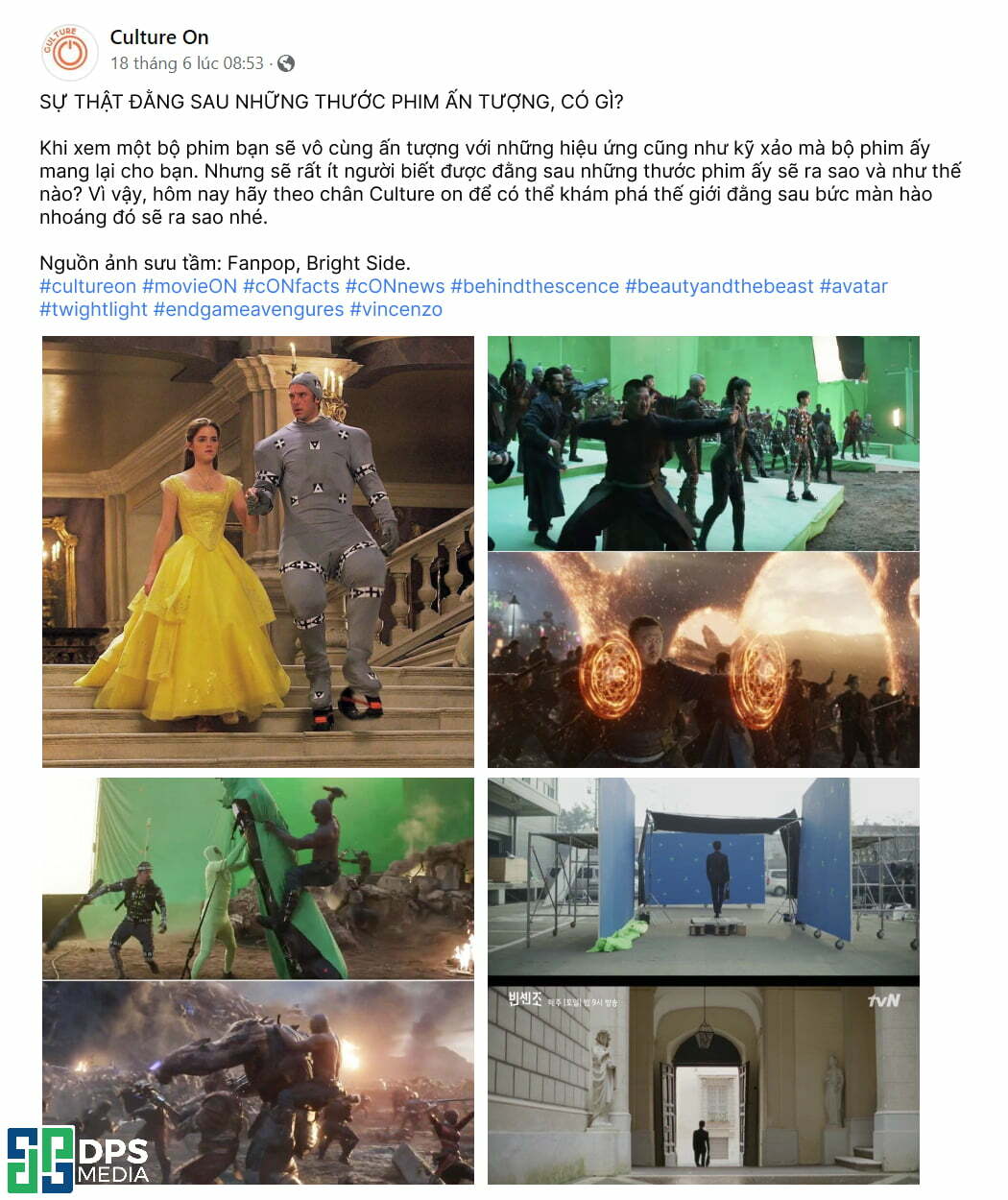 The audience will both feel interested and know more behind the products they receive is the process of how seriously your business has worked.
Content written according to the idea of "Top trend"
List the top list of topics of interest to increase reach and interaction with viewers. This not only helps your Fanpage post appear more on the message board, but also attracts the audience to comment or share information.
Video
Video is a very popular form of content on Facebook. To facilitate the user experience, Facebook also specifically created a Watch shortcut on the interface for videos.
That's why video is a good content writing idea to boost your promotion. Create and regularly share videos on a wide range of topics such as information, education, movement, and more.
Let's watch a short video of KFC less than 1 minute, but it covers the whole journey that KFC entered the Vietnamese market, developed its business activities and became one of the successful fast food brands. best on the market.
Content writing ideas with a question
Asking questions is one of the best ways to start connecting with your readers. This is a somewhat simple and basic idea, you should not take it as an idea to write content for all posts. However, it is an extremely effective strategy.
Ask a creative question. It can be a question for readers and customers to answer so you can gather information for your business decisions. Or any question related to the industry of the business for the purpose of increasing interaction for the article.
The question should be both positive and easy to answer. A feedback from a customer may become a content writing idea for you in the future?
Product pictures
Posting information, pictures about your products is sure. Post regularly so customers remember you.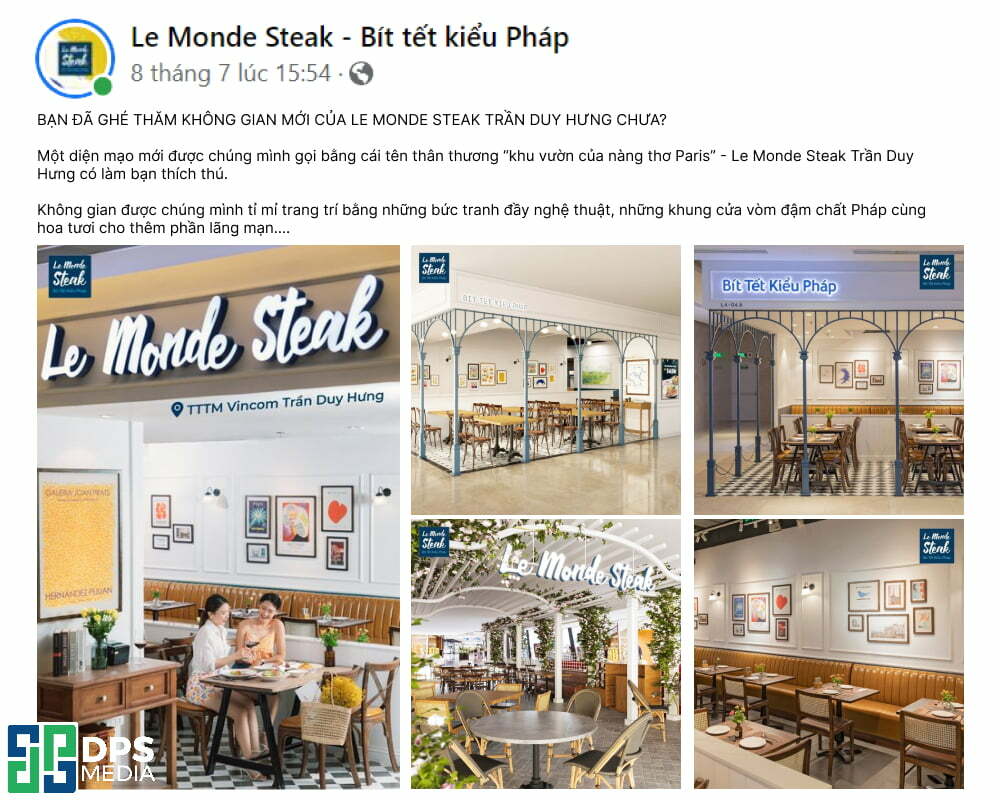 Choose creative content ideas to integrate into images to get the most effective post. Themes related to the latest holidays and anniversaries can be used to increase attraction.
Ideas for writing content using Infographic
lnforgraphic is the idea of writing content with images that convey information briefly. Instead of long articles and lots of confusing data, infographics help readers capture information much more quickly and concisely.
As a facebook user, you will surely love how quick and easy it is to receive information.
Share good tips
Share tips related to your industry or business. This content idea provides readers with useful information, and wants to save it right away.
With a familiar topic related to the kitchen, the tips shared by Fanpage for Cooking quickly attracted hundreds of shares. Prove these tips are useful and of great interest to your customers.
Minigames & gifts
This is a very popular form of content writing ideas whendo online communication. Simple and easy to play minigames will keep users engaged and engaged with the post. With small gifts or vouchers, a discount coupon will be a reward for the winning player.
There is no denying the extremely high level of interaction that this form brings to your Fanpage. Along with that will be hashtags related to the brand that are searched more on social networking sites.
Discount Program
Turn the idea of writing content into a form of flash sale exclusively for people interested in your Fanpage. It is also a way to thank customers for their interest and interaction with the Facebook page you manage.
Forms such as 5-10% discount for customers who like and leave the Fanpage page in Preview mode. Or announce about upcoming discount promotions that will take place for users to come to your store to experience
Tell stories about yourself
The story of your business, of impressive features. There are many ideas for content like this: about founders, employee contributions, passionate creative moments or workspaces, etc.
From there, people who are interested in you on Facebook will understand more information about the brand. Such meaningful stories help build a beautiful image in the minds of customers. You will be known and remembered more.
Treasure reveal Ideas for Writing Fanpage Content very good
In addition to the content writing ideas mentioned above, there are some sample content articles to illustrate. The special thing that DPS wants to give to its readers and loyal customers is the secret "365 ideas for writing Fanpage articles" . With this treasure of content writing ideas, you no longer have a headache when close to the deadline but still know the idea of taking care of the Facebook page.
DPS Accompanying customers is not only at the stage of ideas. We are confident to help our customers Manage Fanpage and realize measurement targets. By continuously innovating and creating post content, customers can be completely satisfied with the value that DPS brings.content writing ideas