What is POSM? What does POSM include? How to create outstanding POSM marketing types that can compete with competitors? Let's take a look at some tips right away DPS Media out in this post!
What is POSM?
POSM stands for the term Point Of Sales Materials, which is understood as an item to support sales at points of sale, fairs and exhibitions. POSMs often contain advertising information about products that both help consumers understand and stimulate demand for products; while increasing brand awareness for the business.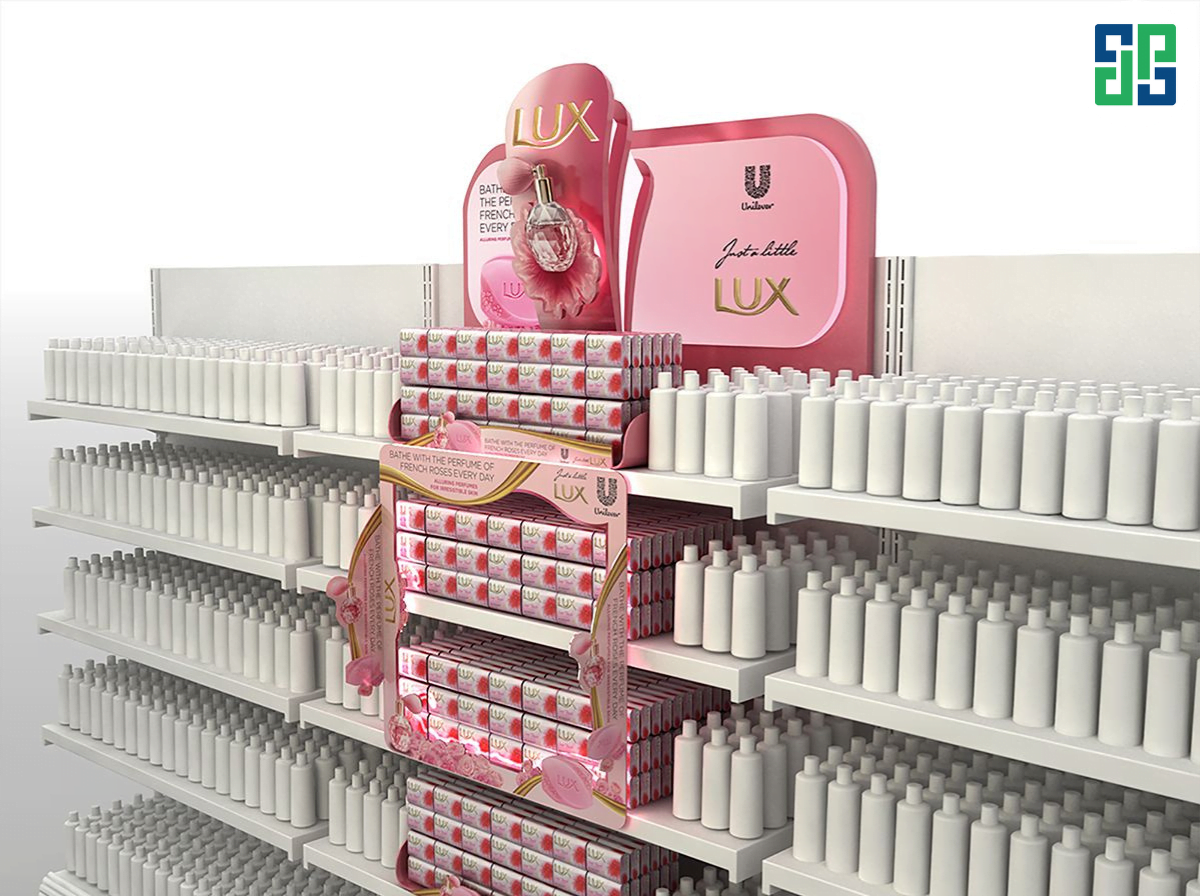 Therefore, POSM is considered an effective form of marketing and product information transmission at the point of sale. This is an indispensable part of communication strategies, product promotion or building brand image of businesses.
What does POSM marketing include?
Currently, there are many different forms of POSM with diverse sizes, designs, and models. Therefore, depending on the needs and purposes of advertising and marketing campaigns, businesses choose the appropriate type of POSM. Here are some forms of POSM commonly used in advertising and marketing campaigns:
Poster (Poster): This is a form of media publication expressed through graphic images used to paste on a vertical plane. Poster has many different sizes such as: 24cm x 36cm, 18cm x 24cm, 11cm x 17cm. Usually, posters will be used at small selling points such as convenience stores, retail shops, mobile kiosks, etc.

Danglers (Warning sign): Danglers are designs that are hung on the ceiling/wall at commercial centers, supermarkets... On Dangler are often printed promotional information, incentives, information, outstanding features. …of the product. It has the effect of attracting the attention of customers from a distance or from above.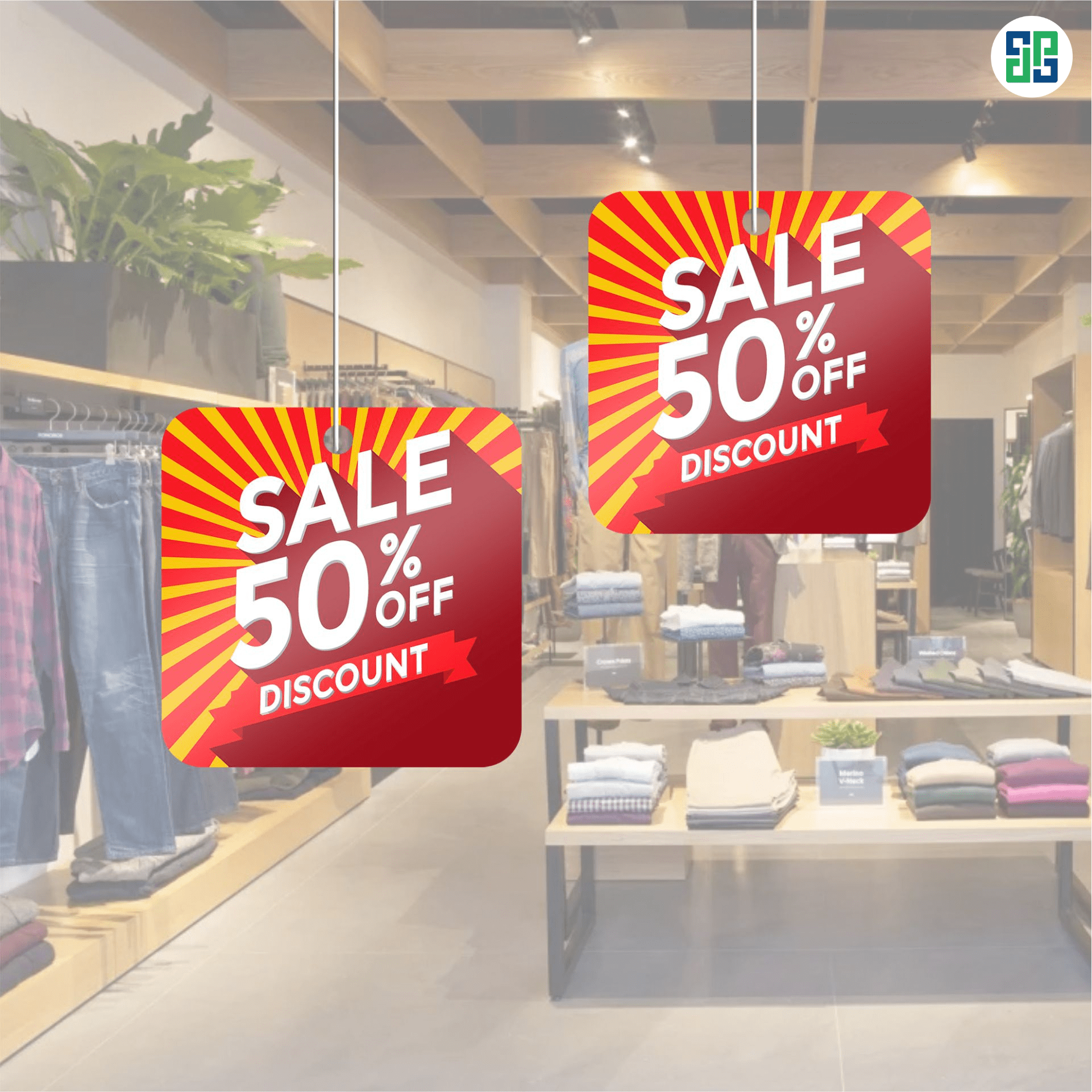 Standee: This form of POSM marketing is often used at stores, fairs, and exhibitions to replace outdated advertising means. The reason it is used a lot because of its compact design, easy to move, flexible image changes without spending too much.

Other POSMs: Some of the types of POSMs that you may come across at the point of sale are ribbons, stickers, wobblers, booths, tent cards, etc.
The importance of POSM marketing for businesses 
In order to promote the name and image of the business brand "flying further", it is definitely impossible to ignore POSM. It can be said with certainty because of the great benefits that POSM brings to you marketing campaign of the enterprise:
Increase brand awareness: POSM is well designed and synchronized with other parts of the brand identity system, which will help to make the business image more professional. From there, build customers' trust in the business effectively.

Conveying messages to customers: Through POSM, businesses will send messages to customers in the most intuitive and closest way.

Promote buying behavior: With beautiful, professional POSMs, customers will be attracted, remembered and want to learn about the brand, even make an immediate purchase decision. 

Cost saving - instant efficiency: The cost of POSM design is much lower than other communication methods such as TVC, events, Ads, seminars... Besides, POSM is also very compact, convenient and easy to use. Easy to install, move and can be reused many times. As a result, businesses can reach their goals while still saving costs and resources.
Revealing 5 tips to help you create outstanding, attractive POSM marketing 
Make a difference for POSM 
You should design a POSM that is big, outstanding, and at the same time, it must be new and different to attract the attention of customers. Because at a point of sale there are many different types of products, if your POSM is not really different, it is very difficult to make customers remember.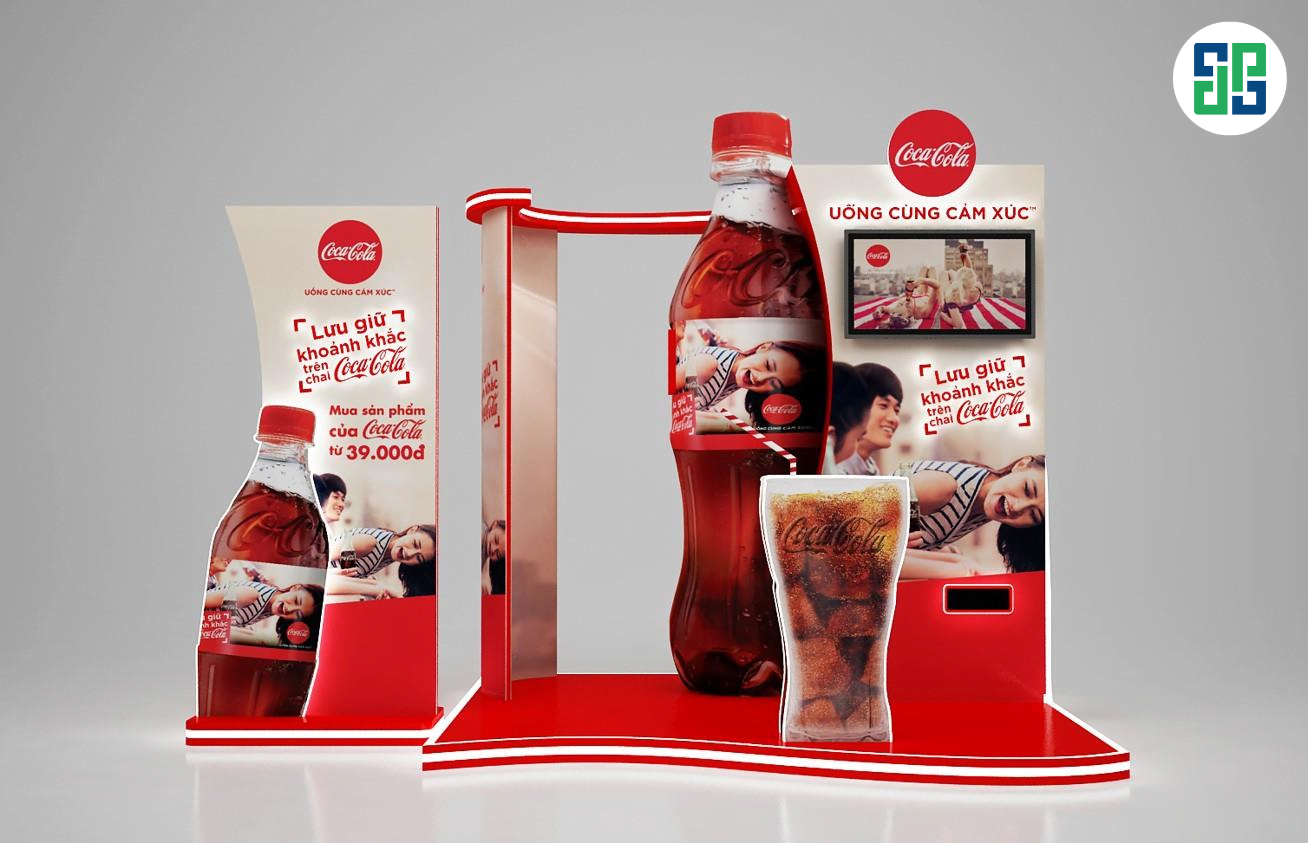 Convey the message of an effective marketing campaign on POSM 
POSM is not as large as billboards, lightbox signs or other types of advertising, so businesses need to pay special attention to the inclusion of messages in publications. The message needs to be optimized to be short and concise, but still stand out what you want to convey to the customer. In cases where the POSM is too small, you can simply include the logo and product image, which is enough for customers to remember.
Selecting the location to place the POSM 
No matter how prominent and unique your POSM is, if it is placed in a corner, no one will see and notice. Therefore, you need to research the location and store space carefully to determine where to place the POSM accordingly.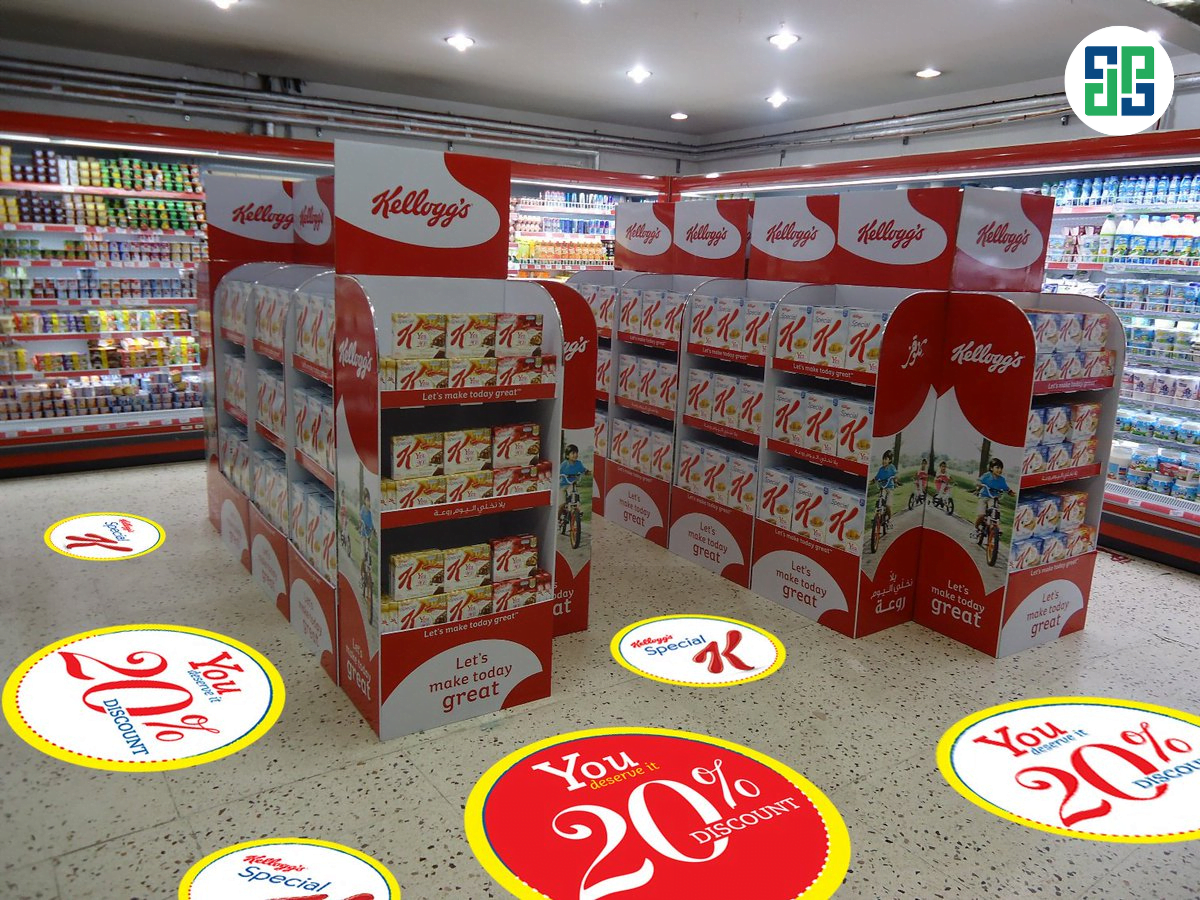 For example, in supermarkets and commercial centers, you should put POSM in the middle, near the payment area so that customers can easily see and put products in the basket. As for small stores, you can display them near the aisle to take the whole store's spotlight!
Pay attention to the color and design of POSM marketing  
Choosing colors and images for POSM design is also an important factor determining the success of a marketing campaign. You need to use colors and coordinate them harmoniously so that customers are easily attracted without causing discomfort.
Besides, the images printed on the POSM must also be beautiful and suitable for the product so that when customers see it, they will feel impressed and want to come closer to see them.
Combine QR Code to increase customer interaction 
Businesses can integrate a code QR Code into publications so that customers can scan and learn more information about brands and products. Not only that, it is also very effective for increasing traffic to the website. At the same time, helping businesses measure campaign results more easily and accurately.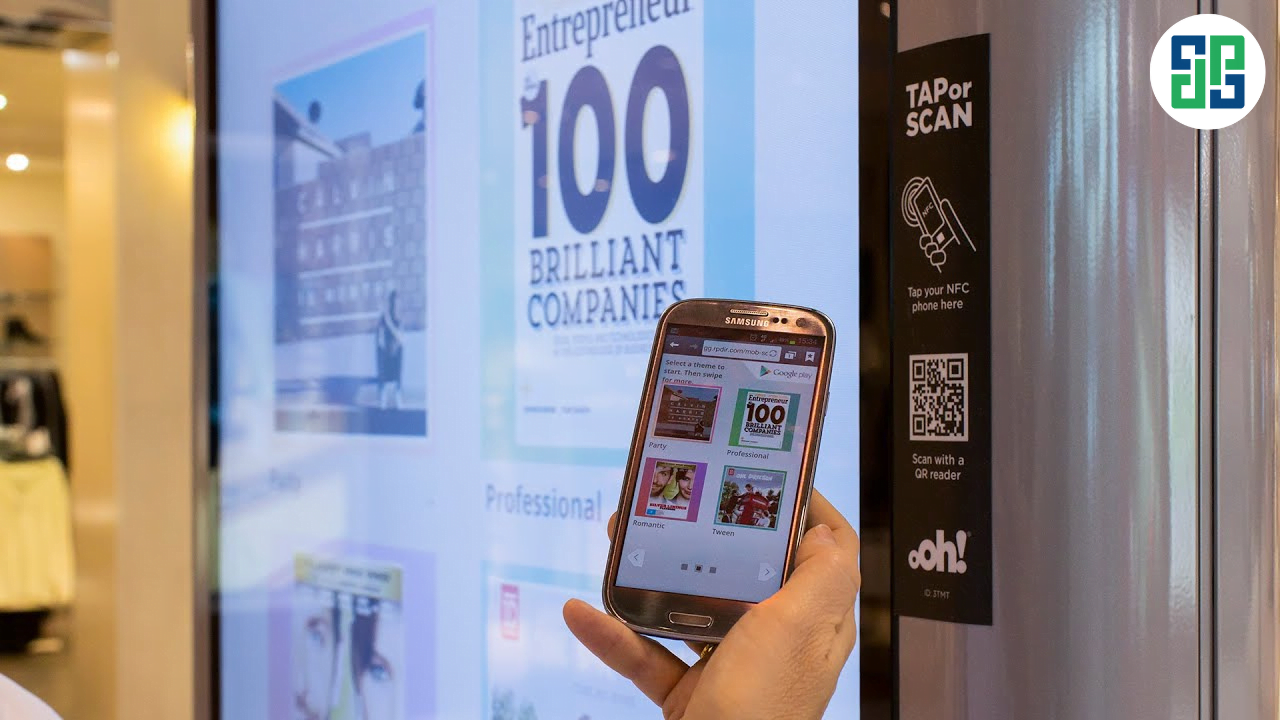 summary 
POSM is an important marketing tool in marketing campaigns, promoting products and brands for businesses. Hopefully our sharing in this article will help you create unique, impressive and highly effective POSM products for your business.
If you have any questions or need further advice on POSM, please contact us immediately DPS Media for a quick reply. Don't forget to follow us for more useful marketing updates!