With marketing, every holiday or special occasion is an opportunity to take advantage of building promotional activities for the business. Thanksgiving Day 2023 is also a golden time for you to launch an attractive marketing program to celebrate Thanksgiving with your customers. The article will reveal to you 5 great ideas to build an impressive thankgiving day image for your brand.
Understanding Thanksgiving Day to Build a Quality Marketing Program
What is Thanksgiving?
Thanksgiving day or Thanksgiving day is a major holiday celebrated by countries mainly the US, Canada and some neighboring islands of North America.
According to its origins, the holiday was meant to thank American Indians and celebrate the harvest; Thank God for a full and peaceful life. Today, Thanksgiving day is considered an official holiday for workers in countries that follow the laws of the United States and Canada.
Holidays carry many messages of family reunion and show respect and gratitude to those around them.
On what date does Thanksgiving or Thanksgiving day 2023 take place?
Thanksgiving is celebrated annually on the Thursday, fourth week of November. Thus, thanksgiving (or Thanksgiving day) 2023 will take place on November 23, 2023. In Canada it will take place a little earlier, the second Monday of October, which is October 9. 2023.
People will often be very familiar with the image of congratulating Thanksgiving Day in the above countries. Those are dinner parties with familiar dishes such as grilled turkey, pumpkin pie, wine, etc.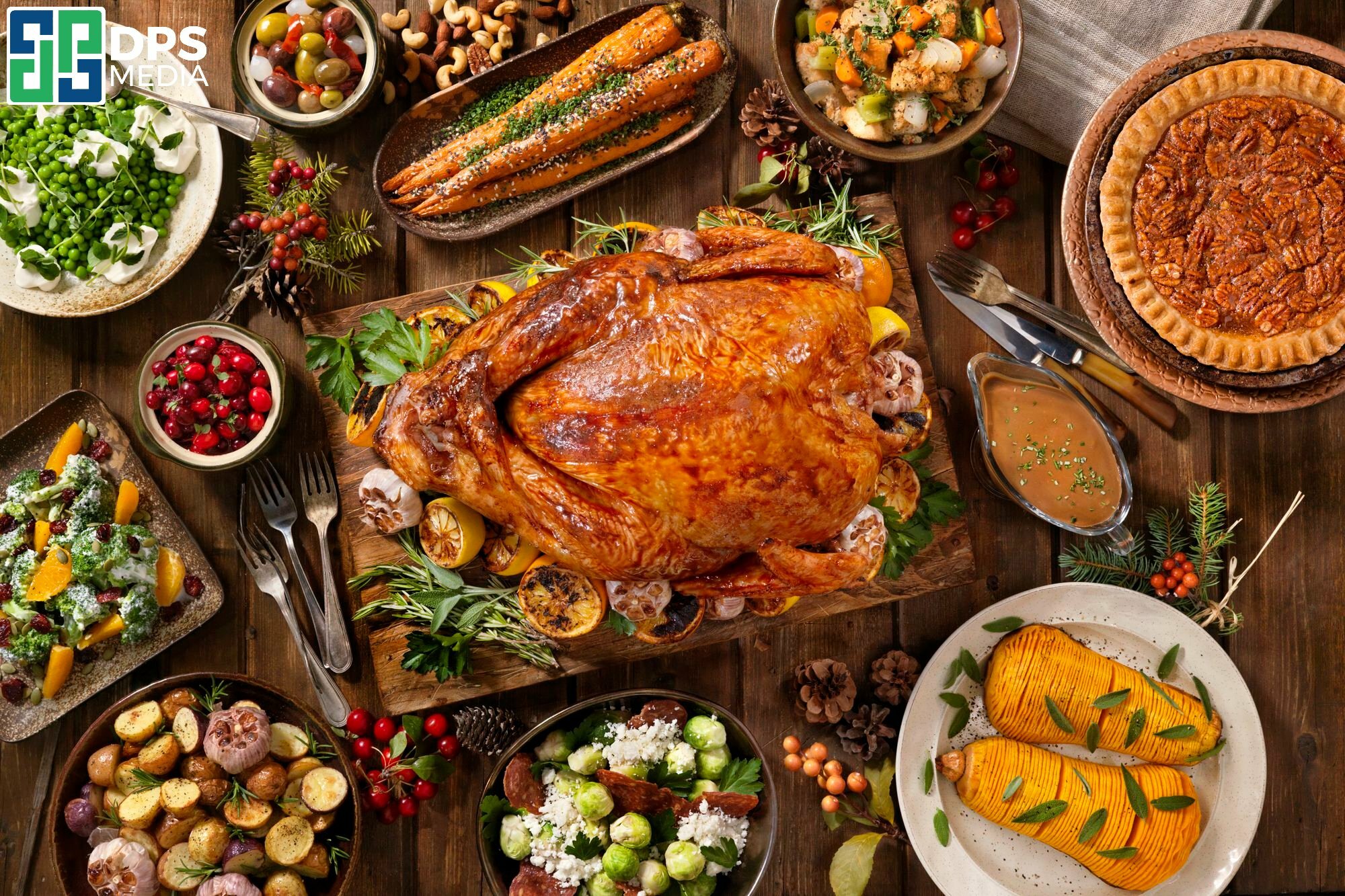 Plan your Thanksgiving marketing well before the holiday season even begins.
Image of happy thanksgiving day from a marketing perspective
On such an important holiday, people in many countries will celebrate with grandeur. The streets were filled with balloons and flags. People poured into the streets, strolling and celebrating thanksgiving together. How are big brands taking advantage of the opportunity for marketing?
McDonald's - celebrate giant thanksgiving
McDonald's has launched unique balloons in thanksgiving day. The image of giant balloons carries the signature colors of the Mc brand, which are red and yellow. People rejoiced on the road with McDonald's to celebrate Thanksgiving Day.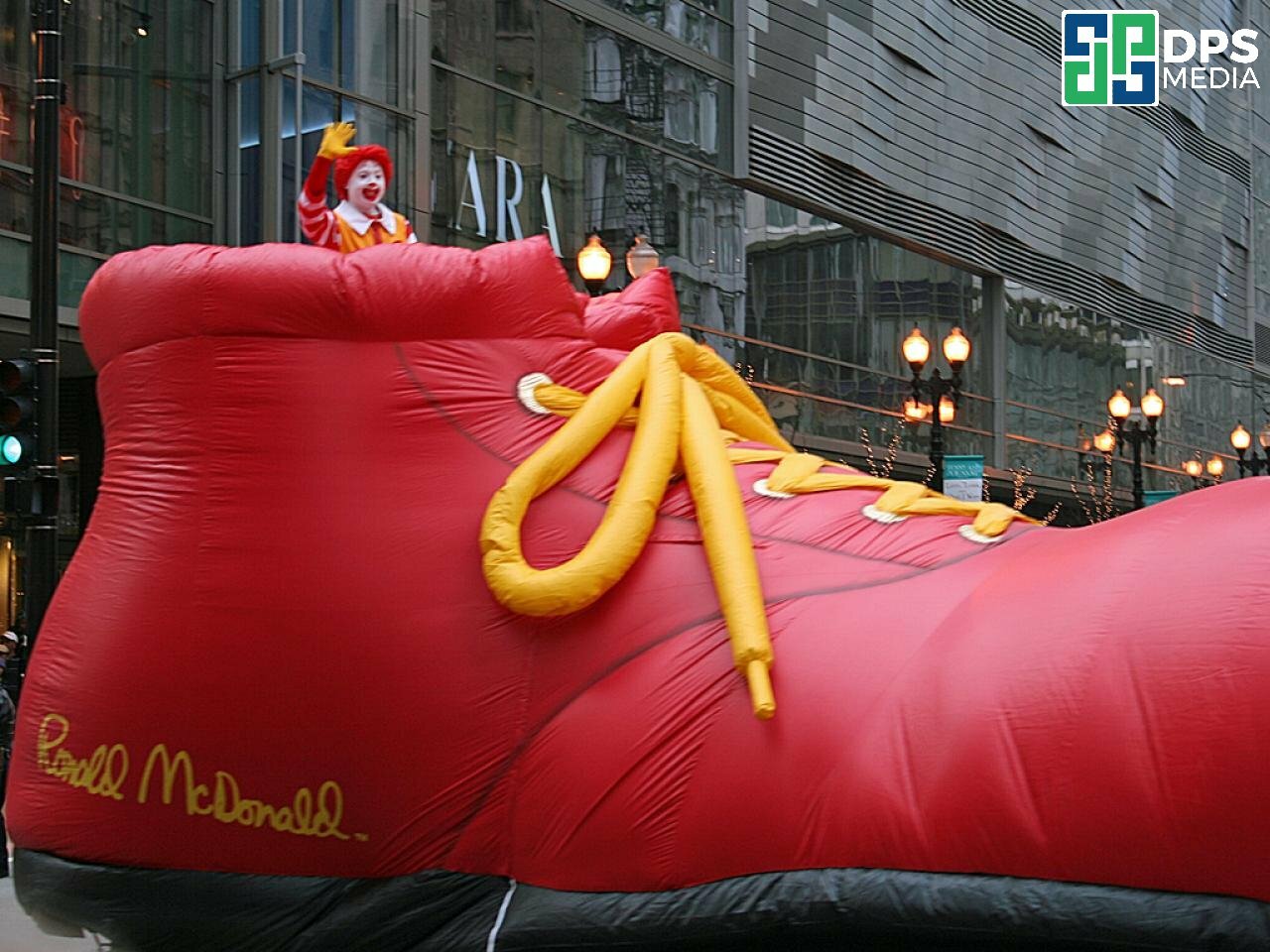 Huge, brightly colored balloons will easily be noticed in the street. A spectacular and brilliant marketing campaign for Thanksgiving day.
Coca-Cola – "Share a coke" campaign to celebrate Thanksgiving
This campaign aims to personalize ideas for each customer. The customer's name will be printed on each can, coke bottle. Put coke cans at Thanksgiving dinner with the message of sharing coca – sharing joy.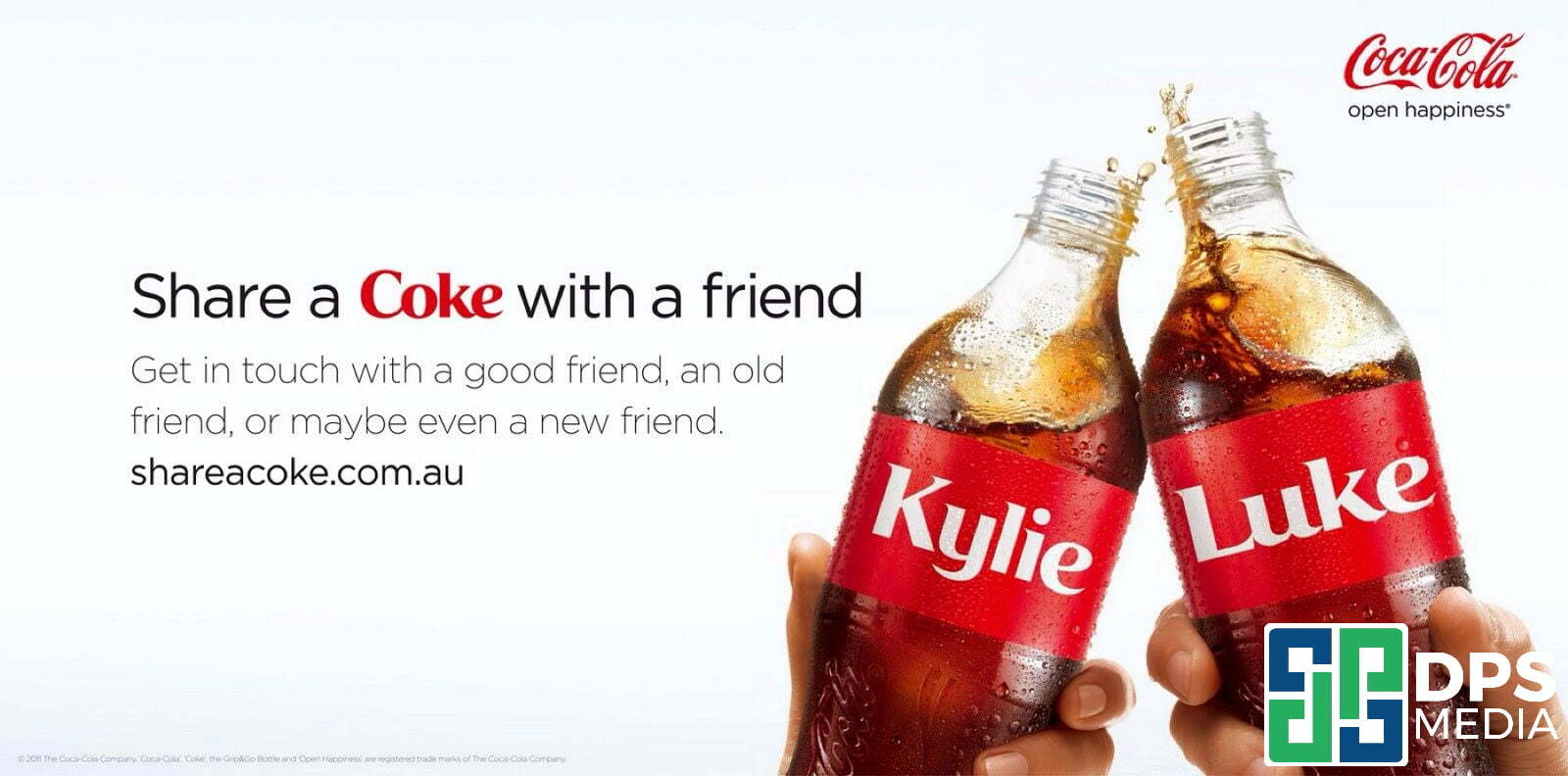 The strategy has proven effective and brought great success to Coca-Cola. Appearing in the cozy parties of users on Thanksgiving has marked the familiarity for this brand.
5 TOP marketing ideas for Thanksgiving Day program
Send Thanksgiving Day marketing by email
If your business owns electronic applications, or uses online business forms. Create an email campaign with the subject line "What am I thankful for?"
The purpose of the campaign is for customers to share their feelings, or thoughts, about the things they are grateful for in life. Customers will become more open and sharing, which in turn will attract more interest. Just capture the customer's mind, or can rely on it to influence consumption behavior. For example, suggesting gifts, booking travel services, restaurants, etc.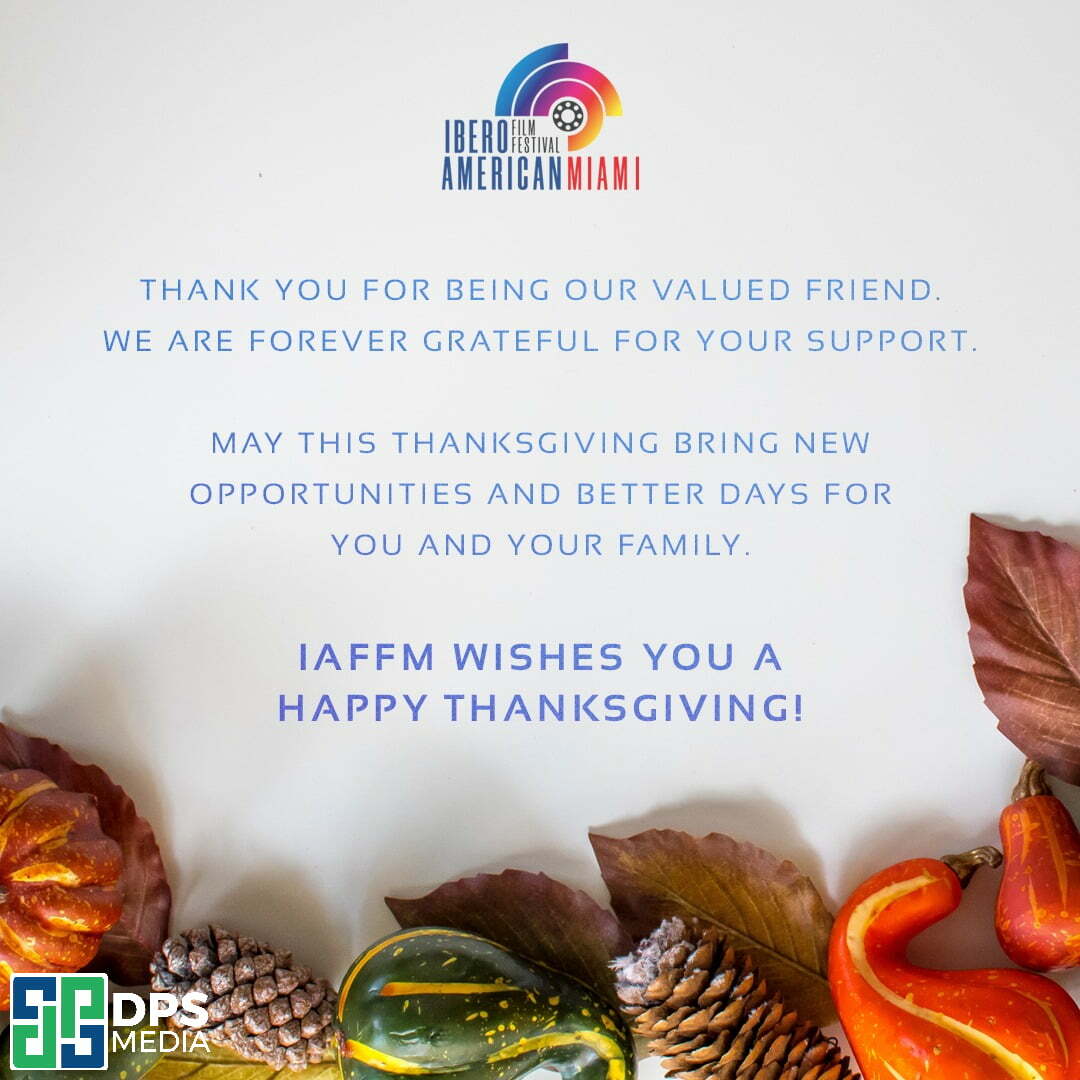 Don't forget to show your gratitude and send your Thanksgiving Day greetings to your customers in the same email.
Create a campaign to celebrate Thanksgiving with Hashtag Thanksgiving day
Online marketing program for Thanksgiving Day on your own social media site. Attaching articles and photos shared about thanksgiving is the hashtag #happythanksgiving or #thanksgivingday along with the brand hashtag.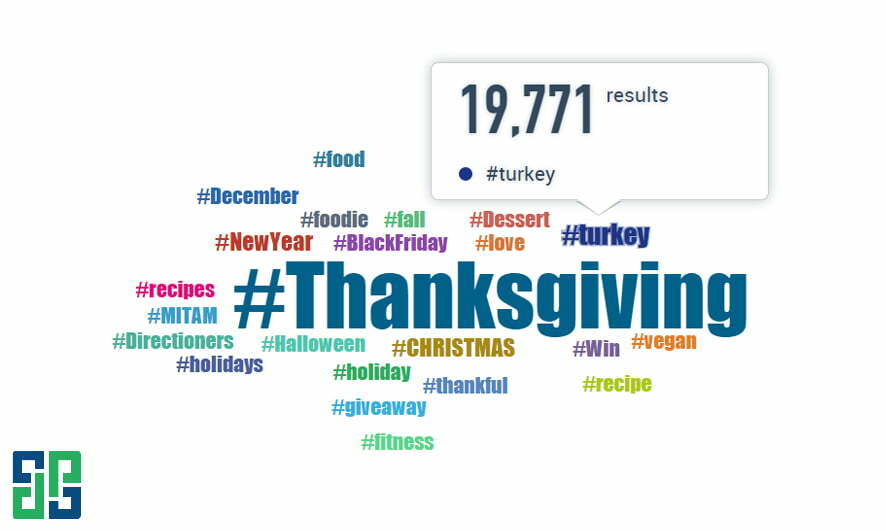 Before starting this campaign, don't forget to focus on the value you will bring to the participants. It can be discount vouchers, small gifts or free experiences.
In order for your hashtag to spread widely on the media, build about 2-3 hashtags. Short, simple and easy to understand for broad reach.
See more: The Ultimate Vietnamese Family Day Marketing Campaign 
Show gratitude and share love
Send customers a small gratitude gift. It can be as simple as a card, a by-product or nice little souvenirs for thanksgiving day 2023.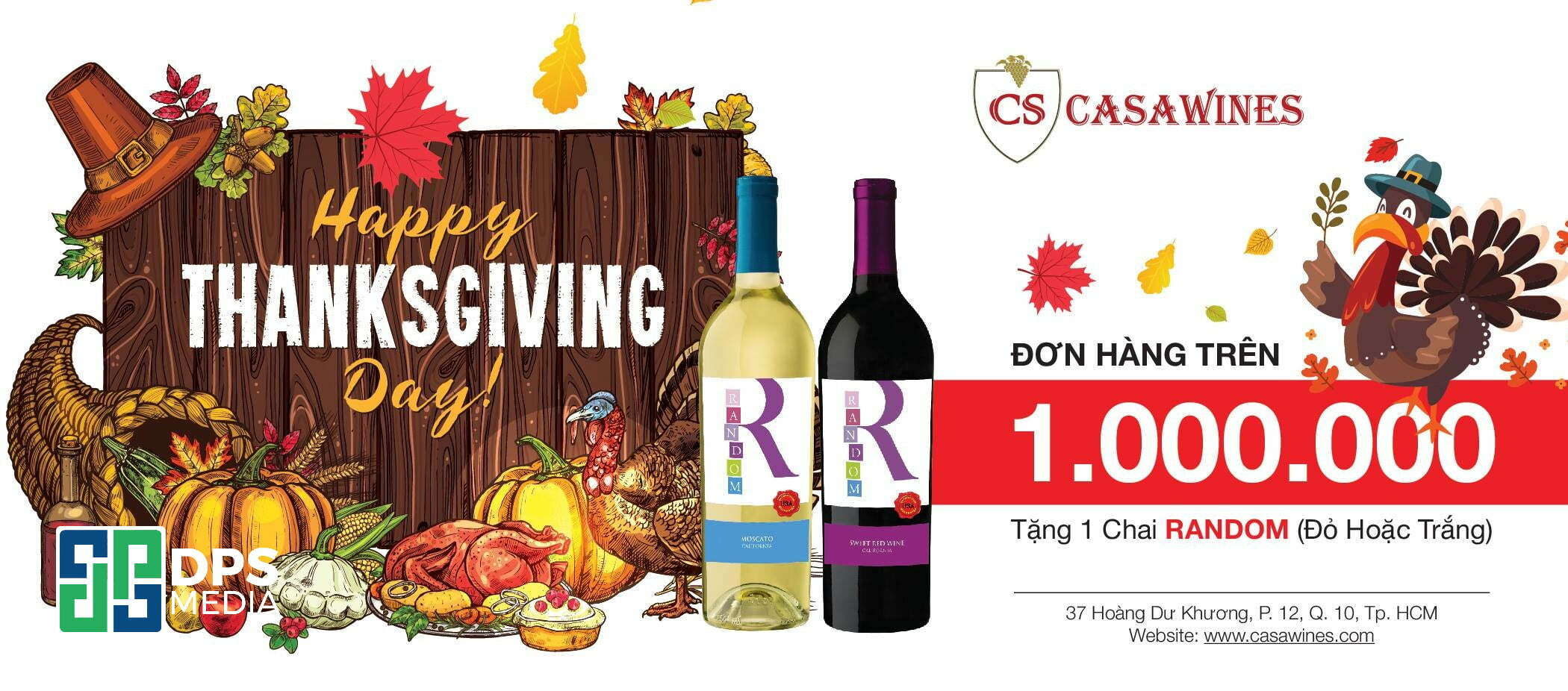 It's great when your customers are reminded of how much you care, and it helps your business stay in the spotlight when customers go on their holiday shopping.
Evaluate employee contributions
Take Thanksgiving Day for your employees. They are the people who have attached and love the work, bringing contributions to your success. Share their meaningful moments, their enthusiasm to work on the company's media. It promises to be a very good idea and has a meaning to spread.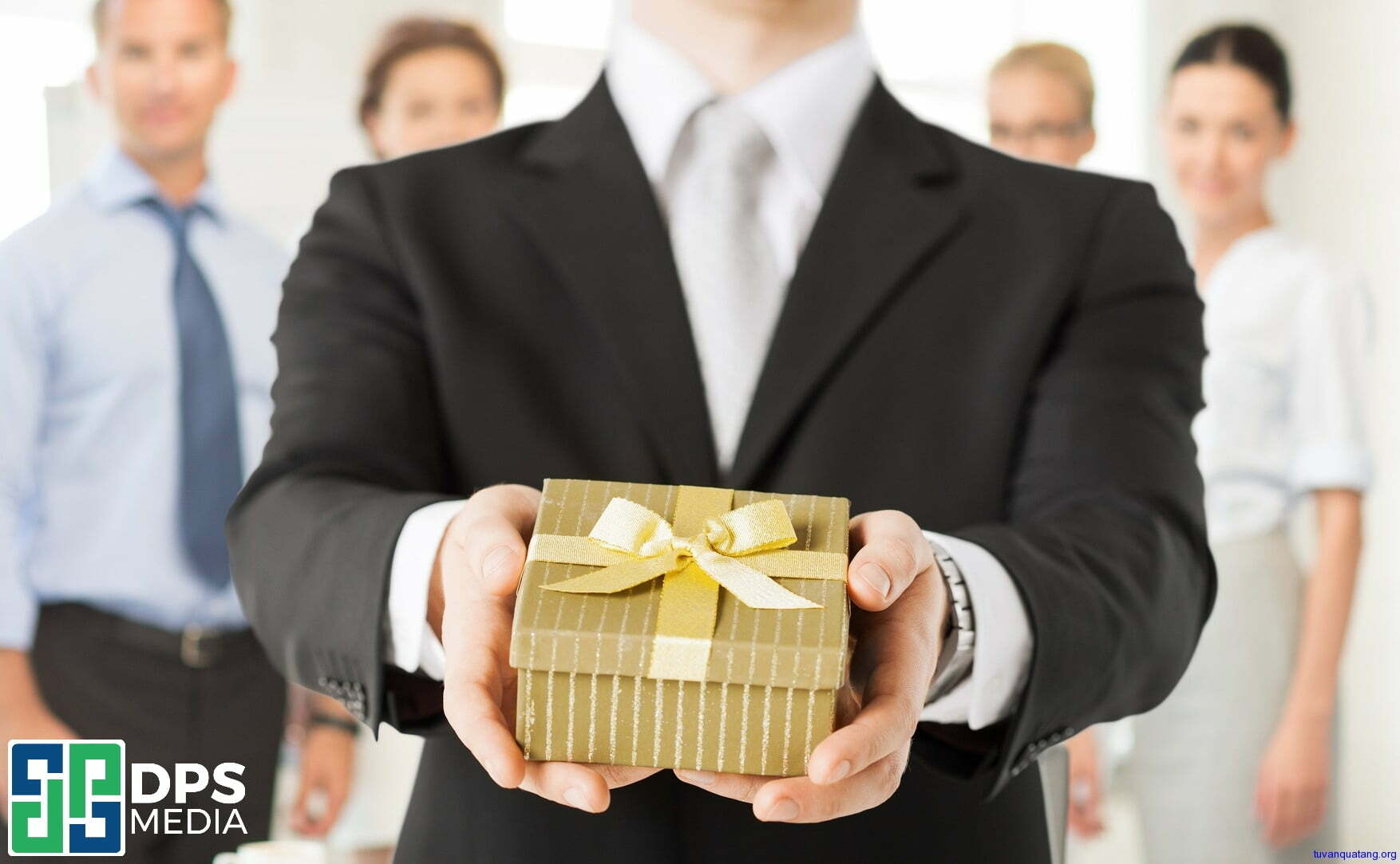 Thus, it is not only gratitude to customers but also gratitude to those who have contributed and shouldered the work. That will help businesses build a good thankgiving day image in the eyes of users.
Marketing program with gratitude for Thanksgiving Day
Shopping demand increases, promotions will help customers pay attention and buy more. Understanding your customers' shopping habits on Thanksgiving Day will help you focus on running marketing programs for key products.
To let customers know about the discount program, leaflets can be made to advertise. Decorate your shop with banners and balloons. Share information on social pages like instagram, facebook or own website.
Epilogue
Choose your favorite marketing strategy for Thanksgiving – Thanksgiving day 2023.
DPS is a provider of top-notch communication solutions for businesses. Let DPS brainstorm your Thanksgiving marketing ideas with you and catch up on marketing trends before the holiday season even kicks in. Whatever industry you work in, let your customers know they are valued and appreciated by your brand.