Canva is one of the popular easy-to-use visual design websites for everyone. Even people who don't know anything about design or those who have no photoshop skills can create their own works. This article, DPS Communications will share, the simplest and easiest way to use Canva for you! 
The most complete canva tutorial video 2021
What is Canva? 
Canva was founded in 2012. So far, it is extremely powerful application. Canva can help design logos, CVs, infographics, posters, banner, invitations, etc. To design images, you just need to perform drag and drop operations and edit text. What is Canva when it can be used for both the web and the media Graphics. 
Currently, Canva is being publicly available for free online on the Internet, with extremely rich resources and interfaces, different styles and personalities. In addition, some special functions will require a cheap canva pro account.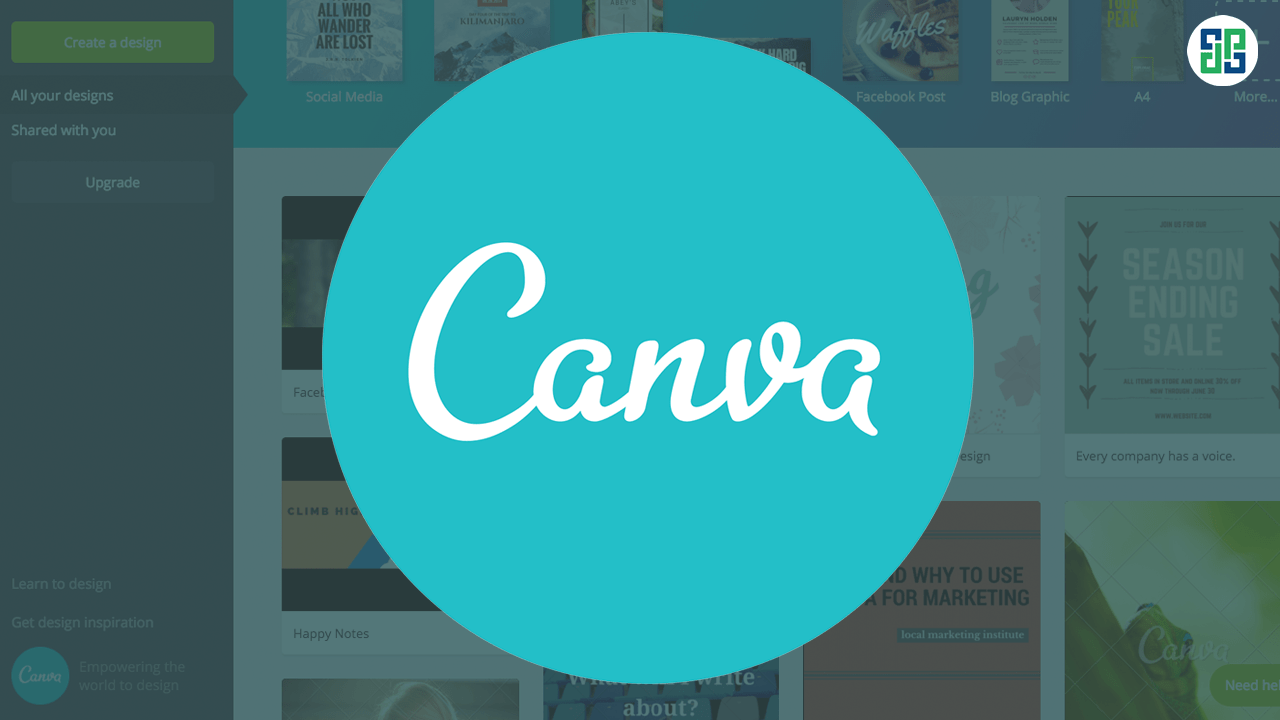 Detailed Canva User Guide 
How to create an account on Canva 
You just need to enter your email and password and you can easily use canva online. Can connect to Google or Facebook account very quickly. 
In order to experience and use VIP features, many individuals or organizations have chosen to share a canva pro account to use together.
In addition, you can also Download canvas to your computer or Download the canva app to your smartphone your. Very convenient to help you produce works.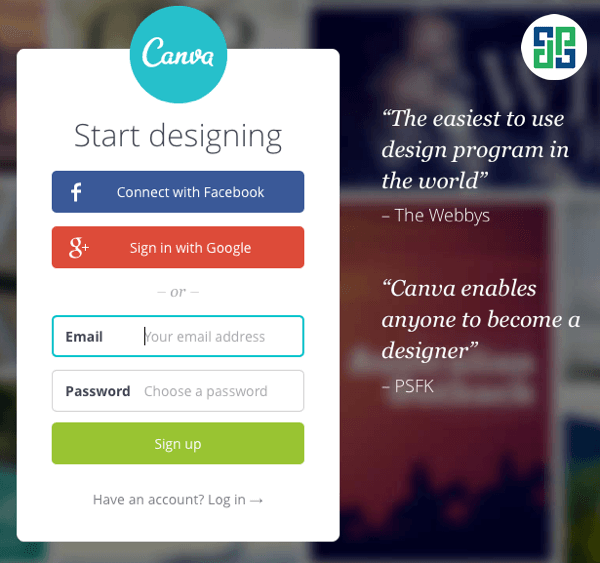 A guide to using Canva when choosing a size to start with
Once you've successfully logged in, you can immediately start your design by choosing the size: 
Choose the size you want to design 

Choose the available sizes of Canva: Here, Canva has a lot of standard sizes for logos, posters, facebook posts, etc. It's very convenient for you (You can use the search bar to find the right size template. !)
Now you just need to select DESIGN to get started! 
Select and edit fonts on Canva
Instructions to adjust the font as you like 
You can see the text TEXT in the left column. There, there are many pre-designed font combinations, you can choose your favorite one. 
If you don't like the canva tutorial, you can delete each element, or add ADD HEADING, SUBHEADING, BODY TEXT to create your own text combinations. 
You can: 
Can change font size 

Choose italic, bold or uppercase for the text 

Choose a color for the text 

Font selection, types of Vietnamese fonts in canvas 
(If you are not satisfied, you can UNDO to redo it step by step. Or if you want to delete that phrase, select the icon with the trash can icon.)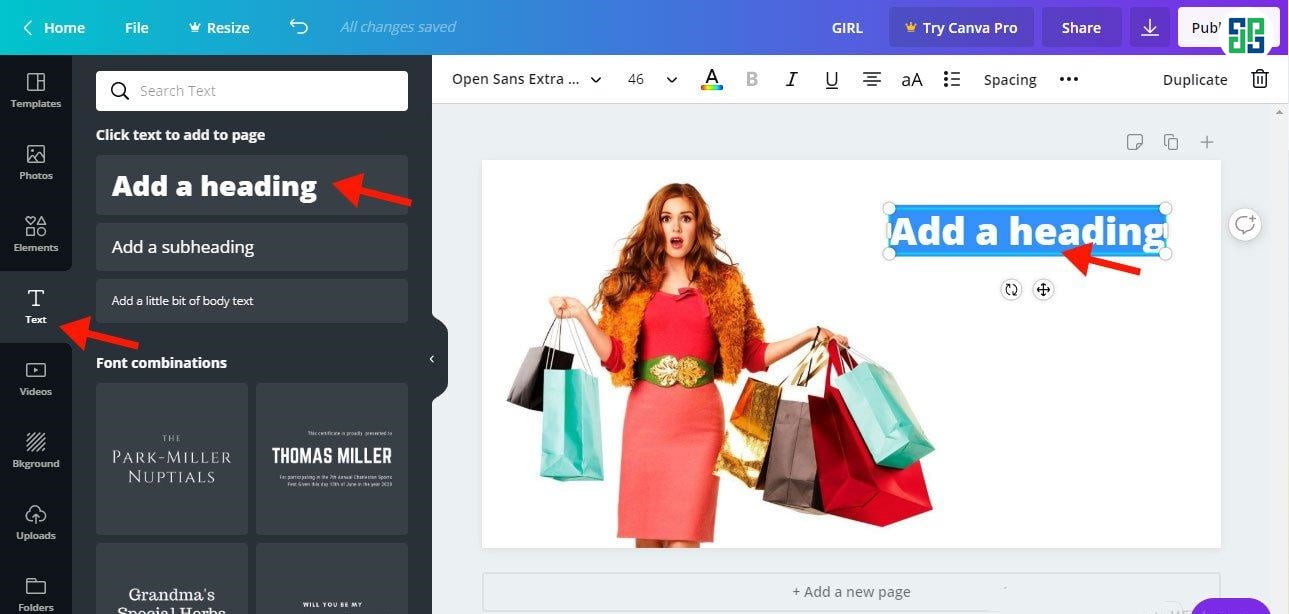 How to upload fonts to canvas 
Although containing a treasure of many different fonts, sometimes Vietnamese fonts in canva are not very satisfied with you. Because many times there will be errors or not with your layout design. 
Therefore, you can upload the font you want to Canva! 
Canva tutorial – how to upload fonts to canva:
Step 1: Go to the Canva website online (www.canva.com) and successfully logged in. 
Step 2: On the left side of Menu => Select Brand Set => Upload Fonts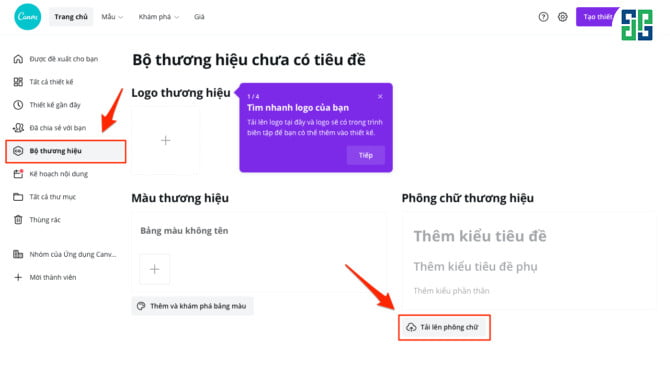 Step 3: Select the font to download => Click "Yes, upload!"
(Note: Please upload a font that is not copyrighted - it is a font you created or a font that has been shared publicly) 
Then, you just need to F5 and reopen the design to see your font in the "Uploaded Fonts" section. Now you can use it freely! 
How to use Canva to design other details, unleash your creativity 
The next step is to get creative with your design. Download images from your computer/phone to design and use additional ELEMENTs for additional decoration, including: 
| | |
| --- | --- |
| Grids | To divide the layout into desired sections |
| Frames | Select a frame, you can insert your photo into that frame.  |
| Shapes | Insert shapes like squares, stars, circles  |
| Lines | Lines, lines in straight lines, curves, curves  |
| Icons | Includes various drawings, stickers, icons in all fields (you can type in the search bar to find it easier) |
| Charts | Insert more charts |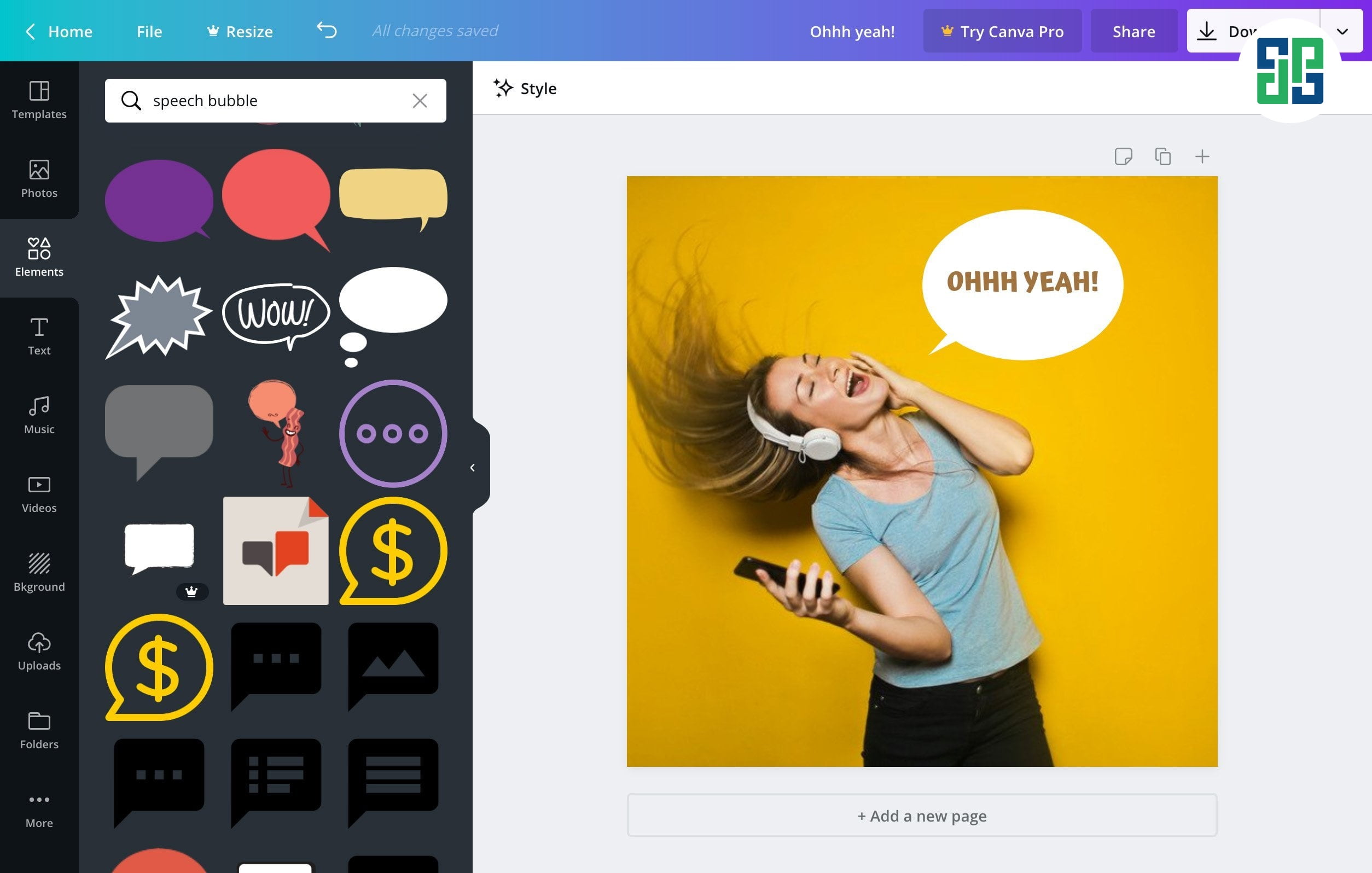 Save the designed image 
With Canva, once you've designed an image, you can download it straight to your computer without any registration, which is great.
You can share canva pro account for best experience!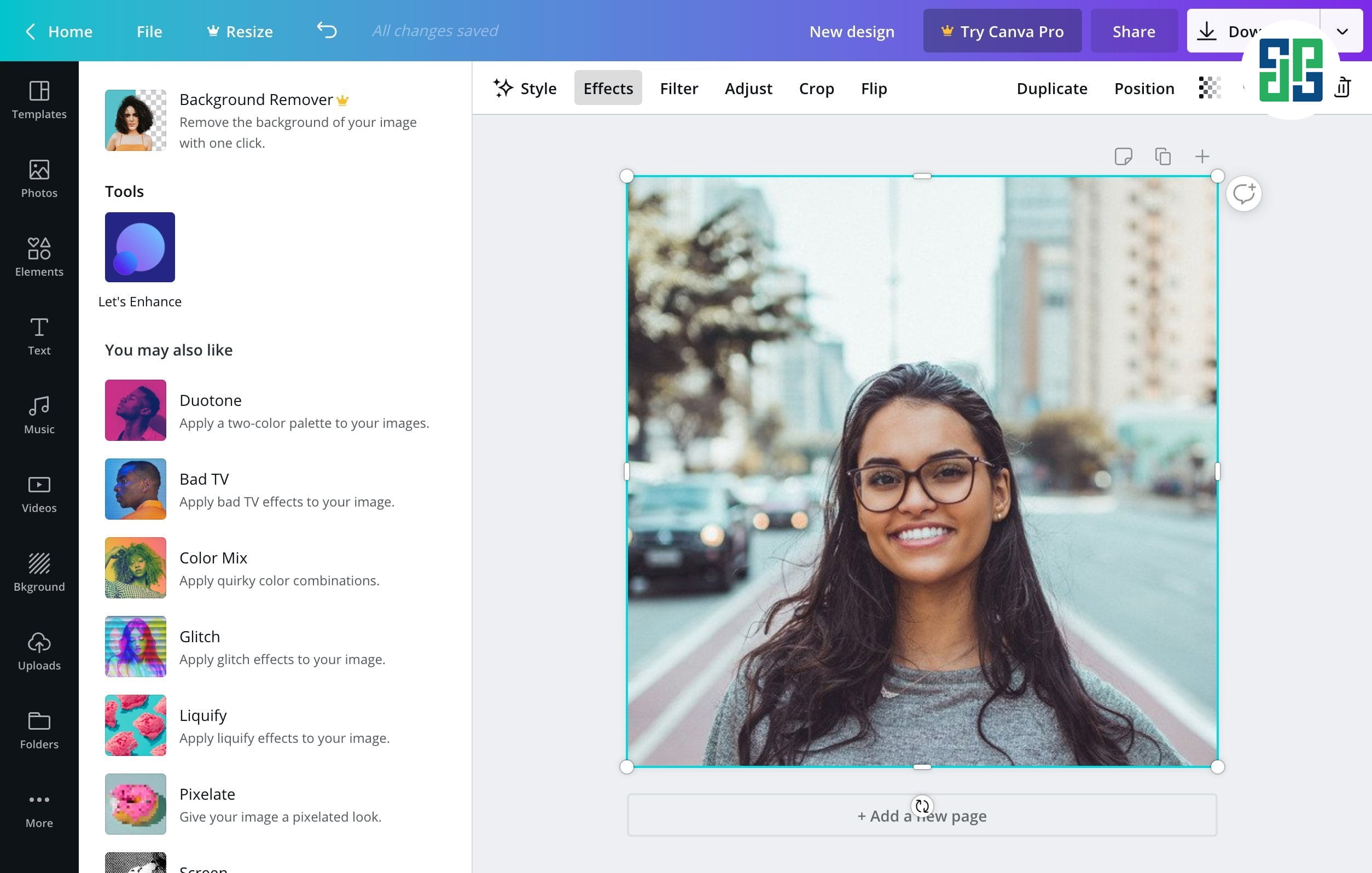 Hope with your canva tutorial DPS Communication, you can have your first products! Good luck!
Special: give private email canva pro account to FCT IUH students
Comment below this article with the following syntax to get a full-featured canva pro account: Email + class + message. For example: nguyenvana@gmail.com. DHKQ7A. Thank you.
This account giveaway will end on 7/7/2021. Please take advantage of the syntax to comment so that we can send it.