Christmas approaching is also the time when the sales race of brands becomes more fierce than ever. If you know how to seize the opportunity, your store sales can be doubled, tripled or even tens of times compared to normal days. However, how to build effective marketing communication campaigns, promotions and mini-games on Christmas 24/12. All will be revealed in the following article of DPSLet's follow along!
Earning "huge" profits with a marketing campaign Christmas Day 24/12?
Since ancient times, Christmas has been considered one of the important festivals of the West and many other countries around the world. On these days, family members and friends often gather to eat, drink, give each other love wishes and meaningful gifts.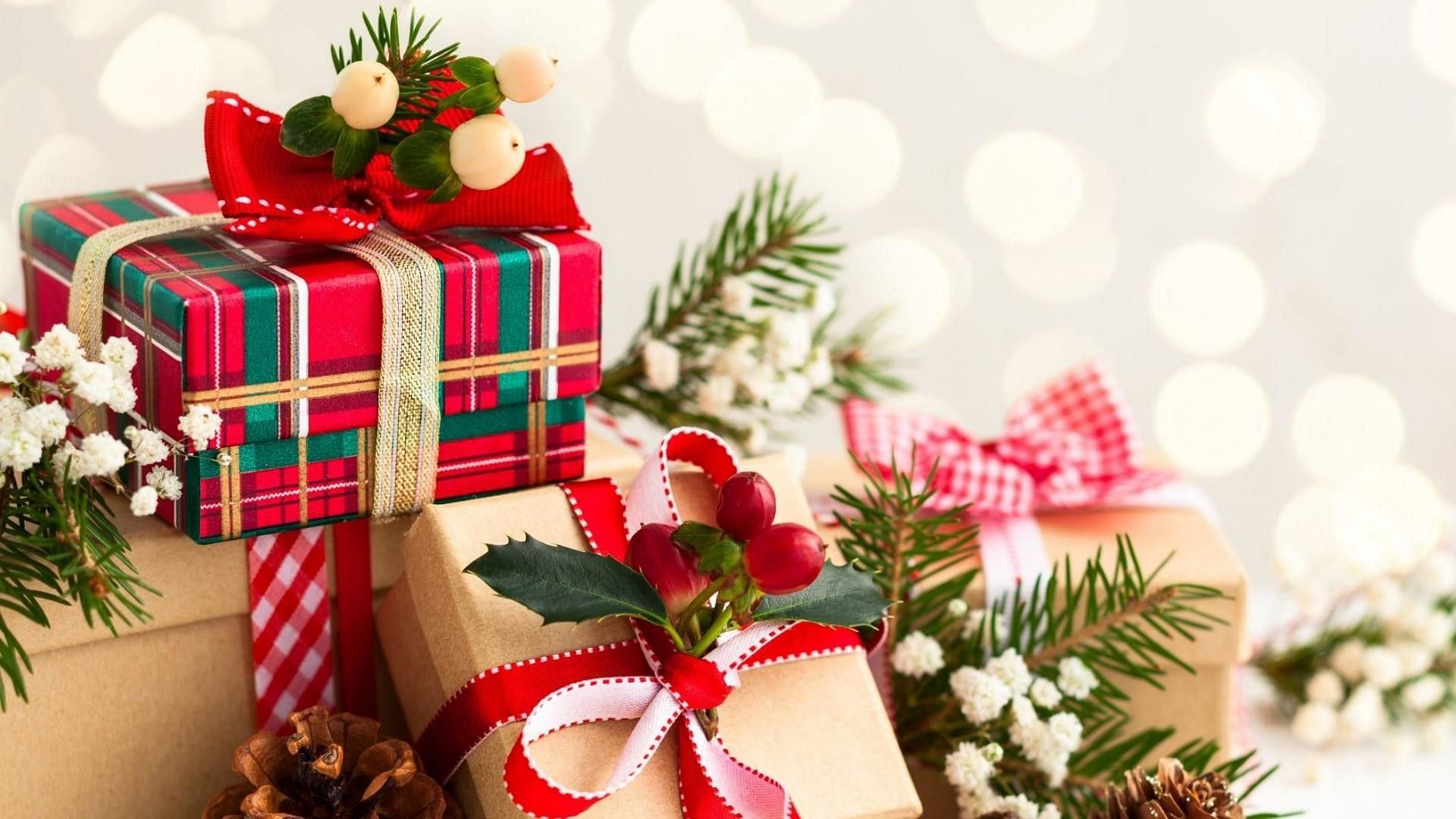 Christmas is widely recognized as "the biggest shopping festival of the year" because this is the time when people's shopping demand increases sharply. Specifically, according to statistics from many countries, on each occasion, people's spending will increase by 25% compared to other times of the year. Therefore, Christmas Day on December 24 is a golden opportunity for brands to carry out marketing campaigns to bring their names closer to consumers.
Check out some outstanding marketing campaigns Christmas Day 12/24 
The idea of dyeing social networks red with the "red cup" Starbucks and #redcupcontest 
In the last months of 2014, the brand Starbucks launched #redcupcontest on Instagram. To participate, users only need to share pictures of red Starbucks cups along with the hashtag #redcupcontest. The winner will receive a very attractive prize of one of five gift cards worth 500 USD.
The contest has received a positive response from users with thousands of photos sent to the organizers. More surprisingly, there was a customer article that received a huge amount of interaction with more than 40,000 shares after only 2 days of posting. According to statistics, on average every 14 seconds a post gets a share on Instagram.
"Come Together" – Meaningful Marketing Campaign Christmas Day 12/24 
In this campaign, H&M teamed up with famous director Wes Anderson and lead actor Adrien Brody to release the video "Come Together". The story revolves around a train that is facing delays due to bad weather. Passengers on that train felt sad and lonely because they couldn't reunite with their families on Christmas Eve. Understanding that, the captain created a cozy space with pine trees, cakes… Then, all passengers together welcomed a warm Christmas night on board.
The subtlety of this video is that the costumes of all the characters in the film are from H&M's Holiday collection. Instead of just trying to create impressive designs, H&M cleverly combined its costumes into a meaningful film.
From this campaign, we can learn something very important from H&M. That is: Holiday marketing doesn't have to be directly related to the brand, but it does have to remind viewers of the brand.
How to build an effective Christmas Day 24/12 communication campaign?
New interface – Merry Christmas
Changing the website helps customers feel more clearly the Christmas atmosphere is approaching each time they visit the brand's website. You just need to change your avatar, logo or image with red, white, and blue colors that will blow up the joy and warmth in each customer's heart. This method will capture the attention of customers while urging consumers to shop as quickly as possible because the holidays are approaching.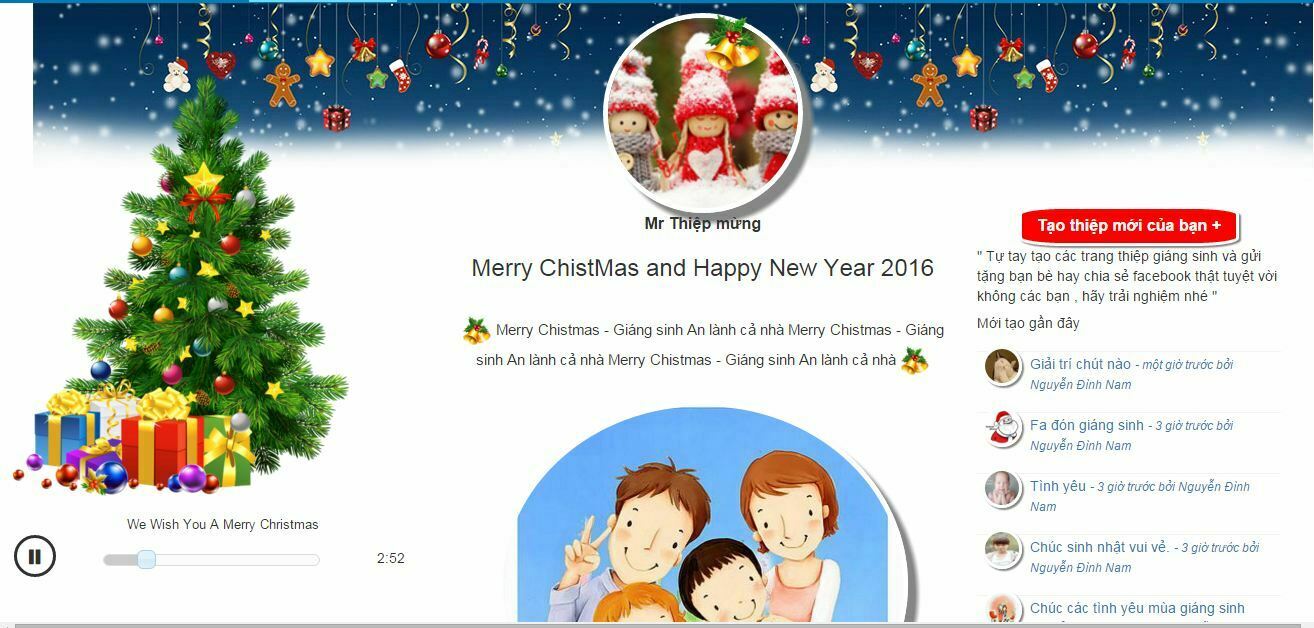 Create a festive Christmas atmosphere with a marketing campaign on December 24 
Everyone knows, Christmas is the time when love and family reunion take the throne. So in these days, brands need to adjust their images and decorations according to special themes so that consumers can clearly feel this emotion.
In addition to the brilliant store decoration, you should also change the music, staff costumes for Christmas related. This will stimulate the attention of customers and make them willing to spend more money. As a result, the brand's Christmas Day 24/12 marketing campaign will be more successful.
Organize a Mini Game to celebrate Christmas Day 12/24
According to statistics from Buzzmetrics, Mini Game is always the most interested topic on social networking sites every Christmas.
Currently, there are many types of Mini Games that are modified in many different styles. However, in order to be successful and have many participants, Mini Game must be easy to play, attractive gifts, and integrate emotional elements into the game.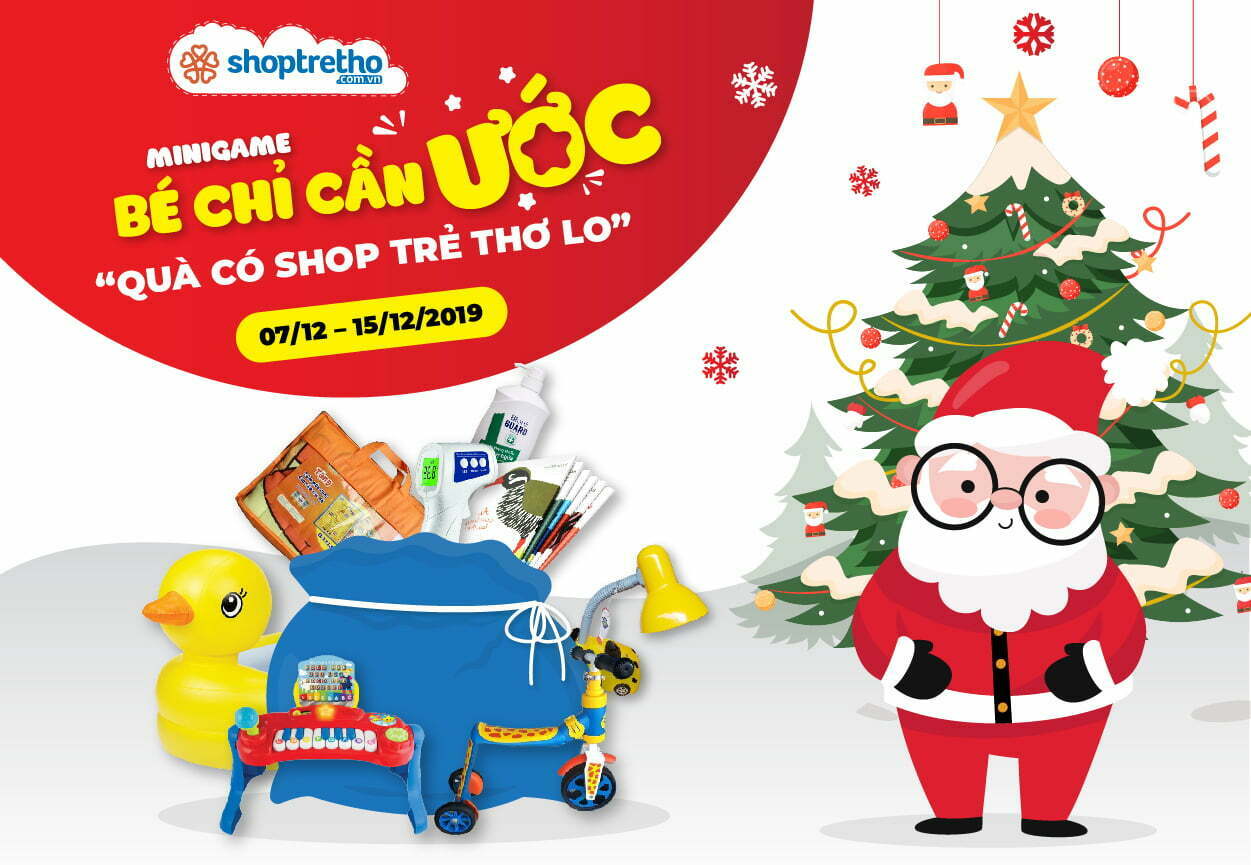 Suggest some Mini Games that you can refer to:
Find Santa through puzzles 

Love letter: Post messages to send loving wishes to friends and relatives with the program's hastag. The post with the most likes and shares will win a gift from the brand.

Comment a picture of your family meal, the photo with the most likes will win. 
Deciding on promotions Christmas Day 12/24
On important festive days like Christmas, building promotions is very important. This is the driving force that motivates customers to close orders, creating "huge" revenue for the store.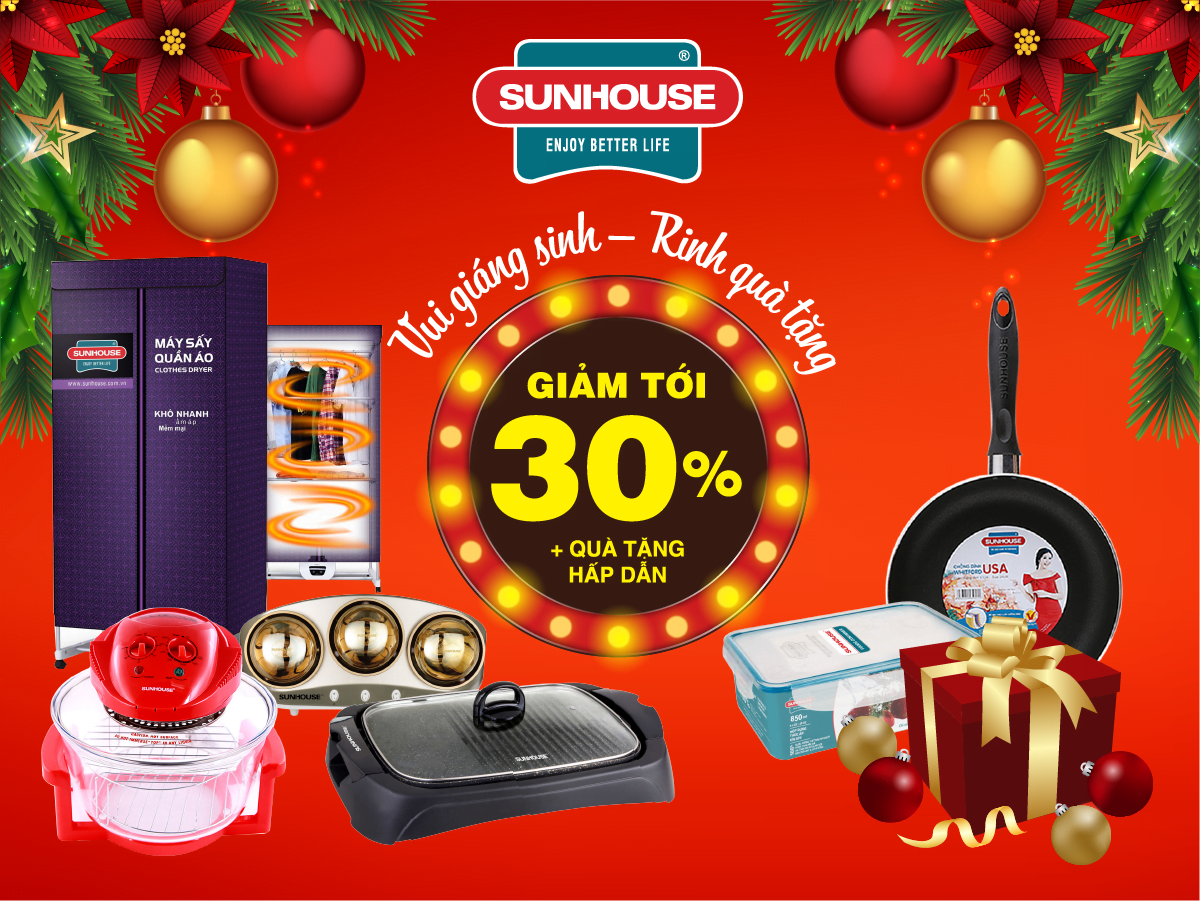 You can build promotions to celebrate Christmas Day 12/24 as follows:
Near the ink, it's black – Near Noel Sale 50%

Merry Christmas – Receive HOT gifts 

Welcome Christmas - Sparkling gifts 

Christmas is only for one day – Shop em has a HOT sale from now until the end of the week
Mistakes that "ruin" the marketing campaign Christmas Day 24/12 that businesses should avoid 
Christmas Day on December 24 is a golden opportunity for marketers to unleash their creative ideas for their business' marketing campaigns. However, in order to have a really "explosive" marketing campaign, businesses need to pay attention to the following:
No product mention:

During the Christmas holiday, brands often try to create brilliant advertisements to attract customers' attention. However, do not focus too much on looking for a monumental background, a pine tree, or a prominent light that forgets the main character must be the product of the business. Arrange the textures and designs to both enhance the product and convey your message!

Make content the same as usual:

On the occasion of Christmas, you should build festive content that hits customers' psychology and emotions. Create empathy, engage with customers, you will surely receive a positive response from that customer.

Create content suitable for the Christmas season

Preparing for the campaign late, not keeping up with the times:

Catching the right time to initiate communication is the core factor determining the success of the campaign. Therefore, to achieve the best effect, businesses should prepare for the Christmas 24/12 marketing campaign 1-2 months in advance. Because according to statistics, up to 38% consumers shop for Christmas from the beginning of October.
Epilogue 
Above are some experiences in building marketing communication campaigns, promotions or Mini Game Christmas Day 24/12 that DPS would like to share with you. Save the date of this article so you don't miss the "fat piece" of the festive season at the end of this year!
If you are looking for a companion to build impressive marketing campaigns, please contact us immediately DPS. As an agency with many years of experience, we are confident to bring you "explosive" sales marketing plans. Thank you for following this post!