National Day 09/02 Every year is a day to celebrate the great mark of our nation. On September 2, 1945, President Ho Chi Minh read the Declaration of Independence, giving birth to the Democratic Republic of Vietnam. This is a holiday with strong spirit and national pride. A media marketing campaign for National Day September 2 including content, mini games or promotions will prove extremely effective on this special occasion.
Are you planning or still wondering to find inspiration for the National Day campaign? Let DPS suggest more for you.
The decisive factors for the success of the marketing campaign on National Day September 2nd
The marketing program for September 2nd to achieve good results requires a lot of creativity and "catching up" with trends. Let's take a look at 4 factors that determine the success of this campaign.
Create an impressive moment
This is what makes your campaign stand out among thousands of other Independence Day marketing ideas. Need to create "Wow moment" and quickly make a mark when presenting the campaign in front of customers. 
Create a brand associated with National Day
This September 2 marketing campaign aims to communicate its brand to the readers, but do not forget to connect with the characteristics of National Day. It is the image of Uncle Ho, the national flag and the colors of the red flag with a yellow star.
Multi-channel communication setup
Let your media channels be included in this National Day marketing campaign. Remind customers of your brand and, depending on the goal of the campaign, let customers experience it on your website, chatbox or at your business location.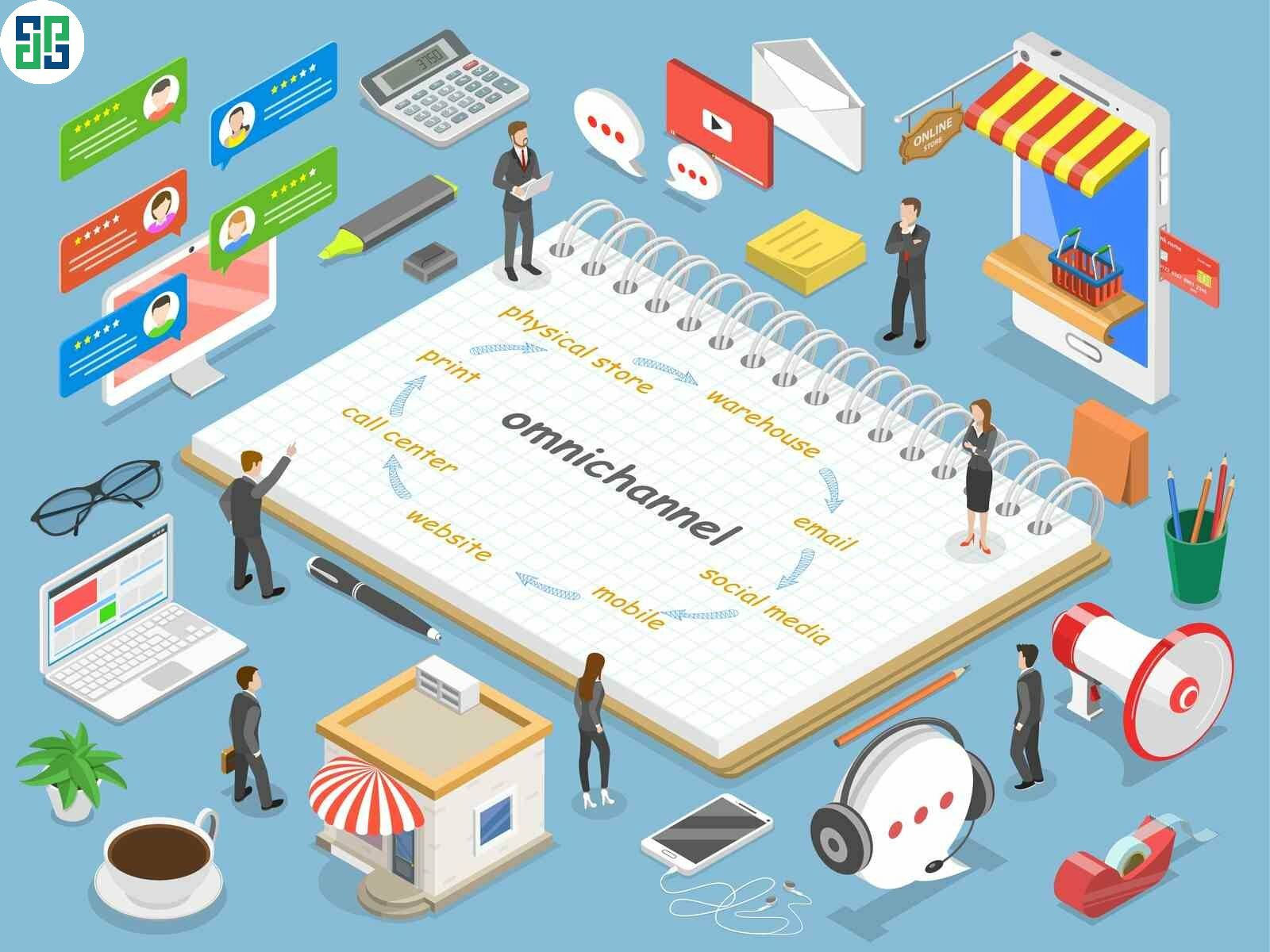 Measure feedback
Your customers will surely enjoy your creative marketing campaign. But don't forget to measure customer feedback through the results of metrics, CTAs. Use these analytics to evaluate whether your campaign has really worked with customers.
>>> Shouldn't miss How to build and develop the most effective overall marketing plan
6 great marketing ideas for the National Day campaign September 2
Communicating with creative content 
This special holiday is an opportunity to do things differently from everyday marketing. Can create novel product images or share other related content. Expressing gratitude to previous generations, pride in the land and Vietnamese people, etc. can all be an inspiration for marketers when they are stuck with content ideas on National Day September 2nd.
Dyeing the media marketing campaign on National Day September 2nd
In harmony with the atmosphere of national pride, use red, combined with yellow to make the main color tone for posts, websites or fanpages. It is also possible to decorate the store with the colors, the Vietnamese national flag. This small idea will quickly attract users. 
Create hashtags on social networks
Use hashtags related to the National Day of September 2 to expand the reach of the campaign to customers across media. Attach these hashtags under your National Day September 2 content to increase attraction. Some general hashtags you can use like
#yunguoivietnam 
#quockhanh29
#tuhaovietnam
#munglequockhanh
#toiyeuVN
If you haven't forgotten, for National Day 2021, the hashtags used very popularly on social networks is #onhavanvui. It's rare to have such a special 9/2 holiday, and the hashtags above have really been a hit.
Promotion on National Day 09/02
Creating discount codes or promotions in the campaign is a very good form of marketing to increase sales on National Day September 2nd. On the occasion of September 2, people often eagerly wait for the extremely deep discounts from brands. 2021 has passed is a memorable covid year, then 2022 with normalization, will certainly be an explosive shopping occasion.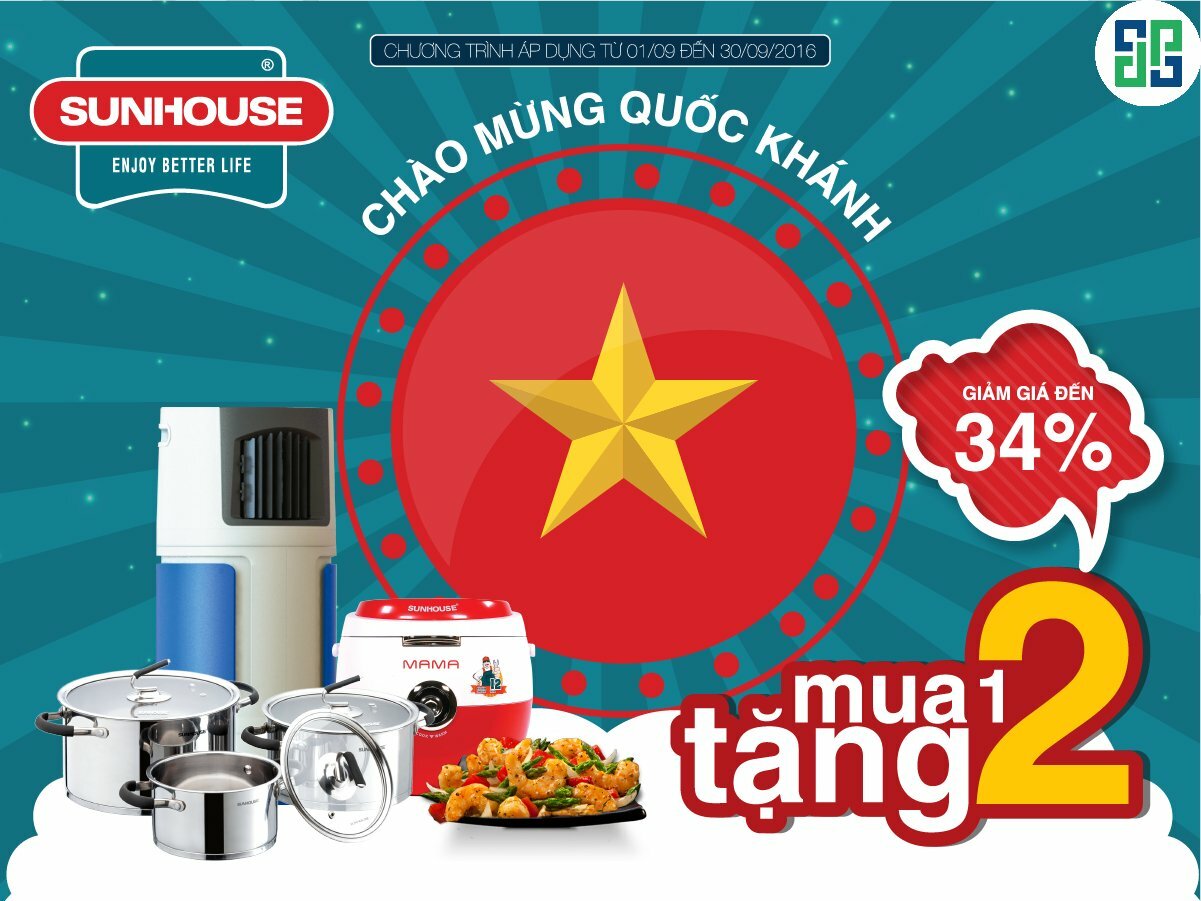 Please exploit customer psychology immediately, implement discount codes or preferential programs to attract buyers. The program can last for 1 to 2 weeks for more customers to experience.
Create a mini game for the marketing campaign on National Day September 2
Suggestions for you extremely cool and easy to organize minigames for marketing this special holiday:
Lucky comment minigame. Organize on your fan page or instagram. With simple rules such as commenting on the lucky number, sharing the article and calculating the score by the number of likes and favorites of the comment, etc.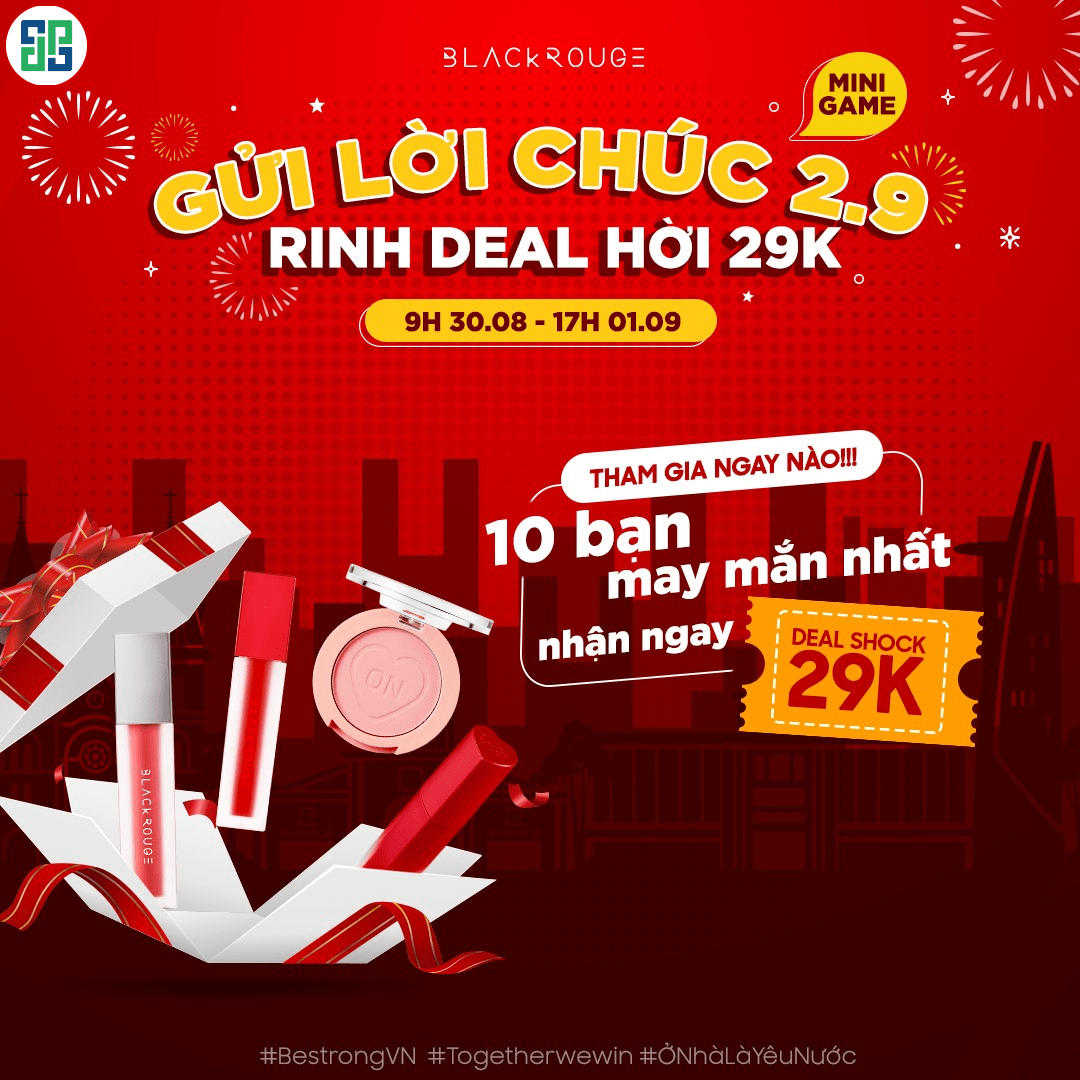 Minigame lucky draw. Each draw corresponds to a small reward for in-store purchases. A little music combined with store decoration will make the day of September 2 be celebrated brilliantly at your booth.
Create an avatar frame with a meaningful title 
It's great if your branded avatar frame is supported and spread by the online community. Then, not only spreading a strong national spirit, but also your brand reaching each customer naturally.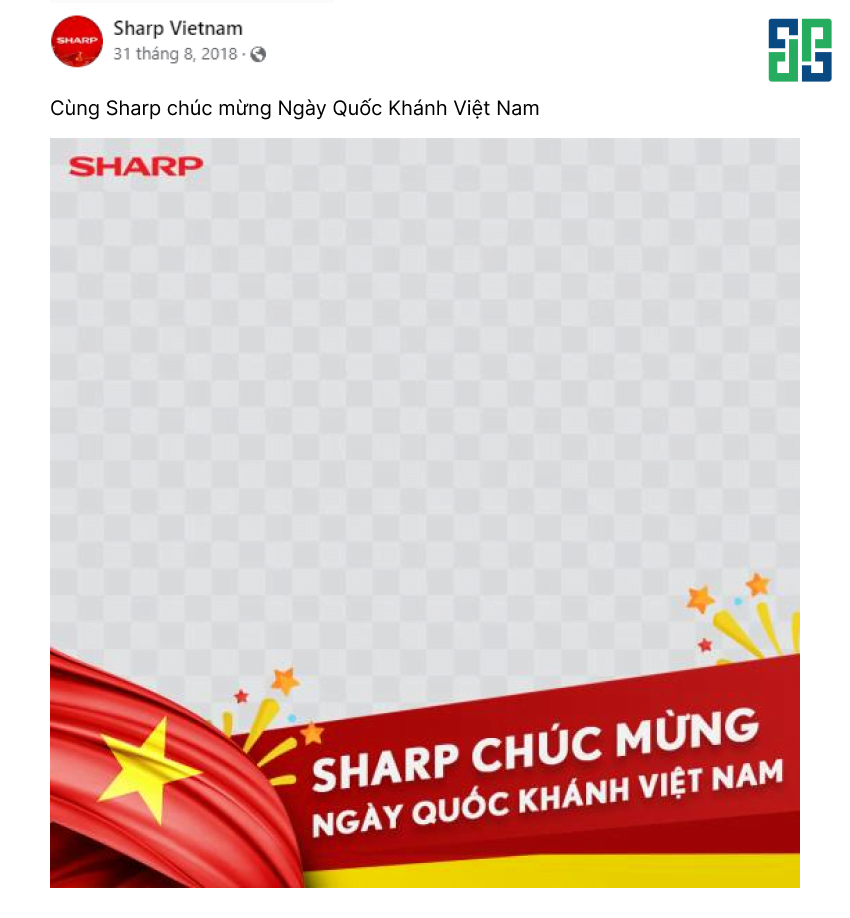 How to change the avatar with the background frame is extremely simple. Just access the path of the picture frame and insert the frame into the avatar with the Try it function on the phone or Use frame on the computer. But the results of this idea are surprising.
Epilogue
This year's 2/9 holiday is knocking on the door. Have you got yourself a plan to "sprout the silk" for this National Day 2/9 marketing campaign? Come to DPS . CommunicationDon't worry about ideas, confidently break through.
DPS Media does marketing with dedication and professionalism, bringing satisfaction to hundreds of partners across the country. Join DPS to celebrate and congratulate the nation's great holiday, National Day September 2nd.