Any holiday is an opportunity, too fertile ground for your business to "jump up the new ladder". In it, it is impossible to ignore Mother's Day, the day when the children's affection is pushed to the climax. It is because of these sacred emotions that this is an opportunity for a Mother's Day marketing campaign to be born and dominate the market. 
There is a saying like this: "Success comes only when we know how to take opportunities". Today, if you do not plan your Mother's Day communication, you will miss out on your success. 
Mother's Day - Touching the emotions of the whole society 
If in the past, we had too few days to cherish our feelings or hide many sacred feelings for our parents, today days like "Mother's Day", "Father's Day" have became popular and created powerful waves. 
It can be said that there is no one in this world who does not love their mother. Therefore, when "Mother's Day" appears, it means promoting the purchase action of the children. 
Mother's Day has long been celebrated abroad, being the second Sunday in May. In 2022, it's on May 8, 2022. 
The amount of organic discussion among users today has continuously increased over the years. For example, in 2019 it grew 153%, in 2018 it increased 179% compared to 2017. Therefore, your job is to immediately start a marketing campaign Mother's day is complete.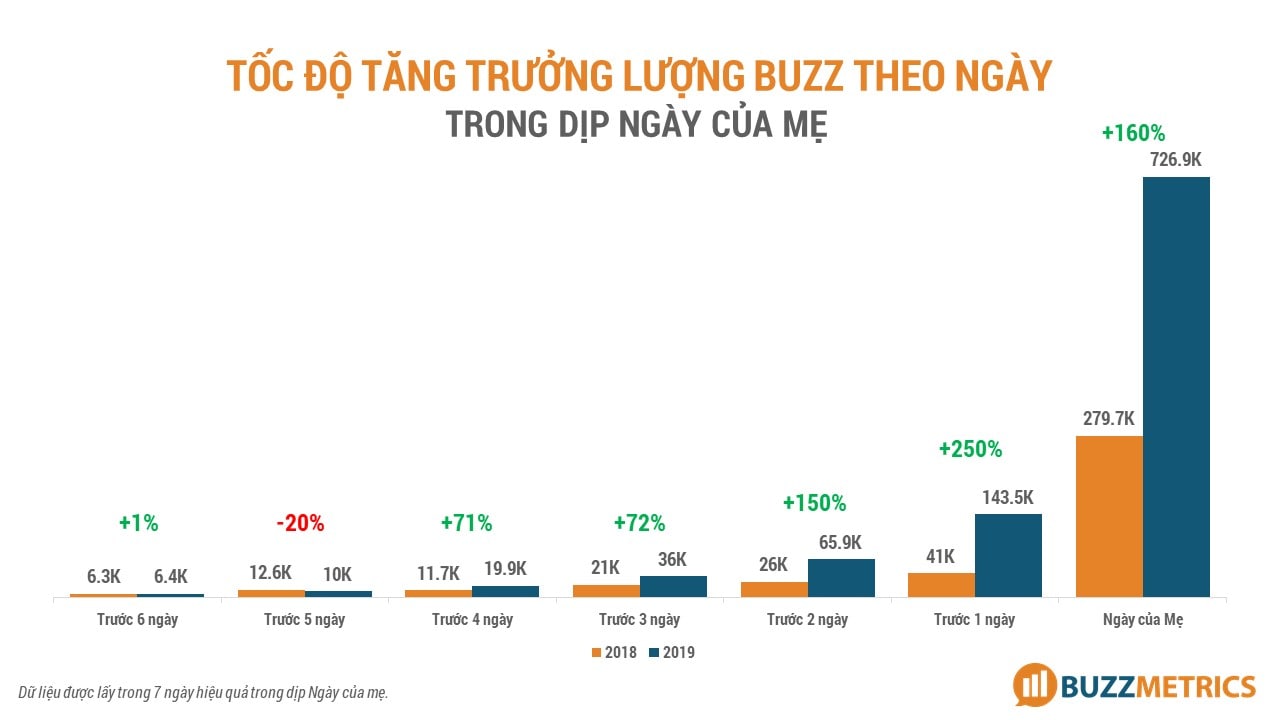 How to build a Mother's Day marketing campaign? 
Marketing is a very broad term, encompassing many activities to convey your business message to consumers. 
To build a complete marketing campaign and not miss it, you need to divide it into the following channels: 
Offline marketing: Organizing Mother's Day events, giving gifts in kind, decorating shops, billboards system, .... 

Online marketing: Minigames, promotions, running ads, etc. 
For this plan to be complete, you need to do some research to find the right fit for your business. And the advice for you is to run the campaign within 7 days (6 days before and Mother's Day) to have a good effect.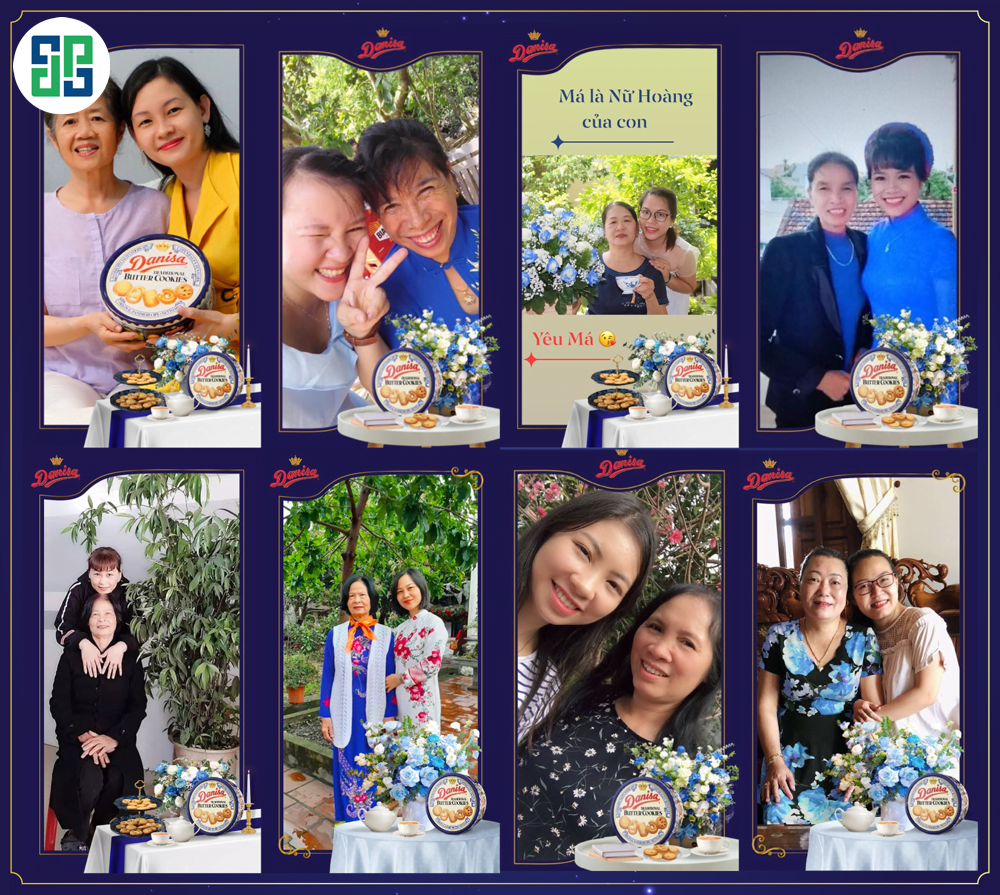 Admire OMO's Mother's Day media campaign- Peak of the Peak! 
Born in 1995, OMO is a brand that has existed for 27 years and has achieved absolute trust. OMO always brings impressive campaigns and is worth learning from the marketing community. 
Typically, the clip of OMO has captured the emotions of millions of Vietnamese mothers with so beautiful and so dear images. From there, promoting strong comments and shares, creating a very good brand spillover effect. The clips of OMO are very humane and have their own colors, the careful investment from the script to the actors is perfect. 
Another thing that makes OMO always successful is that they learn very carefully about customer insights to deeply understand their desires and emotions.
Content Mother's Day write so viral? 
Nội dung is King! You've probably heard this many times before. A successful communication campaign depends largely on Content. 
Because people only feel excited when there are interesting images, interesting articles, interesting sayings, etc. All thanks to the content creation.  
A few suggestions for Mother's Day content for you: 
Evoking emotions from familiar stories surrounding the lives of mothers and children, express it with pictures. Let everyone see themselves in it. 

Viral clips: An image video, inserting expressive and moving voices or short videos, dialogue stories between mothers and children, hidden things behind mothers, ....

Series of posts about mom – about a week before Mother's Day 

….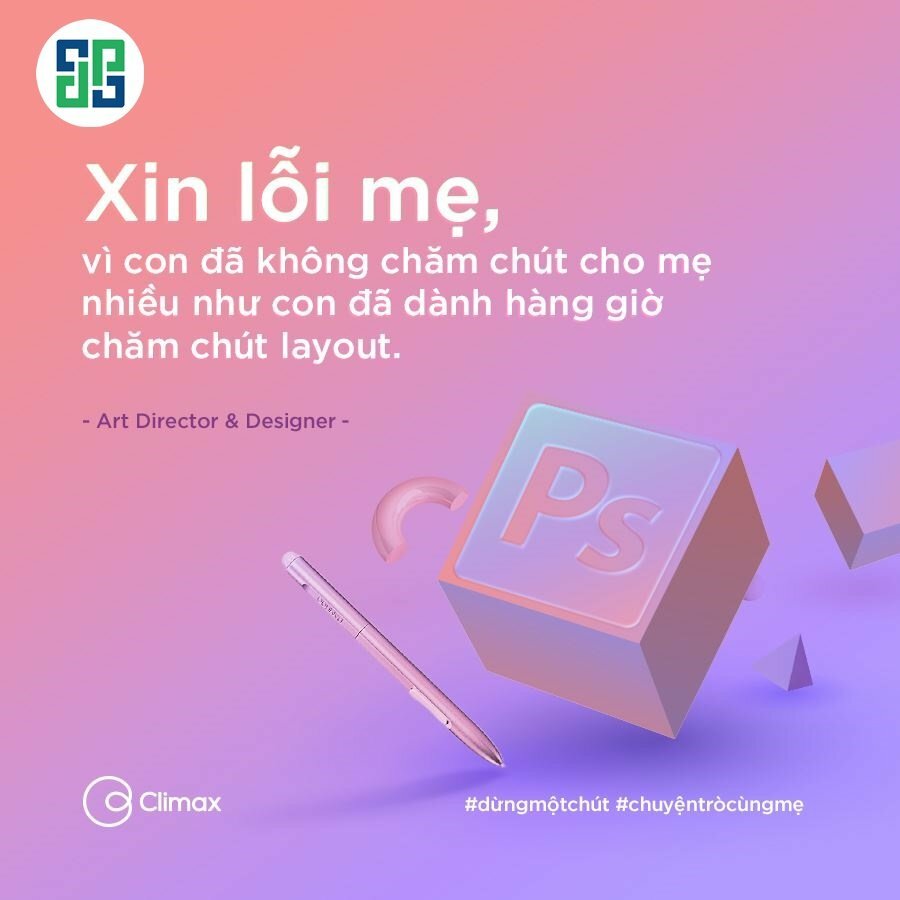 Building a special Mother's Day marketing campaign promotion program 
This is a good time for you to stimulate product demand, especially businesses whose audience is "mothers". Promote purchases from your children. 
You can build Mother's Day promotions: 
Discount for customers who lead their mother to buy goods 

Give a rose and an invitation card for mom 

Promotion only for moms 

Special gift combo with beautiful decoration 

…. 
Put mothers at the center to draw up a special Mother's Day promotion. 
Summary of Mother's Day mini games that can be used immediately and always 
The purpose of the minigame is to get great interaction from the audience. Today, consumers are getting lazier when it comes to making them share or call. Therefore, you need to choose a minigame that ensures the criteria of easy to play - easy to win - attractive gifts. 
One note is that you need to control and measure the participants and choose the winner. 
Suggest some minigames for you: 
Comment the best moment between you and your mom, the person with the most likes will win. 

Comment the wishes you want to give your mother, choose the one with the most unique wishes 

Tag your mom and correctly predict the last 2 numbers of the lottery result

Lucky spin, receive instant gifts 

…. 
You can make your own rules and regulations for your business. Minigame is a pretty good investment for you to pull a huge fan base for the brand, absolutely don't ignore it! 
DPS – Building a methodical Mother's Day marketing campaign from AZ
As an agency with many years of experience with an "ocean" of experience, we know what is and isn't needed, right and wrong for each business in each campaign. Fortunately, we have had the opportunity to cooperate with many businesses over the years and dozens of campaigns (fashion, health, jewelry, feng shui, ...). 
We are confident to bring a perfect marketing plan for the Mother's Day campaign because we have a young team that is constantly creating and updating new trends in the world. 
Contact us now so that DPS can accompany you!