Halloween is a scary event, but no less exciting. Attend a media party October 31 Halloween lets you dress up as your favorite character; Play scary games and try weird shaped dishes. Especially, when it comes to Halloween, they must have a marketing campaign on Halloween October 31; mini game Halloween Day October 31; Promotions on Halloween 31/10 and content on Halloween 31/10 are even more important. And if you are stuck with ideas, then check out the following article!
How to create an effective Halloween 31/10 marketing campaign
Content ideas for Halloween October 31
Finding an engaging theme is the first and most important step to having a successful Halloween party. Theme content Halloween October 31 in the festival is the first element; to see if your festival is engaging enough to attract an audience.
As a ghost festival, the day of the devil's rise, the festival theme is often associated with ghosts as much as possible. The content on Halloween October 31 related to darkness, hell, heaven, death ... is often used and selected.
The classic ideas are always noticed by the ghostly and extremely scary causing a lot of excitement for others. Creepy creatures like the undead, zombies, demons, bats, and werewolves have plenty of hidden folklore in them.
Enjoy activities based on haunted houses and horror festivals, or get inspired by creepy ghost movies. Modern and creative ideas are also popular and bring many new colors to Halloween. Fear not, let's create the most modern and fun Halloween festival possible.
Content marketing campaign on Halloween October 31st about Halloween decorations
Create a content marketing campaign on Halloween October 31 to decorate for the festival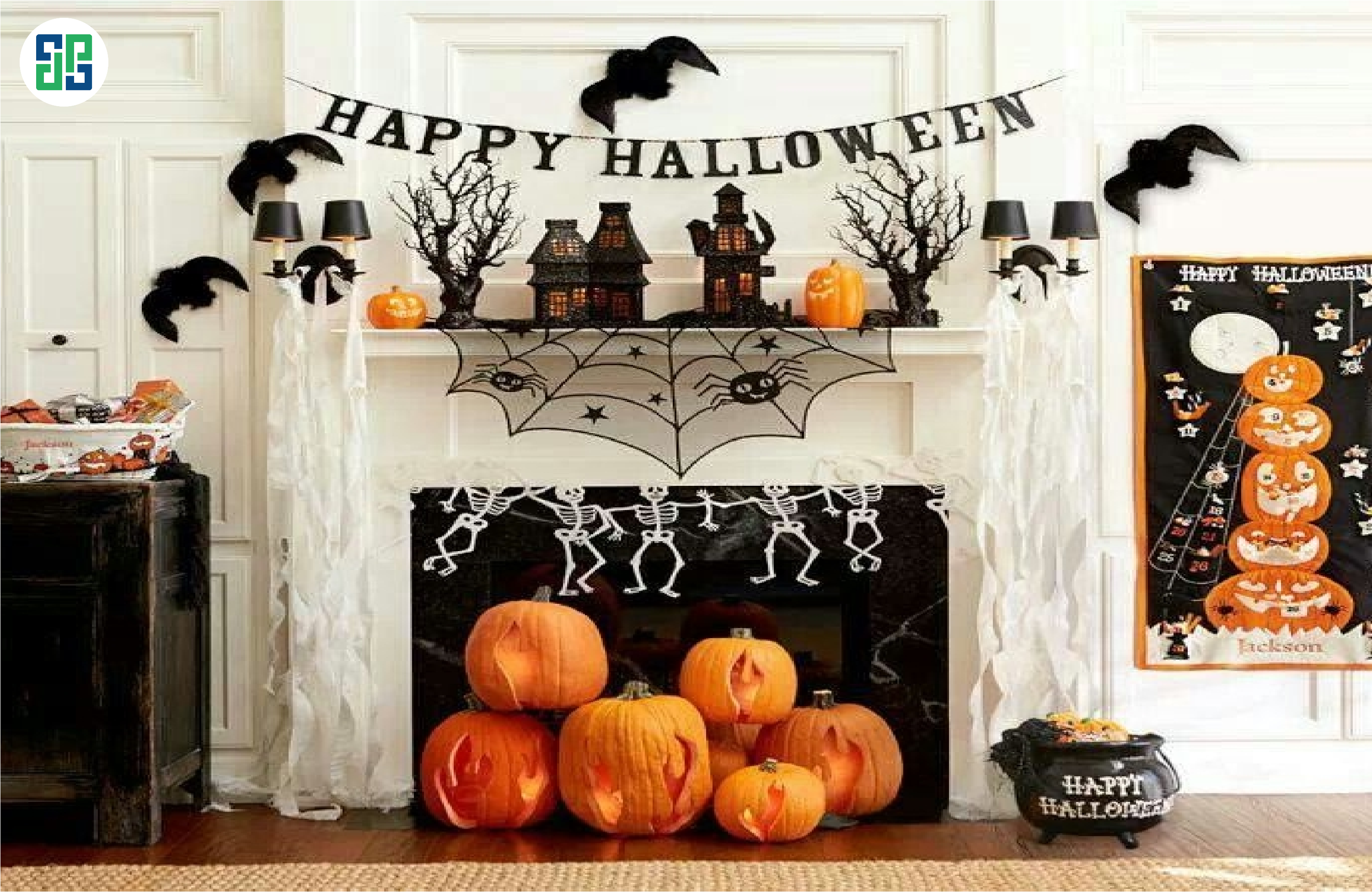 Once the theme has been decided, the most fun part of Halloween is the decoration. Of course, you can use your creativity to spruce up the exotic carnival at will; but still keep the original Halloween 31/10 content.
Popular colors for Halloween night include black; Orange; silver; burgundy and white. These are all very spooky colors that will help you both decorate and enjoy the spooky Halloween atmosphere.
In honor of Halloween, what was needed was an orange image and the odd shape of a pumpkin. To create a decorative whimsical shape; you need to remove all the pumpkin skins, cut off the eyes, nose and mouth; Drop the LED and instantly create a scary demon face.
In addition to devil pumpkins, several species of poisonous bats; Poisonous spiders, mannequin skeletons … make your decorative corner more bizarre and unique.
Promotion for Halloween Day 31/10: Decoration of the media facade Halloween Day 31/10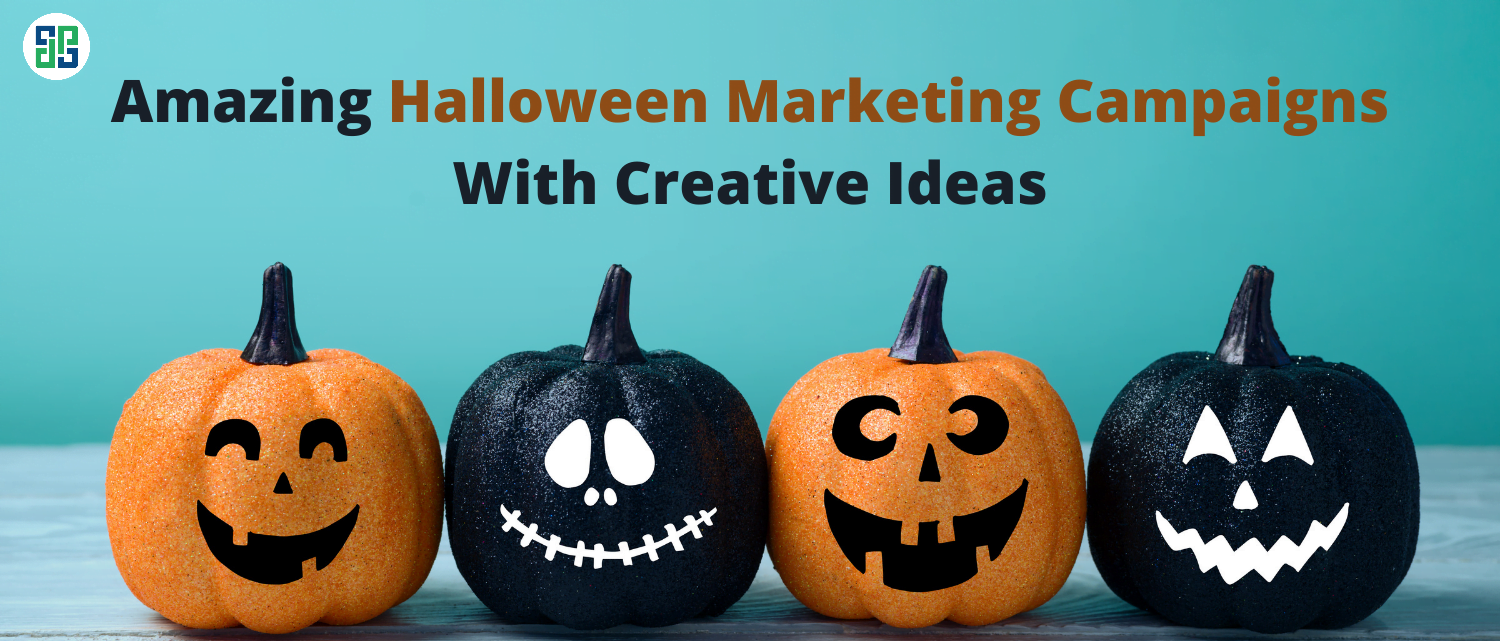 The decoration of the facade also needs attention; to be able to attract all visitors and make a strong impression; and must be related to the content on Halloween October 31. Animal garlands with accessories such as artificial spiders; skulls, ghosts; pumpkin… Making the festive atmosphere more attractive.
Lighting in the carnival area is also important for hosting an impressive Halloween party. You can buy one led light bright; put in a white balloon and use a black marker; to draw scary spooky face on Halloween night.
If you do not have the time or experience to organize Halloween, you should ask for the help of a professional unit. Under the eyes of experts; have the wisest Halloween decorations like curtains; pumpkins, mummies, spiders, graves ... Or the corridor area, the stage. And to create a gloomy atmosphere; It is best to use a smoker or other types of incense.
Content marketing campaign on Halloween October 31 for creepy Halloween costumes
To prepare for the perfect Halloween party; You need to buy a really special outfit. You also need to find a make-up and make-up artist two weeks in advance; Give me time to prepare. As soon as you create a list of clothes to use, you need to find the store yourself to buy or order.
Popular Halloween costumes come in two colors: black and white; with smoky purple eyes; cracked face and disheveled gray hair that others could see.
Of course, to have the most perfect Halloween celebration possible; You need to set your own rules for the costumes of the participants so that they are consistent and appropriate Nội dung Halloween on October 31.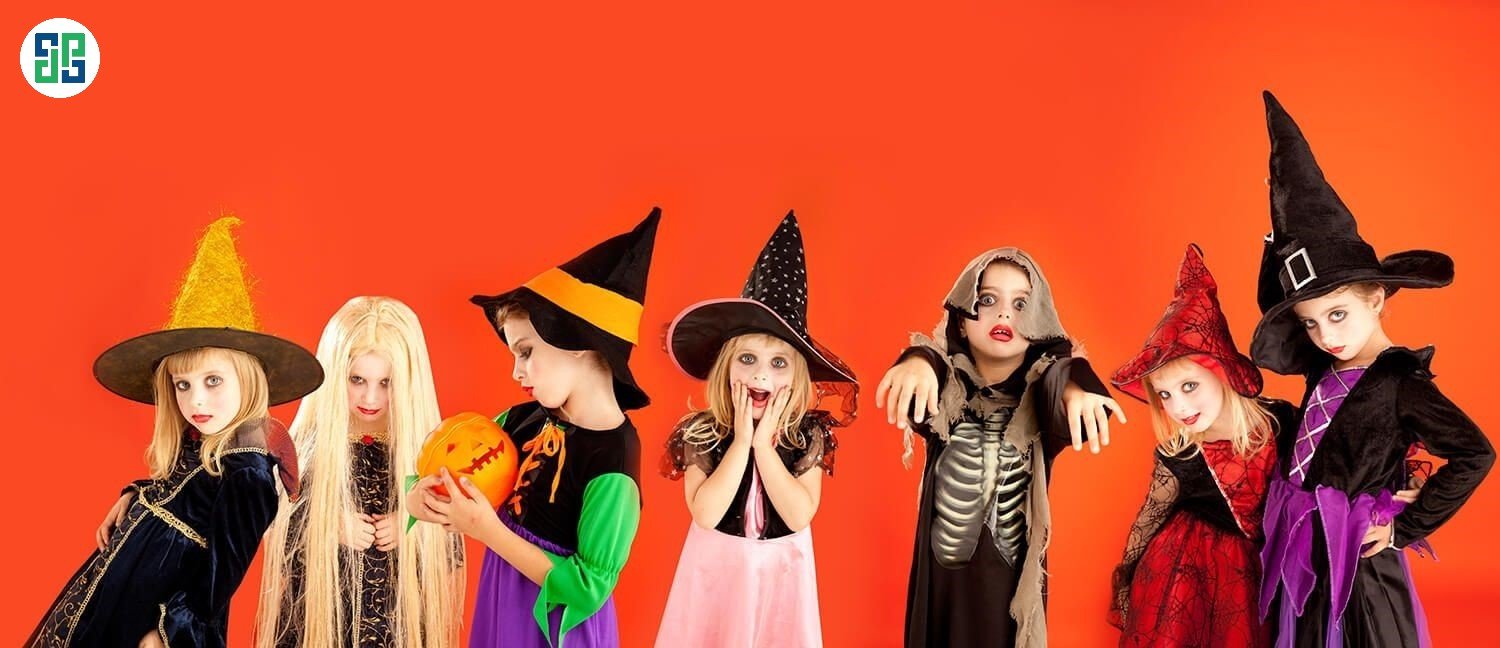 Fun activities mini game Halloween Day 31/10
Depending on the content you give Halloween 31/10; then you will have fun activities for the most memorable Halloween night possible. Sound and light are the things that need attention for a perfect Halloween night. In the Halloween section it is possible to show ghost images; and spooky image slides to add excitement and enjoyment to participants.
Epilogue
Above are some ways to create promotions, mini game content on Halloween October 31. Hopefully through the above article you will be able to get yourself more unique ideas. And if you are "hidden ideas"; or need to create a campaign marketing communication on Halloween October 31 on a large scale; then don't forget to say hello now DPS via hotline 0946 81 33 11 please!