Are you a store owner on Shopee and Lazada? You need to copy products from Shopee to Lazada but there are too many products, making you not know where to start and how to be effective. Please refer to the article on how to copy products from Shopee to Lazada quickly and effectively DPS Please!
How to copy products in bulk from Shopee to Lazada using Green Ship software 
To be able to copy products from Shopee to Lazada quickly and conveniently, you can use the Green Ship software by following these steps:
Step 1: Add extensions to Chrome
First, you access Chrome on your computer and add the Green Ship utility software to the browser.
Step 2: Save product 
You can choose to save a series of products you want to copy from Shopee to Lazada or save each product individually. If you choose to save in bulk, the Green Ship application will scan all products and allow you to tick the products to post.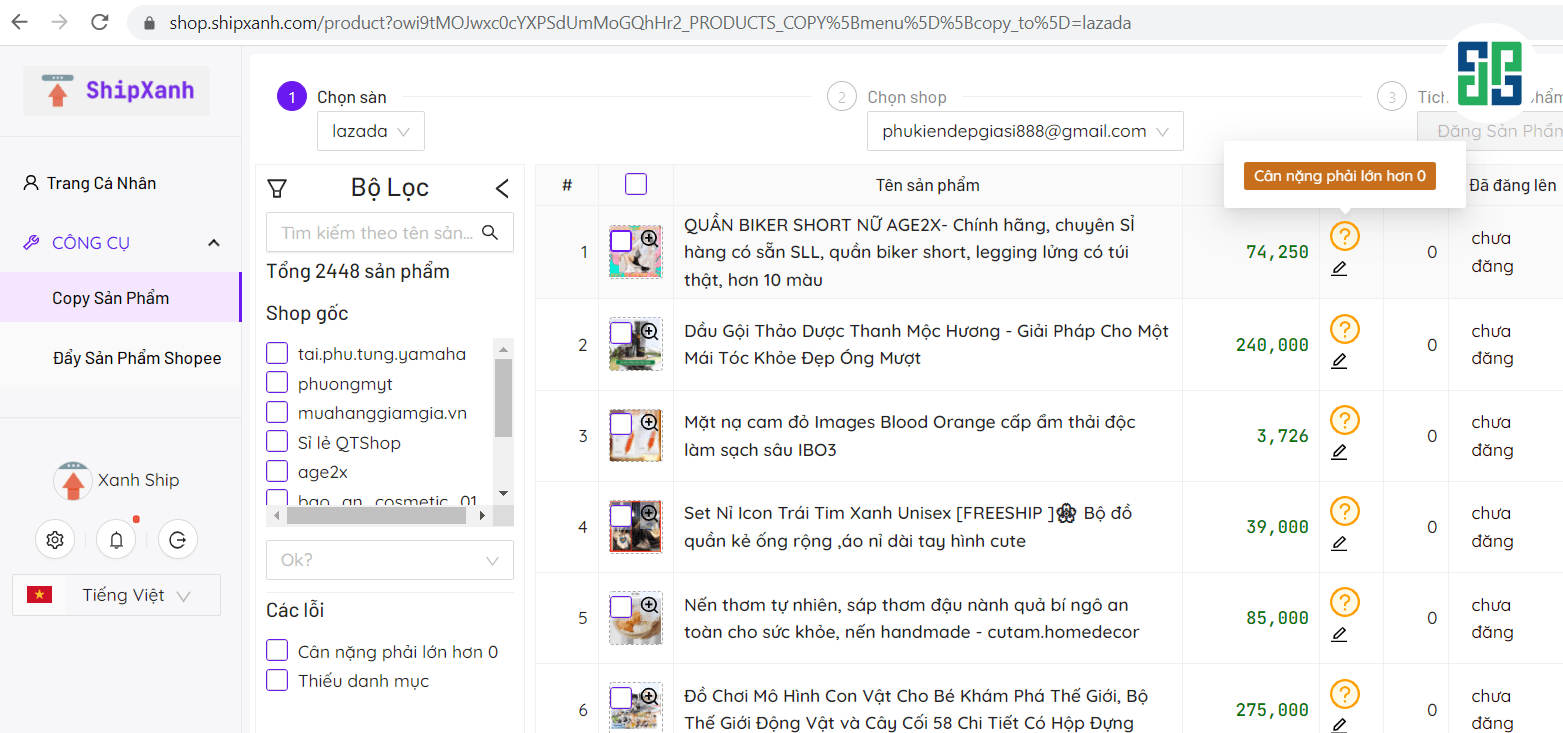 Step 3: Edit product information 
Access to Green Ship, click on the list of active products. Then, click on the "?" icon. orange to edit product information as desired.
If you only need to edit the information of a product, you can click the pen icon below the "?". Or click on multiple products to batch edit products at once. After editing, you find "Category matching", select "Brand" and press "Save".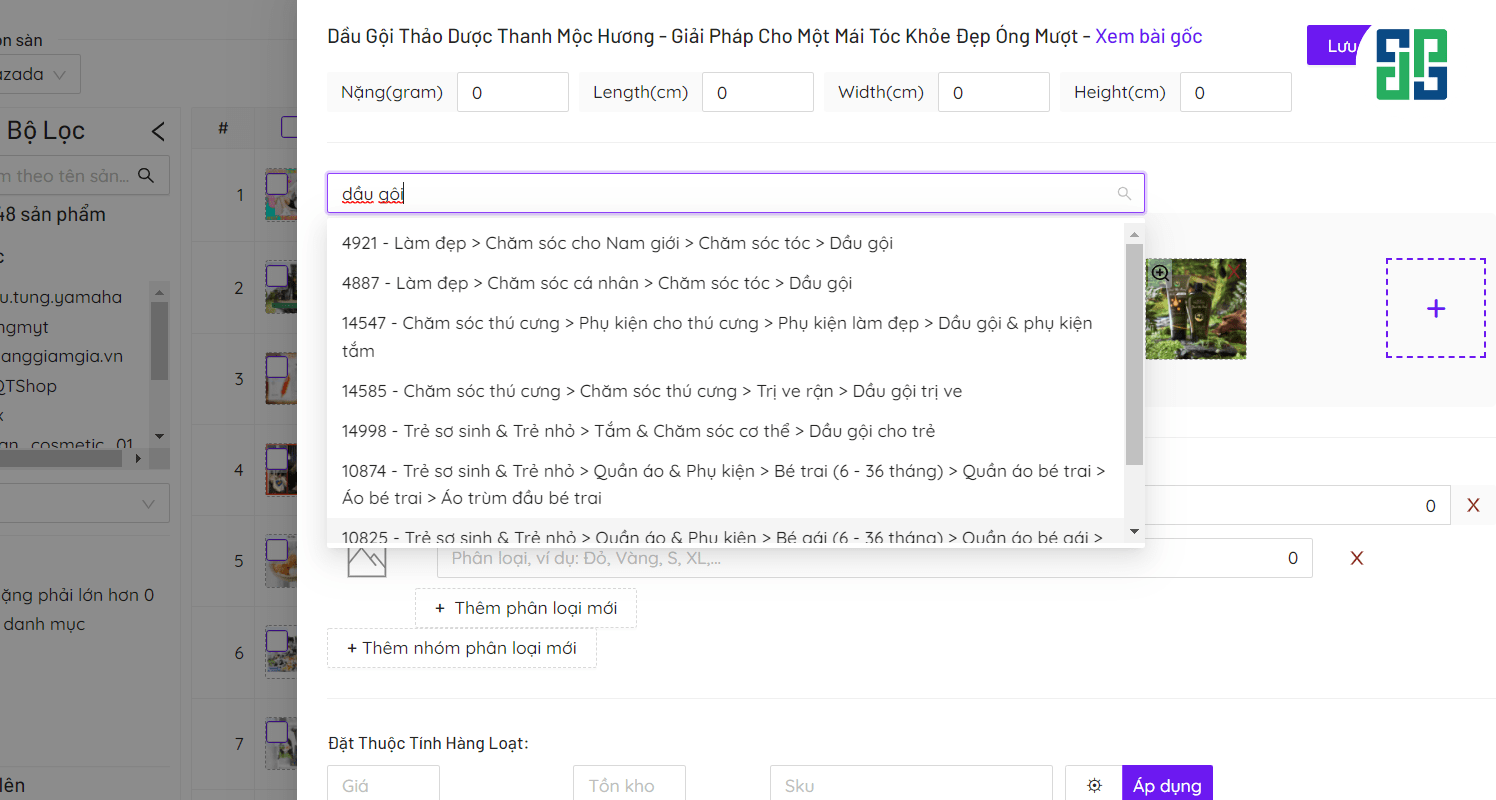 Step 4: Post products 
Observe the "Ok" column, if you see that the products are all green, it means that the product information has met the requirements. At this point, you just need to click on "Post a product" to be able to post the product on Lazada.

How to copy products from Shopee to Lazada using Autoshopee 
In addition, you can also copy products from Shopee to Lazada using Autoshopee by following these steps:
Step 1: More shops 
Access the Autoshopee software, then log in to your account. Continue to [Lazada] Functions, select Shop List and then select Add shop to update store information.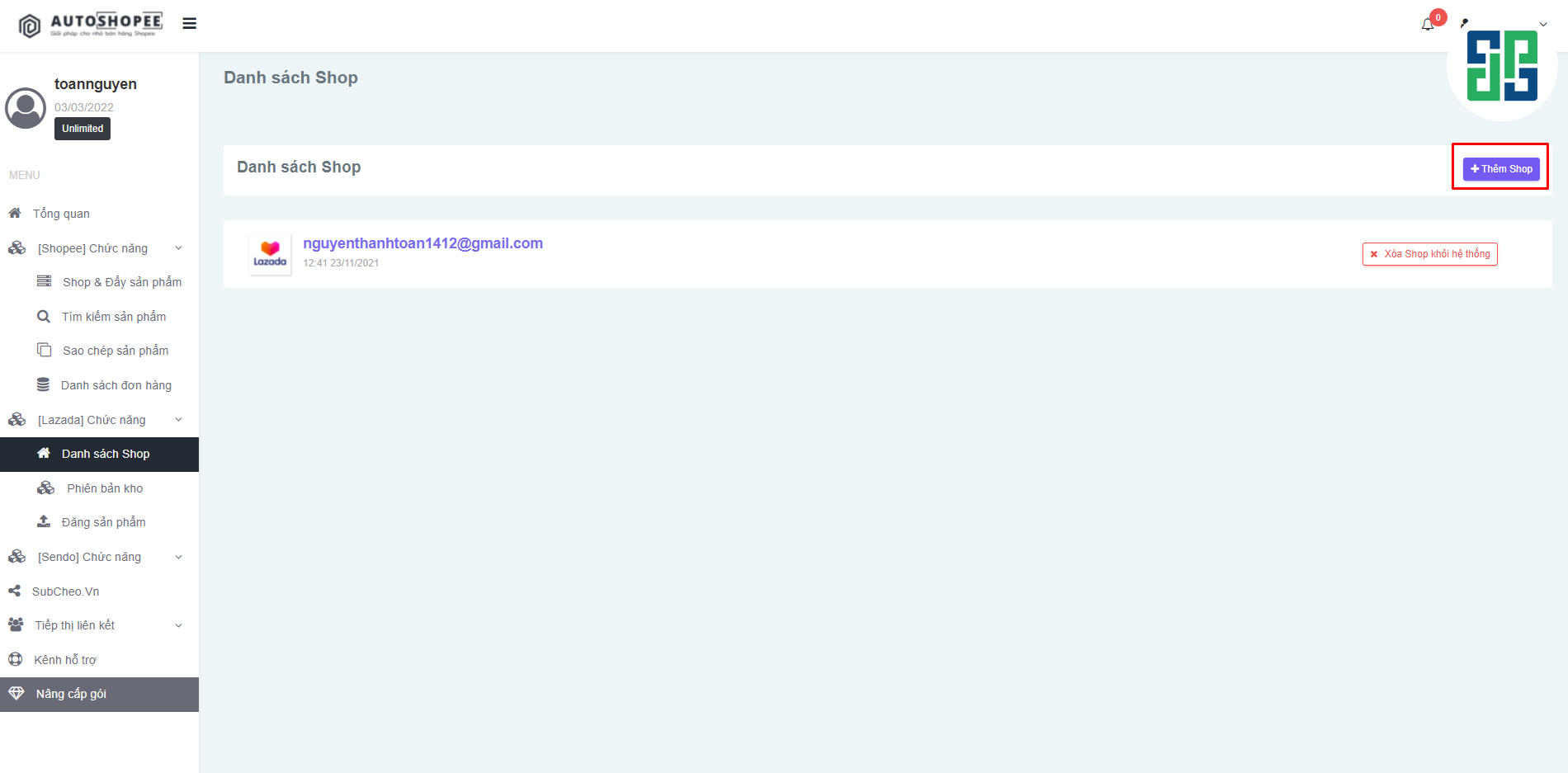 Step 2: Copy and edit product information 
You do the following in turn:
Click Inventory Version, select Create New to create an archive of the list of products that you post.

Go to [Shopee] Functions -> Search for products and link the products you want to copy from Shopee to Lazada. Then, click Search to select products, then tick each product or select all, and finally copy the product link.

Go to the [Lazada] Function section, click Warehouse version, select the newly created warehouse and paste the product link you just copied above. Continue, select Import data and then select Store to proceed with saving product information.

Add information about product attributes, especially those required with an asterisk (*) for the product to score Excellent content.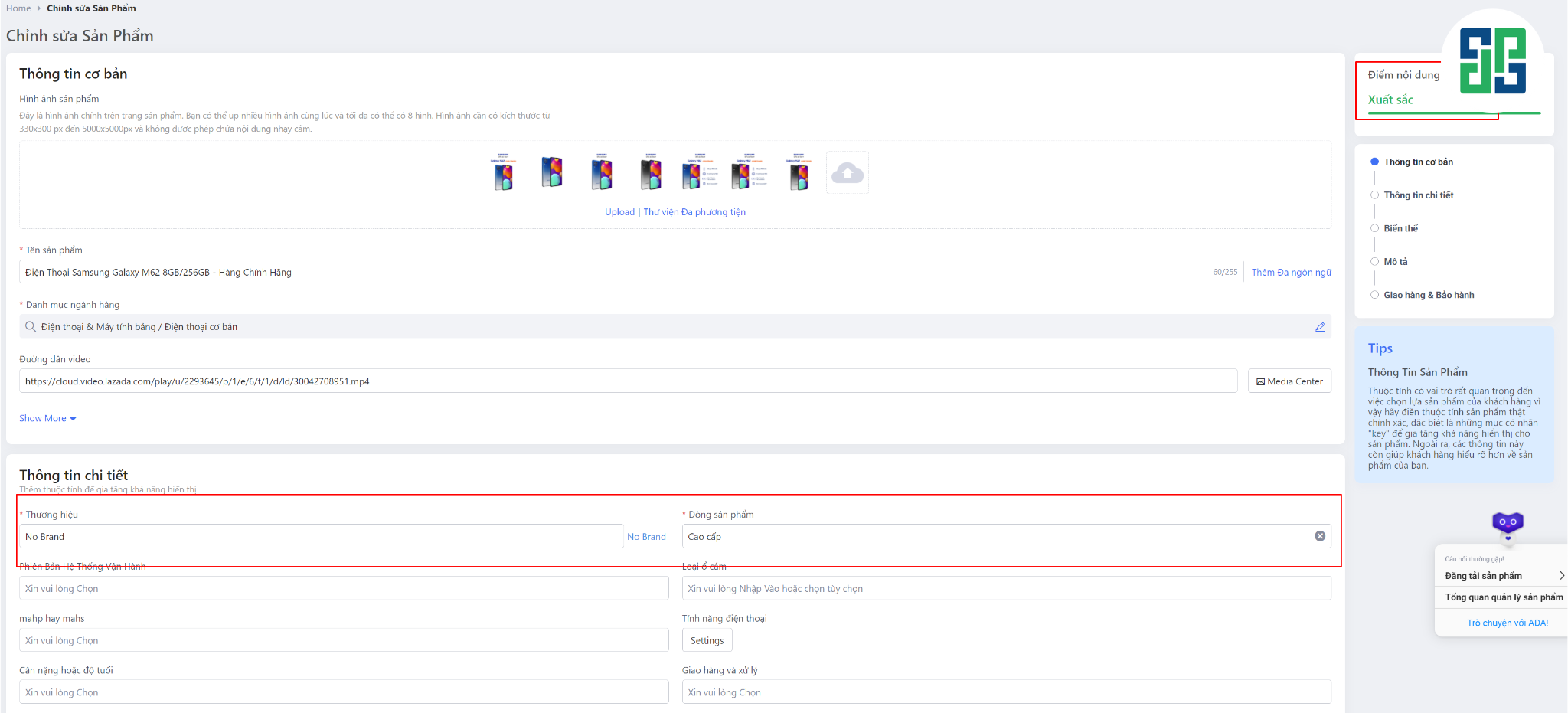 Step 3: Upload products to Lazada 
Click on Warehouse, then select the Shop you want to copy, then select the product you want to copy and click Create campaign to upload the product. So you have completed the steps to copy products from Shopee to Lazada using Autoshopee.
The secret to increasing orders effectively on Shopee and Lazada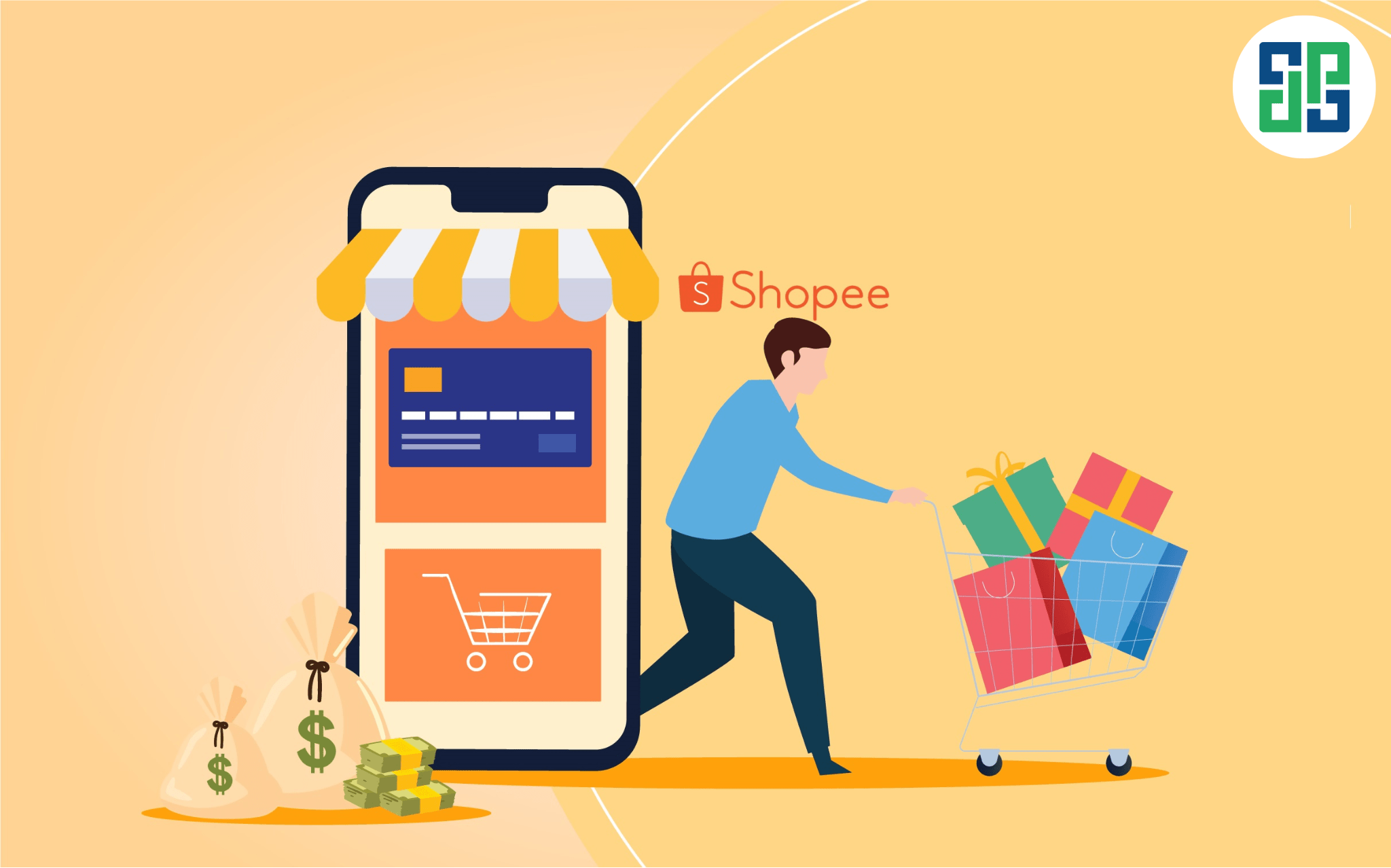 If you are a store owner on e-commerce platforms looking to collect thousands of orders per day, please refer to the following tips:
Invest in a thorough and complete product image:

On the e-commerce platform, customers cannot come into contact with the product to be able to consider and evaluate whether it is suitable for themselves or not. Therefore, sellers need to use many images at different angles with high resolution so that customers can have the most realistic view of the product. From there, promote better purchase demand.

Product description is factually correct and full of information:

Sellers need to prepare an accurate product description, full of information so that consumers can access the product more.

Look for positive customer reviews:

Customers shopping online often look at the reviews and comments of the buyers before making a purchase decision. Therefore, sellers need to focus on product quality, take good care of customers so that customers feel the most satisfied when shopping for products. At that time, they will give positive comments and 5 * reviews for your product, helping to build trust and increase the level of credibility effectively.
summary 
So DPS has shared with you some quick and convenient ways to copy products from Shopee to Lazada. We hope the information in this article has helped you save time and effort in posting products on e-commerce platforms.
However, for those who are not familiar with technology, manipulating and using these software is not easy. If you are also having difficulty in this problem, don't worry because there are DPS. DPS Communication Company with a team of professional and experienced staff will help you copy products quickly and neatly in just 1 note. In addition, we also provide customer support services to increase sales efficiency such as SEO shopee, advertisement, increase views…
>>> Refer now: PRICE CONSTRUCTION SERVICE E-commerce STORE. If you have any questions, please contact us immediately for specific advice!