Are you looking for a media company that specializes in providing reputable and professional TVC advertising clip editing services? DPS Communication and Service Co., Ltd. will be an extremely suitable choice for you. But why among the thousands of TVC production units out there; Should you choose DPS again? Or what great experiences will DPS bring to you? The article right below will help demonstrate the above problem in the most specific way!
A couple of messages to DPS MEDIA customers
Currently, along with the non-stop operation and development of the technology industry in the world; lead to demand for marketing, advertising and PR of many businesses; Many media units specializing in providing editing services, clip editing, TVC advertising were born. These media units are increasingly upgrading and creating diversity in services; originality in working style; and professionalism in the production process. However, for customers to know where the supplier is, TVC advertising clip editing service Quality is not easy.
The search is for your business wants a manufacturer that specializes in providing advertising TVC filming service prestige and professionalism; It's really a very difficult thing. Understanding this customer's feelings, DPS Communication and Service Co., Ltd. was born and is being appreciated by many businesses for the quality of its service.
First, let's find out with DPS Media and Services Co., Ltd advertising TVC filming service What is that? What is the process to produce a professional TVC? What is the main purpose of making a professional TVC? And finally, what is the effect of TVC? Why does your business need it?
Let's answer these important issues with DPS Communications and Services Co., Ltd first. At that time, customers will be able to feel secure and decide whether they should choose this service or not!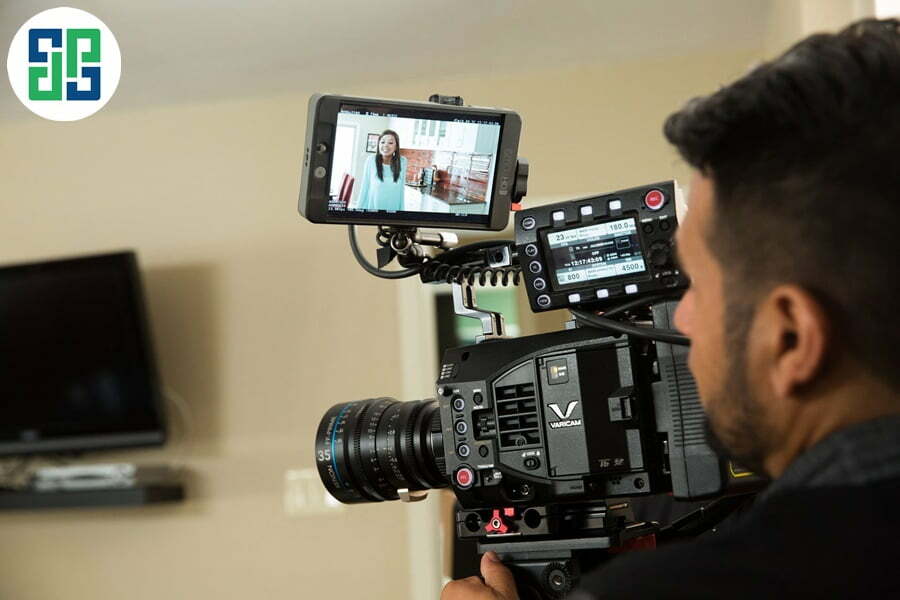 What is advertising clip editing service, or advertising TVC shooting service?
TVC is an acronym for the phrase Television Commercial. This term is implicitly understood as TV (television) advertising service. However, this interpretation is only really true for earlier times; when TV was still one of the major means of mass communication for people.
With the current era, the appearance and birth of a variety of media types such as: Youtube, Instagram, Facebook, Zalo, ... The definition of advertising TVC clip has been changed. Specifically, video clips used for advertising purposes appear on popular media channels; or they can also be appeared on large LED screens in supermarkets, commercial centers, inside elevators, ...
All of them are called advertising TVCs. In short, advertising TVC is a type of video clip posted for advertising purposes. They often appear in popular mass media.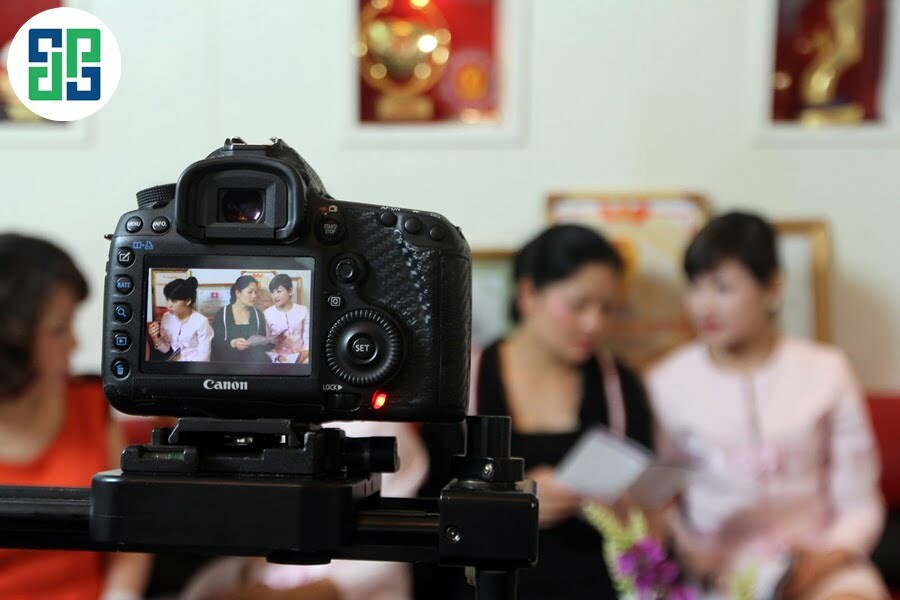 Why do businesses need advertising clip editing services?
Does my business really need advertising clip editing services?
The question is: "Why does my business need advertising TVC filming service?". Or "Should I choose one" video editing service advertisement for your business or not?".
To be able to answer this question, you need to understand What is the role of TVC advertising? The roles that advertising clips bring, Is your business in need? When you grasp the role of an advertising TVC; and you also know what your business needs; You will be able to answer the question:Is TVC advertising really necessary?".
So what is the core value that an advertising TVC will bring to your business?
The specific role of a quality advertising TVC
An advertising TVC will help introduce the products and services that your business offers to potential customers. Thereby increasing the customer's knowledge of the product; love the product; order products. Profit of enterprises also increased accordingly.
TVC advertising also has the ability to promote product purchase decisions of customers directly.
When watching an interesting TVC advertisement, customers will tend to learn more about the information of that product on their own.
TVC advertising also has the ability to create an intimate connection between the consumer demand of the clip viewer and the product.
When watching that TVC advertisement, the subconscious mind will help consumers recall that product. When there is a need to use a product, they will tend to choose to buy that product; products for which they were known through TVC.
TVC helps strengthen the brand. Specifically, consumers will always remember the name of the brand. What kind of product will that name be attached to? Then the brand of the product is provided by your business; they will be ingrained in the customer's subconscious.
After realizing the importance of TVC advertising for businesses; Are you looking for a reputable address that specializes in providing professional video editing services?
Advertising TVC shooting service provided by DPS Media and Service Co., Ltd. will surely make you extremely satisfied with your choice.
We are one of the pioneering teams in providing customers with the best quality TVC advertising services. DPS Communication and Service Co., Ltd operates with the motto: "Taking customer satisfaction as a goal of sustainable development". Therefore, DPS is always extremely focused on bringing customers the best quality products.
Why should customers choose advertising clip editing service at DPS?
In other words, advertising TVC filming service at DPS Nothing outperform competitors? Follow DPS to find out why DPS can make your business grow!
The process of filming and editing a standard advertising TVC at DPS
Step 1: Pre-production stage
DPS begins to receive information and needs from customers.
In addition, DPS also researches and thoroughly researches customers' services and products.
Step 2: Idea generation and scripting stage
The professional creative department of DPS will rely on the information provided by the customer; from there brainstorm ideas and develop strategies for TVC.
Editors for TVC will rely on ideas developed; then will make the most complete script for TVC. This script will be reviewed and reviewed by DPS many times to ensure the most perfect quality. This makes the products made by DPS more evenly than competitors; especially in terms of the quality of the script.
Step 3: Stage before conducting TVC
Search and choose the location to shoot TVC advertising that best suits the proposed scenario.
Look for actors who match the role in the script. Actors must portray the message conveyed in TVC. The actor's features and acting ability are considered to be the soul of the entire TVC. This will determine the success or failure of the entire advertising campaign for the business. Understanding this, DPS always considers carefully in choosing the most suitable and professional actors.
Some other necessary tasks: prepare the necessary props; Prepare costumes for actors, prepare a professional makeup team, ...
Step 4: Start filming TVC
The professional team at DPS will start preparing the machines; along with modern means and equipment to conduct advertising TVC filming.
At that time, the director, cameraman and actors will "transform" the script recorded on paper into interesting and impressive TVC footage.
Step 5: Build and complete TVC
In order to be able to create the best quality advertising TVCs, DPS MEDIA has arranged a staff with many years of experience in the profession. In addition, employees at DPS possess an abundant source of energy; Highly creative and eager to learn.
Therefore, one thing makes DPS that always stands out from other competitors is get a team of veteran employees; always offer very unique and attractive TVC building initiatives; especially, never "touch" with TVCs of other businesses.
DPS is what your business needs
For each a different TVC editing campaign; again we come up with different construction initiatives. In addition, the editors at DPS always quickly grasp the tastes of the market and the tastes of customers. That's why TVCs when reaching partners will always achieve absolute satisfaction.
In addition, DPS is also equipped with the most modern machinery and technical equipment. Therefore, the sound and picture of TVC is always optimized; The techniques are also applied very nicely. The footage after being edited also becomes extremely vivid and unbelievably realistic.
After many years of work, DPS has released the most impressive TVC advertising clips. These videos always convey their own meaningful messages. Besides, they also express the ideas that businesses want to convey and convey in a specific way. In particular, this TVC footage can also have a positive impact on the potential customers of the business itself.
Most especially, DPS also accepts Filming and editing TVC commercials according to the scenario requested by the customer, if the customer has specific ideas and scenarios. Then, DPS will reduce production costs for your business side. The cost for an advertising TVC at DPS is highly competitive. The main goal at DPS is true product quality and customer satisfaction. That's why we always cut costs as much as possible so that our customers feel the most satisfied with the service.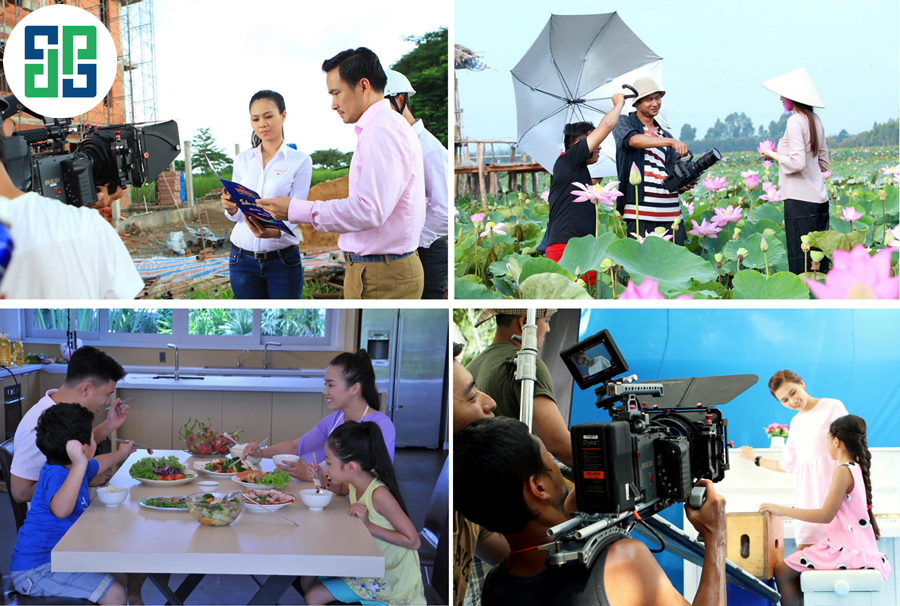 Products that DPS has made
Common problems customers have
Cost of advertising clip editing service at DPS
For a clip that is fully edited directly, with a script, with a professional MC voice, with props, etc., the price will range from 5 million to 7 million dong in the HCMC area. For other areas, the two sides will agree to add the cost of the crew's travel.
For clips that only edit images with professional MC voice, the price will range from 1 million to 3 million depending on the length and requirements of the script.
What does the advertising clip editing service usually include?
Advertising TVC filming service at DPS will include filming services, ohim cutting, editing and finishing TVC. Customers will receive the final product, which is a finished and edited promotional video clip, with music and graphic text.
How long will the customer receive the product?
Normally for event filming, the footage will be completed within 2 to 3 days after the event is held. If you are in need of an early film, you can request it with DPS MEDIA.
We will provide you with a one-day editing service. Specifically, filming and editing will be done at the same time. The implementation team will include 01 editing and 01 filming. However, if the request is taken within a day, the customer will pay a different price to ensure the work goes on schedule. This issue will be made clear when customers discuss and work specifically with DPS.
Where can customers watch the video?
DPS MEDIA will send the videos to the customer via email or through whatever media is most convenient for the customer. For customers who require information security, we will have suitable ways to send them.
Besides, if allowed, DPS MEDIA will also put the released footage on the company's official website. This is for the purpose of advertising DPS's services, which can both help store videos for customers; and can indirectly promote customers' products to the public.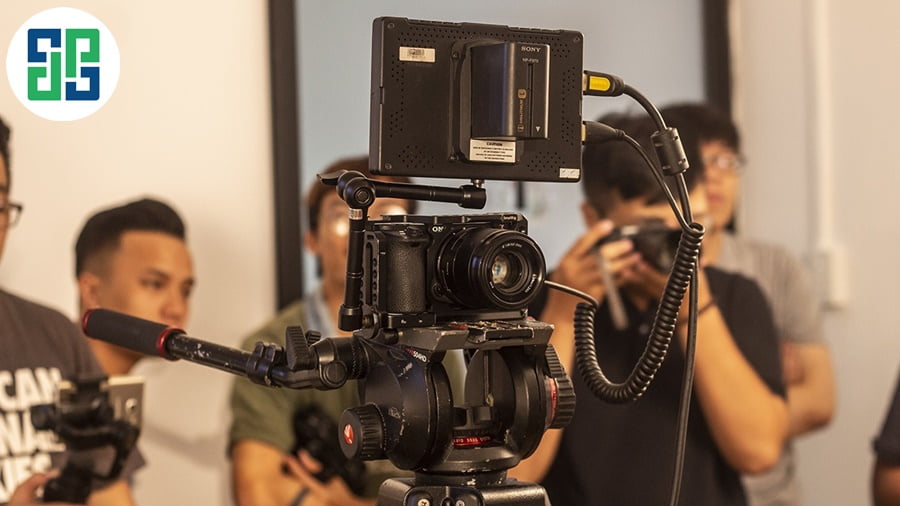 How is the movie quality at DPS?
Deliver the right message to the right audience
DPS will put a lot of emphasis on scripting and editing; Make sure the content is aimed at the right audience that the partner is targeting. The message of the video is emphasized and communicated in a coherent way, not incoherent, not half-hearted.
Make the clip viral and attract viewers, especially in the content and staging. Ensure absolute customer satisfaction.
Professional and eye-catching image processing techniques
DPS MEDIA is committed to shooting movies with outstanding definition. In the current TVC advertising market, businesses only accept DVD and HD resolutions (1280×720). However, DPS MEDIA accepts movies with higher definition and quality. Movie videos at DPS MEDIA have Full HD 1920×1080 quality (2.5 times higher definition than DVD). Besides, DPS also records 4K movies (4 times higher definition than Full HD).
Current DVDs can only reach a resolution of 720×480. However, the movie recorded by DPS MEDIA has a resolution of Full HD 1920×1080. Customers can completely use USB to store data and open them on thin-screen TV devices; on phones as well as on popular computers today.
Besides, the choreographed voices in all the clips are recorded at major studios; performed by the most professional MCs in Ho Chi Minh City. Make sure the clips have the most complete and perfect.
Moreover, DPS also uses professional applications such as adobe after effects, premier and premium plugins. We also use extremely classy premium effects stores like VideoHive – Stock Footage & Video Effects, MotionArray.com
How do customers want to book a TVC filming schedule?
Customers who want to book a filming schedule can send an email to: lienhe@truyenthongdps.com.
Customers can also contact DPS MEDIA directly via fanpage: https://www.facebook.com/truyenthongdps/
Customers can also connect via hotline: 0932 81 33 11 for advice and support to book an appointment directly.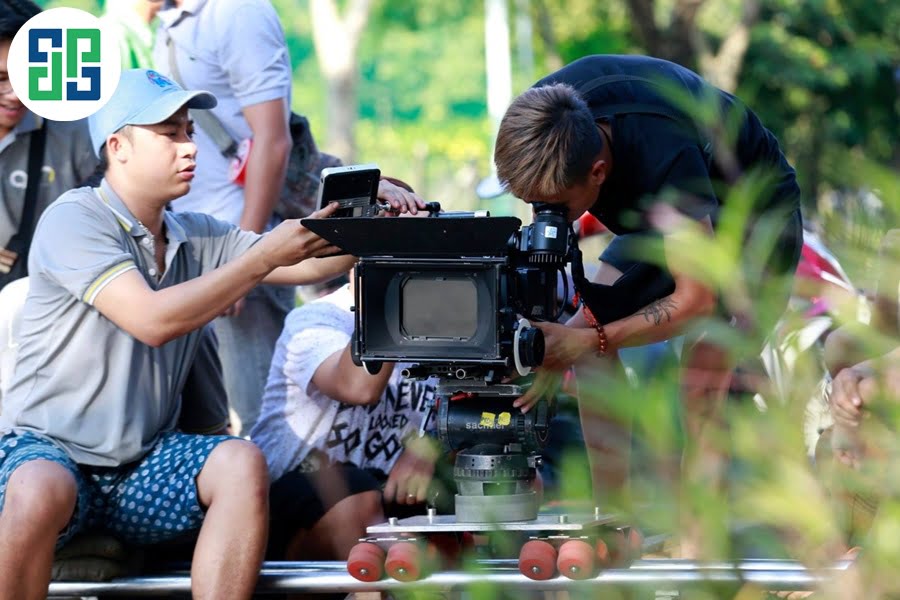 Here is the necessary information about advertising clip editing service at DPS MEDIA. Contact us if you are looking for a reputable and quality TVC production site. Thank you for taking the time to read this article, good luck!