The term advertising is no longer strange to us like google advertising, facebook adsAmong them, running shopee 2021 ads has now become a craze for merchants on shopee because of its outstanding efficiency and extremely low cost. So how is shopee advertising different and how does it work? Let's find out the article below! 
Why run shopee ads 2021? 
Advertising is one of the ways that you can spread your brand and products to many individuals in a short period of time. As for shopee, when it becomes more and more popular, advertising is extremely useful to store owners. 
Your store will be prioritized to show up on a search page, thereby reaching more people, boosting visits to the store, increasing conversions 

Your brand will be known more, if the product is good, it will definitely leave an impression on customers and make customers remember. 

Outstanding revenue increase
Types of advertising on shopee 2021
Like other types of advertising, shopee Ads is the form in which you spend money to buy display positions on the shopee platform. 
Shopee's advertising form is CPC – cost per click: Money unless someone clicks on the ads. You can spot products advertised with the word SPONSOR affixed to the product. 
Advertising on shopee currently has 3 forms: 
Keyword bidding

Related ads

Shop Ads 
The higher your bid, the better your chances of showing up in the first positions.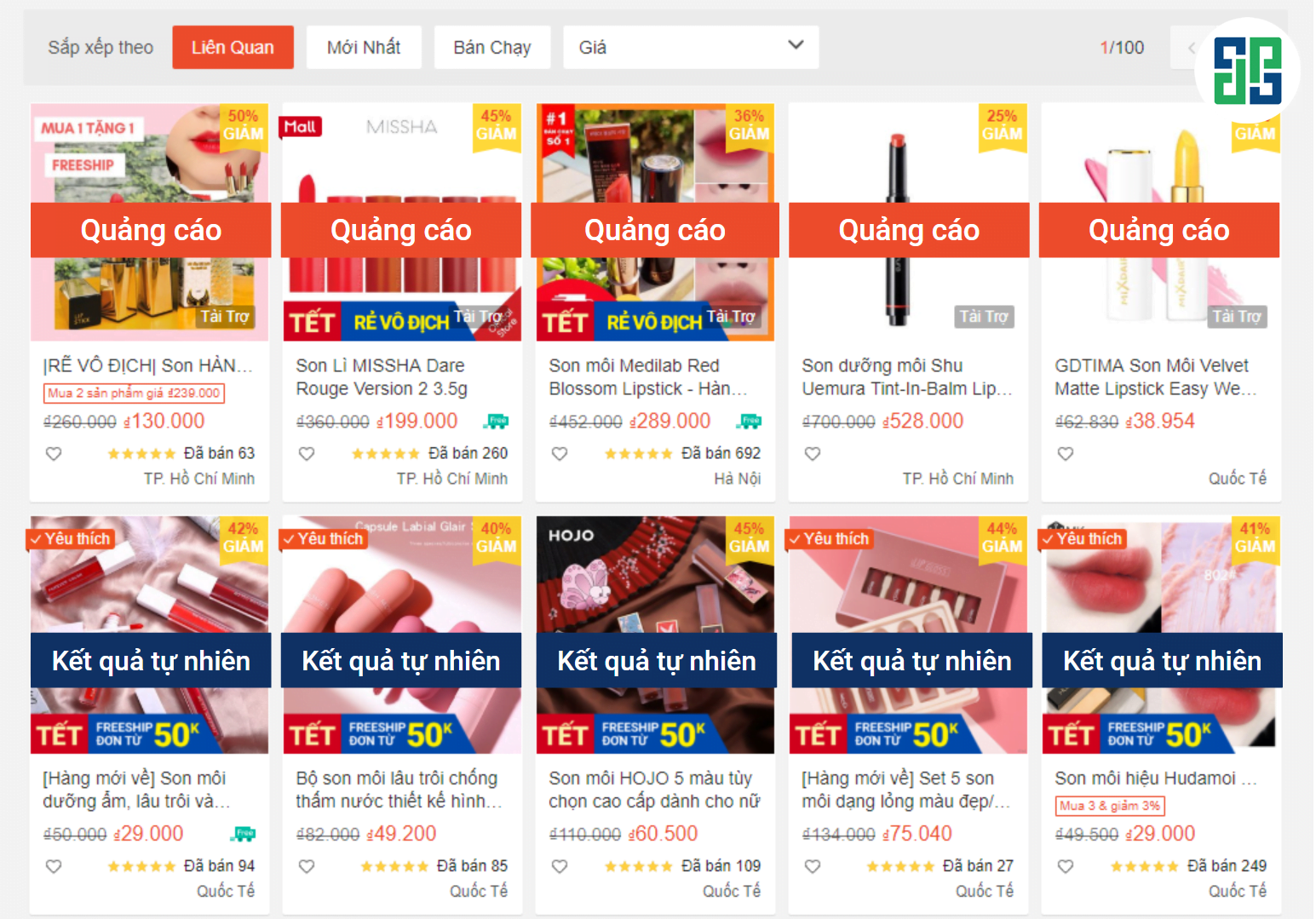 Advertise with shopee keywords
This is the most common and most used type of advertising today. Through keyword bidding, you will choose keywords to display your advertising products. 
Some factors you need to pay attention to when advertising shopee keywords: 
Bid: You with the best bid will own the position of that keyword when customers search. 

Relevance of the product to the keyword 

Bounce rate, click rate, conversion rate 
With keyword bidding, you will have 2 types: 
Main keywords: Short keywords from 2 to 3 characters 

Expansion keywords: Are long keywords, over 3 characters 
To measure the effect, you need to run for a minimum of 7 to 15 days.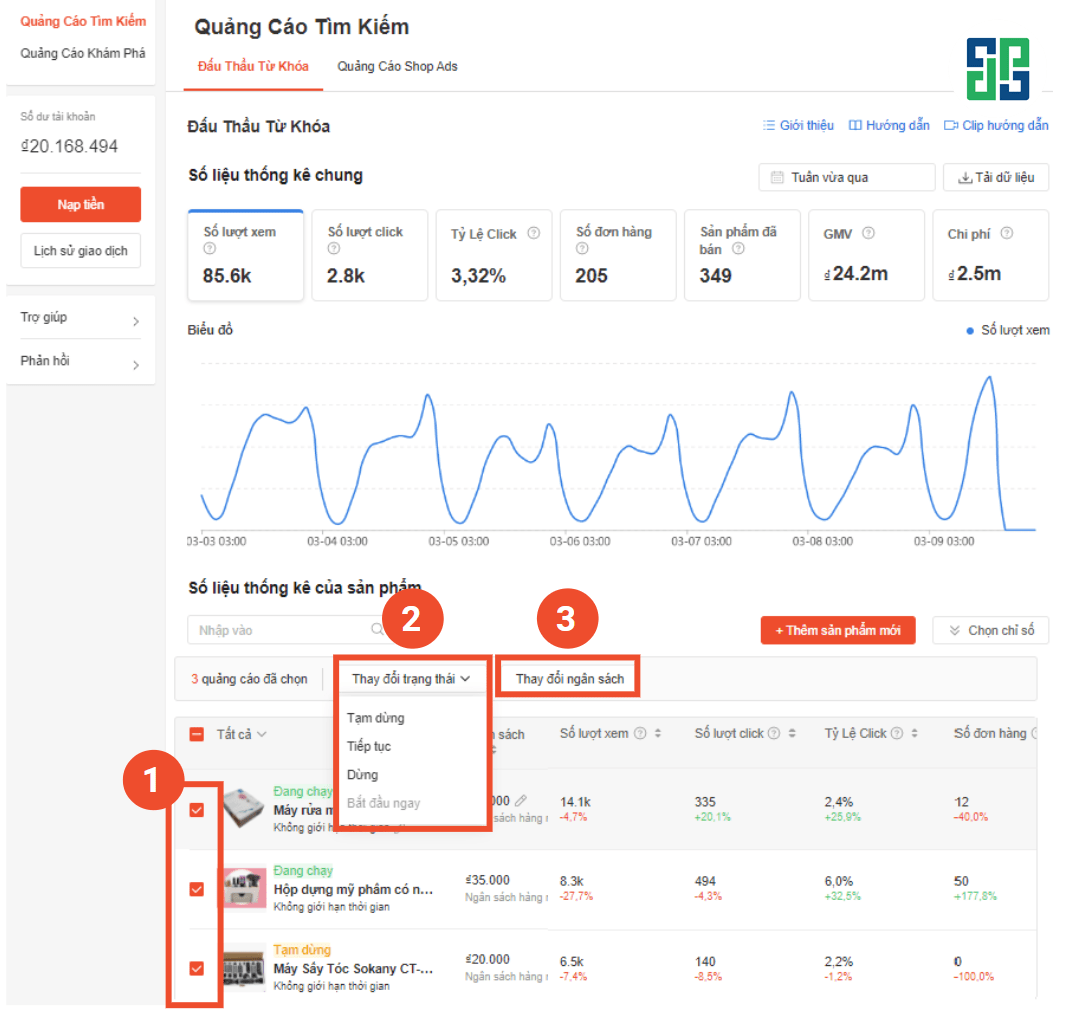 Run shopee ads, related ads 
Running shopee related ads allows your products to show in complementary or similar product placements. Specifics include: 
Similar products: Running similar products, shopee relies on product names and categories to evaluate your products. 

You may also like: Shopee relies on recently visited products by customers and relevance,..

Today's Suggestion at Home: Appears to users whose actions are to cart, view or like, etc. with similar products to you.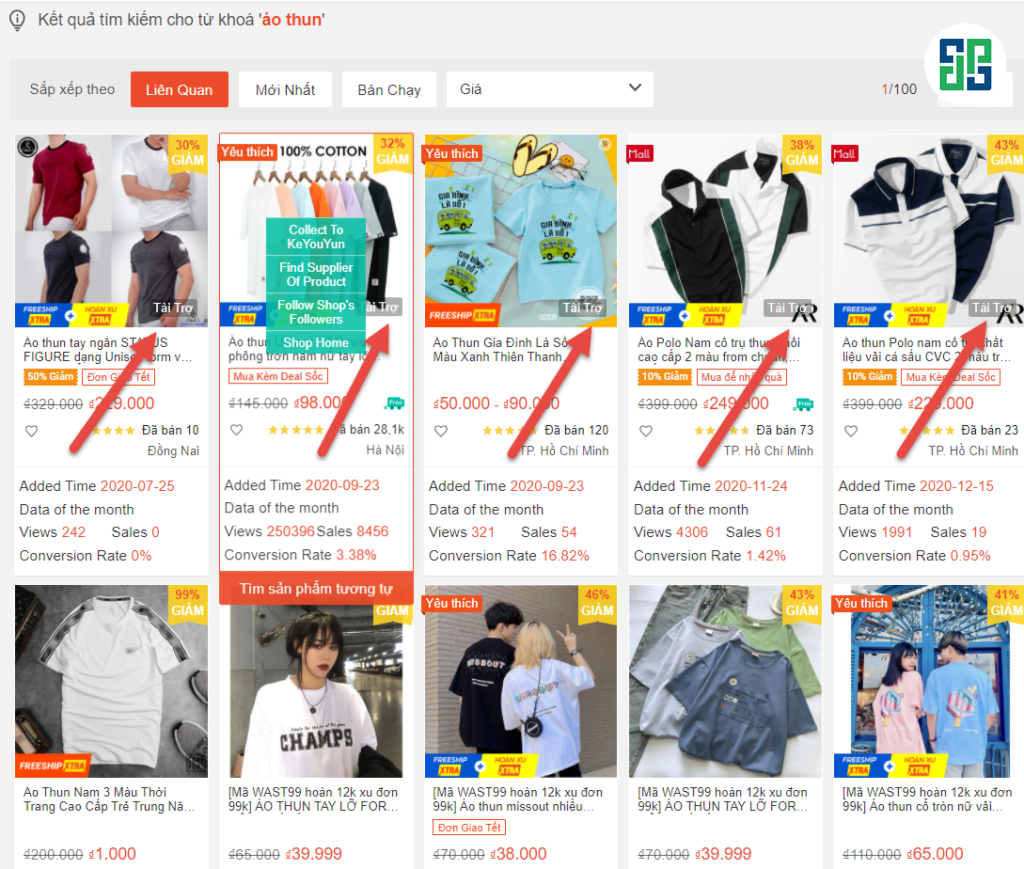 Shop ads shopee ads
This type of ad will help your shop stand at the top when users search. This helps your shop reach more people and of course increases the click-through rate and purchase.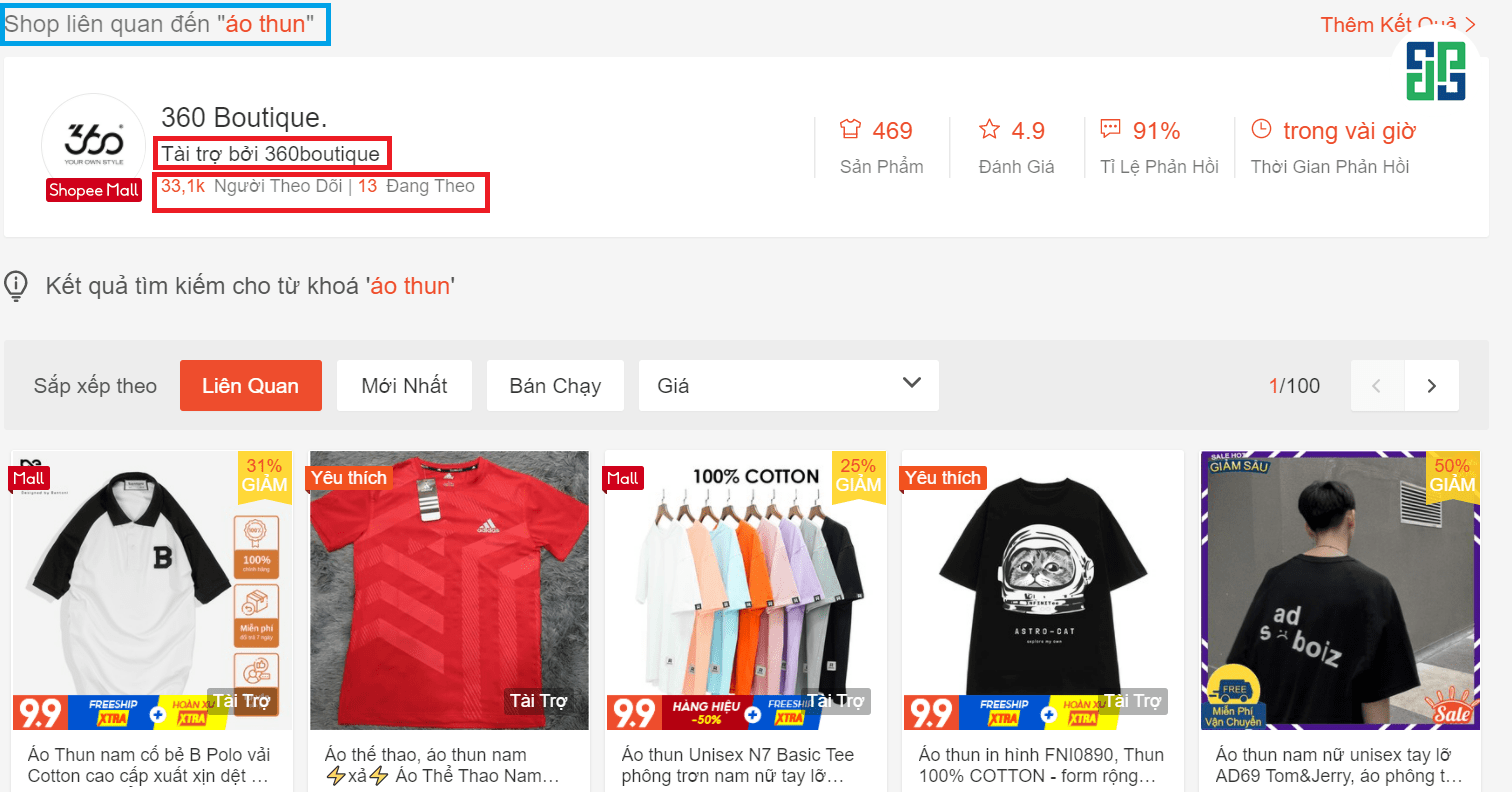 Super cheap shopee advertising service at DPS Communication 
DPS communication is ready to accompany businesses not only shopee booth design service but also have shopee advertising services: 
Keyword advertising, related, shop ads to the top quickly 

Commit to the effectiveness of the campaign as a contract 

Consulting and enthusiastic support even after running the campaign, support from A to Z for customers 

The cheapest price in the market thanks to the advantage of a team of young enthusiastic staff, constantly dedicating and learning their best. 
DPS has been and is a partner of many store owners on shopee and brings significant profits to customers. We are at the forefront of researching and using the most useful tools to run effective ads. 
We are professional in each stage, the process is quick and effective, helping customers achieve efficiency in the fastest way. The staff has 5-10 years of experience in advertising social networking platforms. 
Get in touch with us today!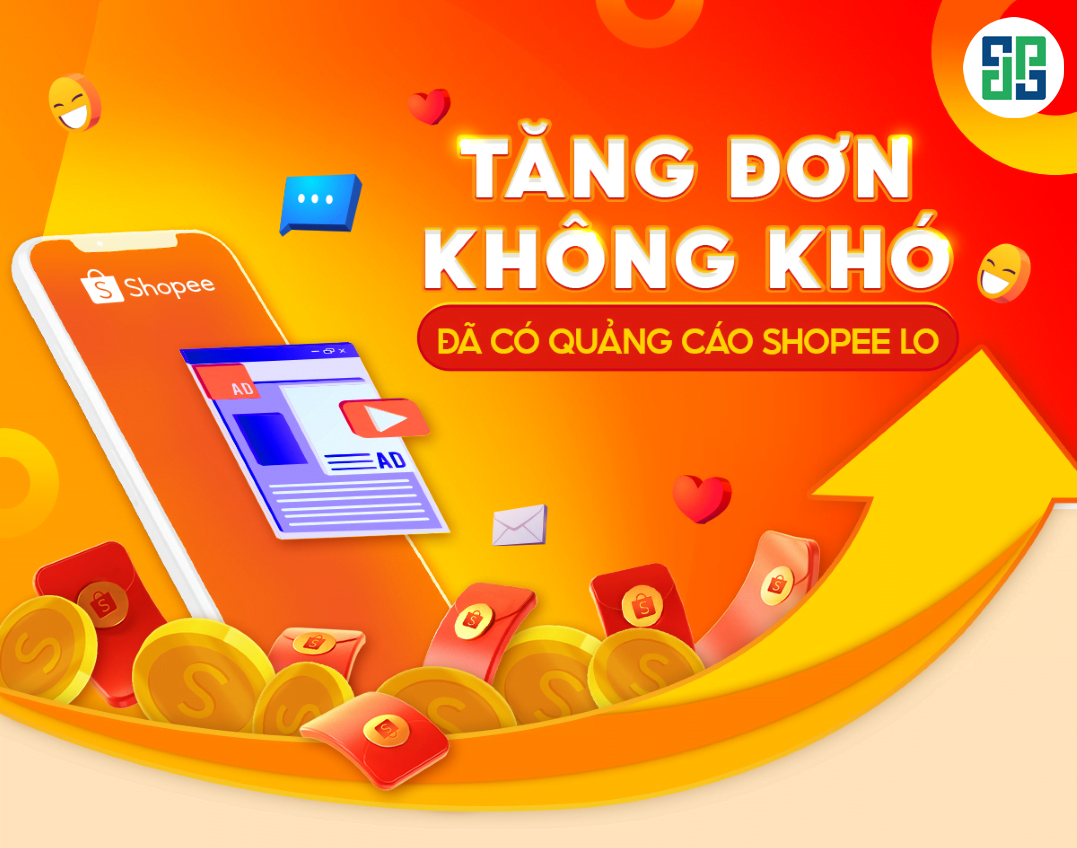 Some questions related to running shopee ads
How to pay for advertising on shopee? 
Don't worry too much because shopee will only charge when your product is clicked by someone. Display a lot, but you will not pay a fee, but only when someone clicks. Each click you will lose an amount called bid. 
How much does it cost to run shopee ads per day? 
This is probably a familiar question from customers when running ads. It will depend on the budget you set in the ad. 
You can set a budget for each day of 50,000 VND as well, set the number of days to run (eg 5 days, 10 days, …). You can also set it to full budget mode. 
How is advertising money paid? 
Ads money will be deposited into your account and automatically run for you. You don't need to worry too much about this problem because DPS Communication is supported, you just need to pay the amount in the contract. 
What do you want the running budget to be, we will advise and set up according to your needs. Ensure the balance so that customers cost less but extremely effective. 
Prestigious, quality and cheap shopee advertising service – Contact us today!