DPS Communication provides an effective, reputable and cheap seeding service package. Beat all competitors in terms of productivity and quality, helping your brand reach the most people.
Bạn đang cần tìm dịch vụ seeding giá tốt?
Hiện nay, seeding là một xu hướng giúp doanh nghiệp thúc đẩy niềm tin và kích thích khách hàng mua hàng. Seeding xuất hiện phổ biến ở hầu hết các nền tảng kể cả mạng xã hội và các sàn thương mại điện tử.
Khó khăn của bạn khi seeding
Không biết cách xây dựng nội dung bài phù hợp
Không biết khai thác các nhóm seeding phù hợp
Không biết dùng các công cụ hỗ trợ seeding
Bạn đang cần một đối tác chuyên nghiệp với nhiều kinh nghiệm để giúp bạn có chiến lược định hướng và thực thi hiệu quả. Bạn đặt ra những tiêu chí nhất định cho các đối tác của mình: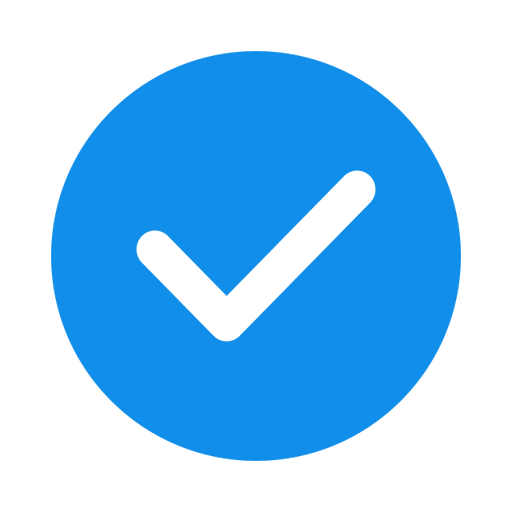 HIỆU QUẢ
Đặt chất lượng và hiệu quả lên hàng đầu, sử dụng các phương án tốt nhất hướng tới mục tiêu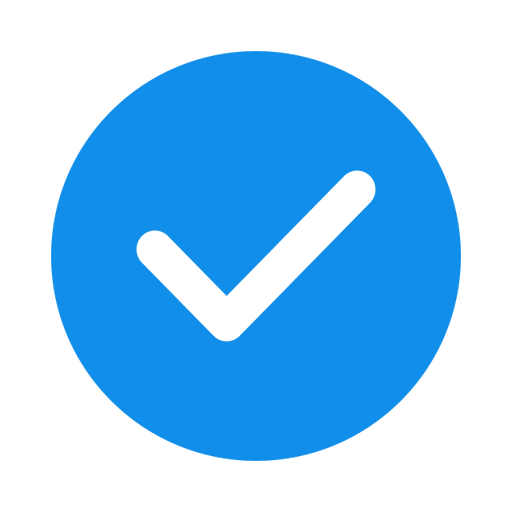 TỐI ƯU
Sử dụng những phương án hiệu quả nhưng luôn phải tối ưu chi phí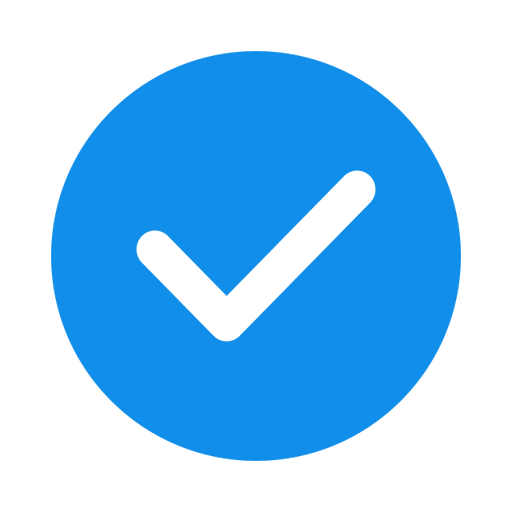 SÁNG TẠO
Cần liên tục đổi mới và sáng tạo trong các chiến dịch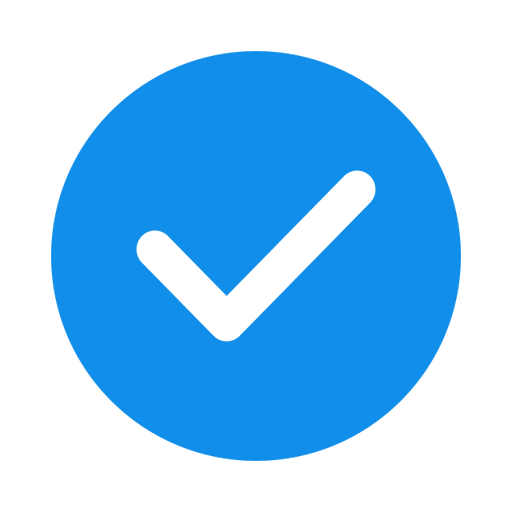 NHẤT QUÁN
Luôn giữ vững tinh thần của thương hiệu, không đi sai lệch.
You've probably heard a lot of the word "seeding," but there aren't many who can really understand it. Today, DPS will help you answer this.
Seeding in English means "sowing seeds". And the seeding service is that the seeders will seed the brand's messages on forums, websites, fanpages, groups, etc. to attract the attention of many people. Thanks to that, the fastest message transmission, many people know the brand.
Seeding is one of the most effective ways to increase brand awareness at a very low cost. It can be said that this is one of the indispensable services in marketing.
Benefits of facebook seeding service
Below, we will show you specifically what the great benefits of seeding fanpage and facebook posts are:
Attracting and approaching a lot of internet users by mentioning information integrated with brands, products and services.

Encourage the reciprocal exchange of informed viewers. Thereby, stimulating the spread.

Increase the chances of the article to be on the top of the keyword thanks to the enthusiastic comments with good virality.

Help the brand increase awareness, facilitate customers to access services/products of the business.
Who should use the service?
If you are running an online business, your business owns a Facebook Fanpage, then this is the service for you!
DPS Media provides services to increase likes, increase comments, increase interaction on group activities.
Seeding service helps you increase sales, increase interaction and reach potential customers quickly.
Super cheap seeding services at DPS Communication
Depending on the needs and costs of our customers, we have a variety of different service packages.
Fanpage seeding service
The fan page seeding service at DPS helps you increase the number of likes for your Fanpage at the lowest cost. This helps increase the credibility of customers when visiting Fanpage your.
Moreover, when running ads for any of your articles, customers visiting Fanpage will see a high number of Likes and page followers, helping your page become more prestigious.
We built a real like system that ensures the page doesn't lose likes over time. Enthusiastic seeding team, always ready to find out new things, new methods to increase seeding efficiency for customers.
Article seeding service
Increasing the likes of your page is not enough, you need to increase the credibility of the articles on the fanpage, increase the interaction and coverage of the article.
We provide full article seeding service:
Service to increase article likes: Real likes from the staff, reputable like-increasing tools

Facebook comment seeding service: Quality, attractive, attractive, natural comments.

Facebook article sharing service: Share articles to the right groups of the right industry, right users, attract clicks, follow fanpage.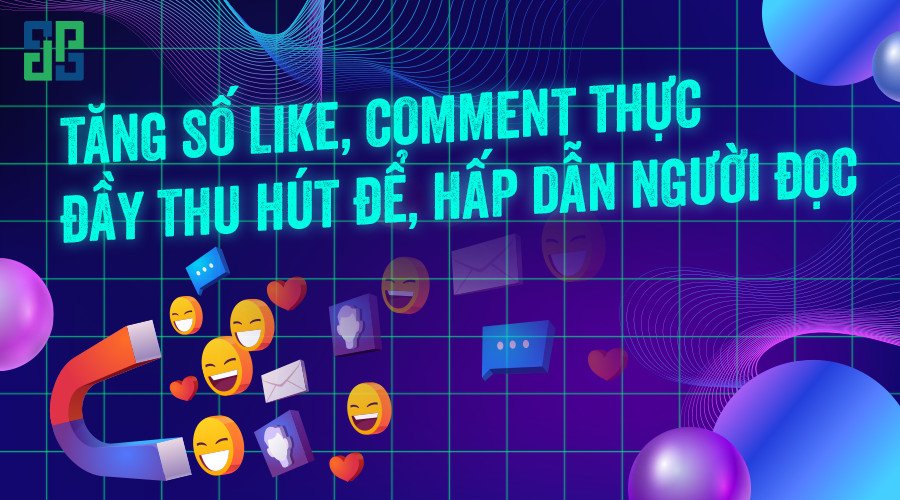 Quy trình seeding chuyên nghiệp, tối ưu hiệu quả
Seeding cũng cần có chiến lược và nghệ thuật seeding để đảm bảo tính hiệu quả cho thương hiệu. Nếu không sẽ khó có thể ra kết quả! Truyền thông DPS với kinh nghiệm trải qua 100+ dự án ở các lĩnh vực khác nhau, đã có một quy trình seeding chặt chẽ và chuyên nghiệp:
Xác định mục tiêu: Đối tác cùng DPS thống nhất về mục tiêu chung. DPS tìm hiểu và phân tích đối tượng mục tiêu. 
Lên chiến lược và kế hoạch: DPS đề xuất các chiến lược và kế hoạch seeding phù hợp ở tất cả các kênh. 
Xây dựng nội dung, hình ảnh: Bắt đầu tiến hành xây dựng nội dung, hình ảnh cùng các kỹ thuật cần thiết.
Kiểm duyệt: Khách hàng sẽ tiến hành kiểm duyệt, đóng góp chỉnh sửa (nếu có). 
Tiến hành seeding: Đội ngũ DPS sẽ tiến hành seeding theo kế hoạch đã đề ra, đảm bảo đúng deadline và chất lượng. 
Kiểm soát và đo lường: DPS theo dõi quá trình seeding, xử lý các vấn đề phát sinh. Theo dõi và đo lường thường xuyên.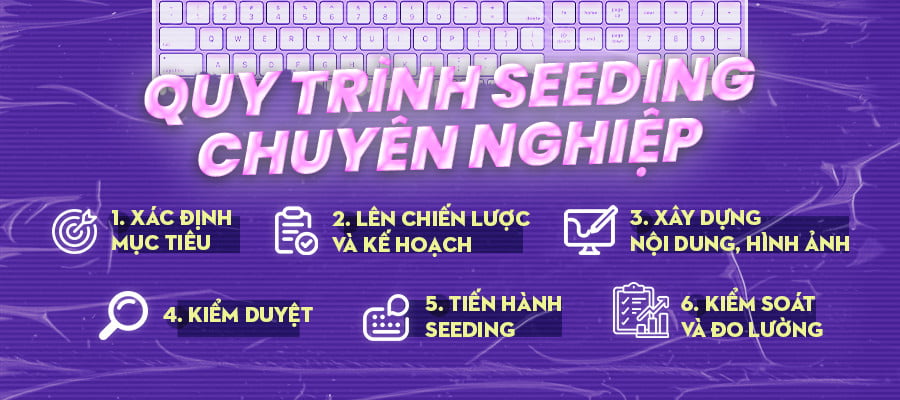 Why should you choose our facebook comment seeding service?
Our facebook post commenting service has been used by many customers and has given us very good feedback. The number of orders is increasing, the number of followers is constantly increasing.
Natural: We skillfully convey objective product and service information, diverse scenarios.

Flexibility: DPS Communication provides many packages of seeding services suitable to the business situation and the financial situation of the business.

Professional: We are professional from receiving customer information to a strict, efficient, time-saving process. Ready to respond to all inquiries and technical support according to customer needs.

Quality: Guaranteed like, comment, share quality, long warranty, real nick system 100%. Skillful comments, viral articles.
Service quote. Unit: thousand dong.
CONTACT US TODAY TO GET A PRICE! If you own a fanpage and website but the inside is empty and there are no likes, shares and interactions, users will not be able to trust your business! You will certainly be satisfied with our seeding service. . With years of experience and constant innovation, we have effectively served many customers, helping them position their brands and increase sales.