You are a start-up company and are building a brand. Therefore, you need to have eye-catching, professional images to attract and impress customers. However, you do not have the ability to design? Then what you need to do is immediately find companies with design service banner, professional image design service. And among them, DPS believes that we can fully satisfy all your wishes. Because we have the ability to help you with great banner design strategies right away. Accompanied by the price is considered the best on the market today. So let's see if DPS is any good?
Definition of advertising banner design 
Banner advertising website is understood as one of the types to advertise products. Or advertise services. Help your customers get to know you better. 
Often banner templates will contain many characters. Include attractive slogans or information about the products you offer. Moreover, it can also give users all the information about you in the most complete way. Through the use of professional images. To encourage them to be able to connect with your business. By the above operations on your online system.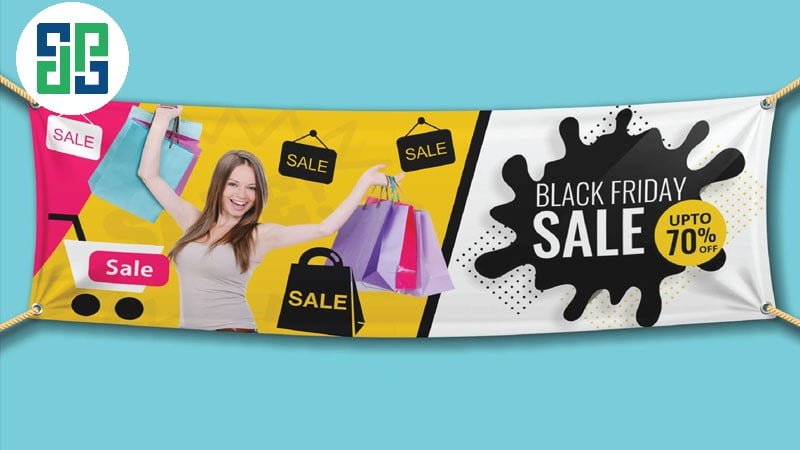 Benefits when you have a professional banner advertising design service
Banners are considered extremely important for a website. When your business is trading a certain product or service. Because professional banner ads will help you bring the following benefits:
Banner design service to increase website visits
The most important benefit of a beautiful and professional banner is to help you get more visitors. Designed banners always encourage viewers to click. For the purpose of redirecting to the website of the advertising business. 
Your business or company can use Google's display network services. Or Facebook ads… help businesses experience these utilities.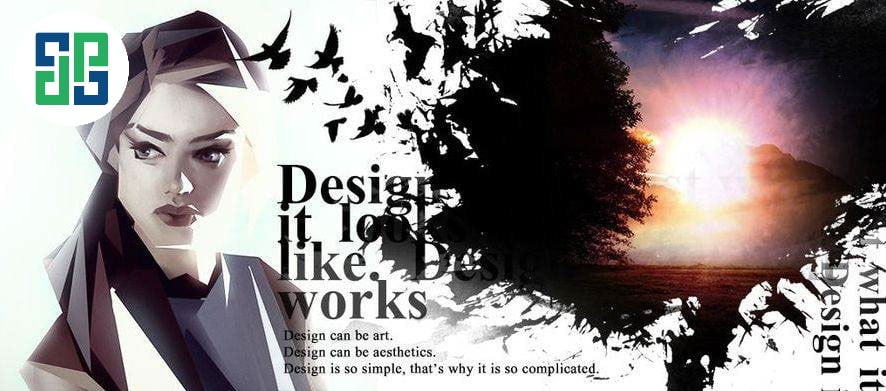 Banner design serviceia increase brand power
If the business owns a banner advertising with high aesthetics. This will help businesses increase their brand credibility in the market. 
At the same time, if you own impressive and attractive banners. It will make users can remember you longer. More than that, when there comes a time when they need your product or service. Then the chances of customers remembering and finding you right away will be higher instead of choosing your competitors. 
Also thanks to a beautiful and professional website banner, you can increase purchase conversions. And turn your potential customers into repeat customers.
Banner design serviceattract users to pay attention to you
The benefit of a website is that it can help you capture the attention of your customers. Especially in today's extremely fierce and difficult competition. 
And especially in the internet environment. This is considered a place where creativity and professional images are needed. To be able to best compete with your competitors. 
The easiest way to get your customers' attention. While using advertising services. It's about using beautiful images. And banner is considered a very effective tool to help you do this.
Image design serviceconvey messages to customers
The messages you want will be conveyed to customers more easily. Especially when you have an effective banner. Accompanied by attractive content, beautiful images. About discount programs. Or give gifts to customers when buying. Reaching customers will become much easier. 
Let DPS help you design banners with 3 criteria "beautiful - standard - attractive". And convey the message to customers in the best way!
Who needs to use dadvertising banner design service

Businesses, units and individuals who need the most professional banner design services are those who want:
Promote your products and services to customers. At the same time, want to impress on their new services or products in the market.

Build and develop many products and services. Create a unique and impressive feature for your business.

Attract potential customers and increase customer purchases with your business.

Individuals, businesses or organizations who want to advertise online. Want to improve your position and image on the website. For example the ecommerce. Or the website recruitment. Or classifieds sites, social networks...

Helping businesses create prominence on the website platform.
Standard criteria of a banner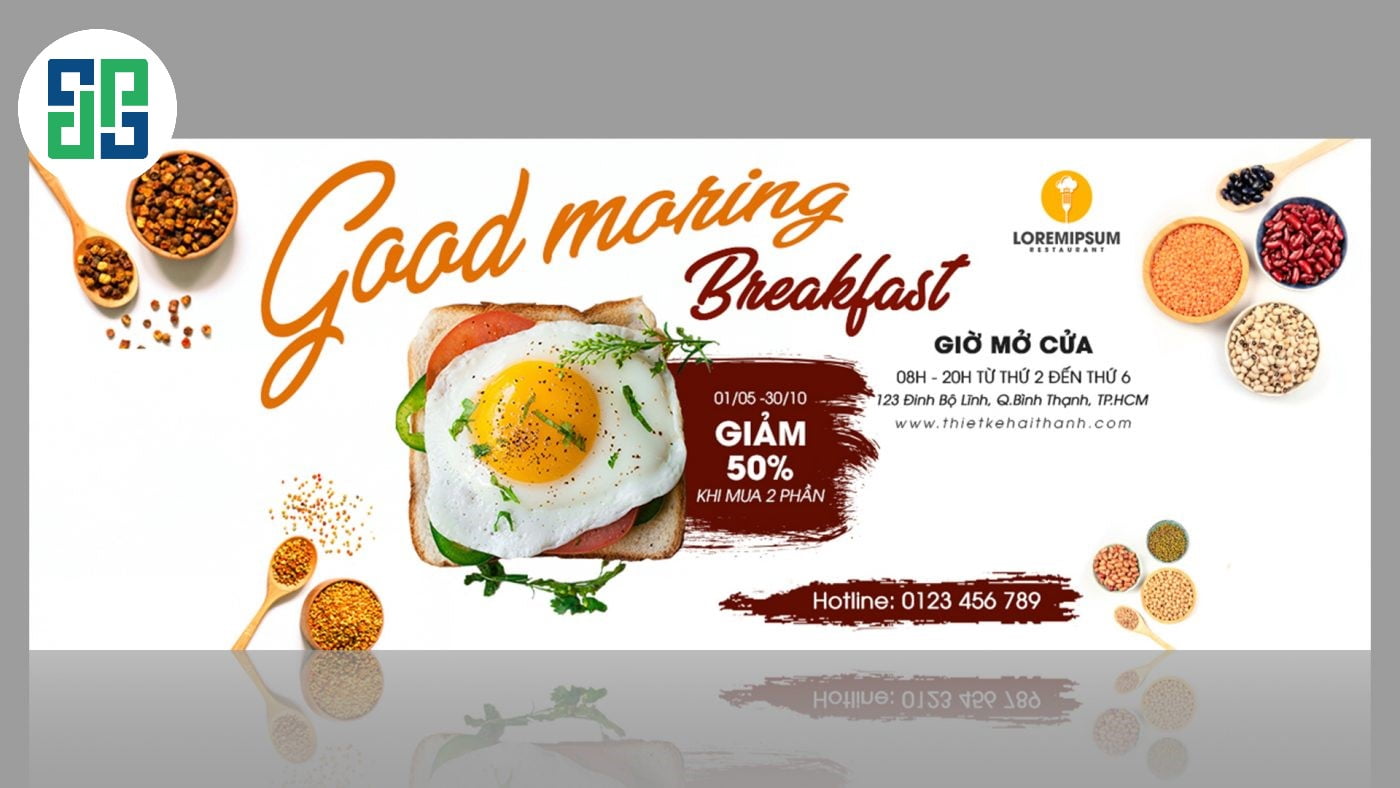 An advertising banner if you want to be professional and highly effective. Then you need to have the following:
Banners must be designed to highlight colors, slogan and brand characteristics.
Banners have a standard alignment of contrast and appropriate brightness and darkness.
The layout and images on the banner must be clear and easy to see.
– The size of the designed banner must meet the standard.
– The criteria in the design from basic to advanced in the banner must meet quality standards.
Highlight the core messages that businesses want to convey to their target customers.
Banner design service at DPS
You are looking for a professional unit. And can design banner quickly with cheap and prestigious?
DPS's banner design service is confident that. It will help businesses own banners that "attract" viewers. At the same time, it helps businesses attract more customers who are interested in your services/products. We pride ourselves on the following criteria:
Professional banner design
DPS always understands how important it is to own a professional banner. Our design prides itself on maintaining sophistication. Accompanied by rationality in layout. And especially the aesthetic standard in color.
DPS accepted to make beautiful banner ads. Design dynamic banners, static banners, etc. And full banners for many forums, websites, facebook fanpage. Or online business stores… covering a wide range of fields.
Fast – Convenient
When designing banners for customers. DPS will discuss and exchange with customers. Aim to get the most satisfactory design for customers. At the same time, express the messages that customers want most effectively. 
We guarantee to help you complete the transaction very quickly. In just 2-3 days.
The process of performing professional image design services
After signing the contract, the customer will transfer the basic and necessary information to DPS. Aim to help DPS conduct banner advertising.
Next, DPS's banner designer will design a Demo immediately. Then send it to the client for approval.
The next step is that DPS will finalize the official banner designs. Right after the customer agrees with the Demo.
Finally, DPS will hand over the banner with the original file. At the same time guide customers to use. And upload to the website or support customers to upload banners to the location that customers want.
Design banners with reasonable and economical prices
We always consider costs carefully. Then the price is given. To be able to ensure the economical and reasonable prices for customers. In case you want to design a large number of banners. Then contact DPS immediately to receive a discount price list!
End
Above is information about banner design services and professional image design services from DPS. Hope you have enough information to know the capabilities and professionalism of DPS. Call us right away at our hotline 0932813311 for more information about DPS services that you do not know!