At the weekend to relieve stress after a period of racing against the deadline, DPS plans to "gather" at Dam Sen Water Park - considered one of the entertainment paradises in Ho Chi Minh.
At 9 o'clock, there are enough people, after buying tickets, take advantage of "check-in" before "letting go".
Discover what Dam Sen Water Park in Ho Chi Minh City has?
There is a saying that "if you go to a water park, you must be wet". I said the game system here is a bit terrible.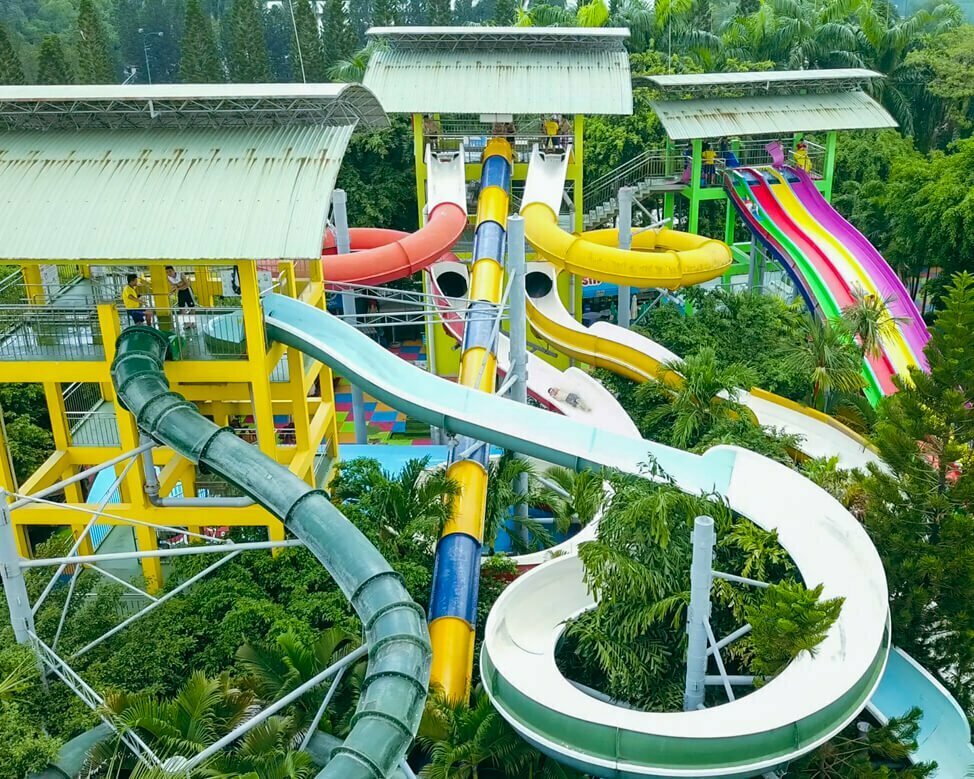 Start the fog with the spiral slide system, it's still "light" so everyone pulls together to try to play Boomerang. With a strong belief that this game is also "smooth and moderate", but… that is not expected.
However, there are people who slide down without shouting. Not because of possessing a brave heart of stone but because…. la can't. Sliding into the water, it choked its throat and blocked its nose, so it had to be "silent is golden", but I don't know why. Open your mouth to drink again. Let's see.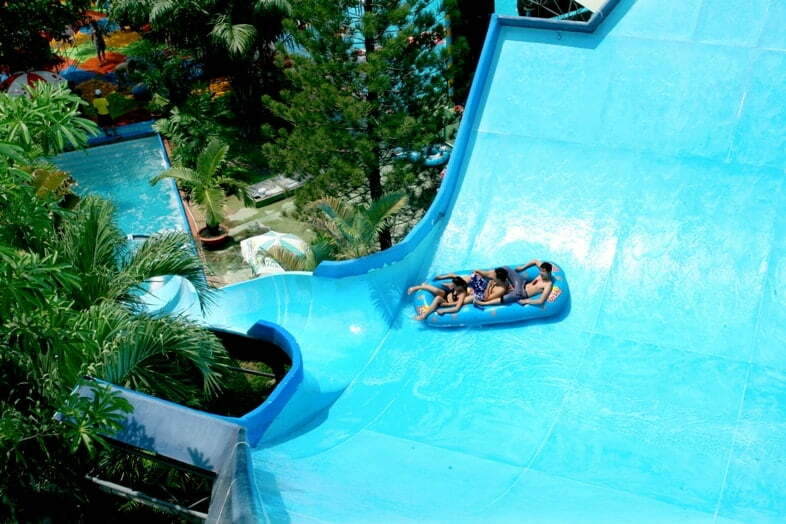 Then the game is for the team that can swim - Tarzan, and the team that can't swim has to sit and soak in the pool to film, but why now.
This game is a slide, of course not for the weak of heart. Looking down from above is scary.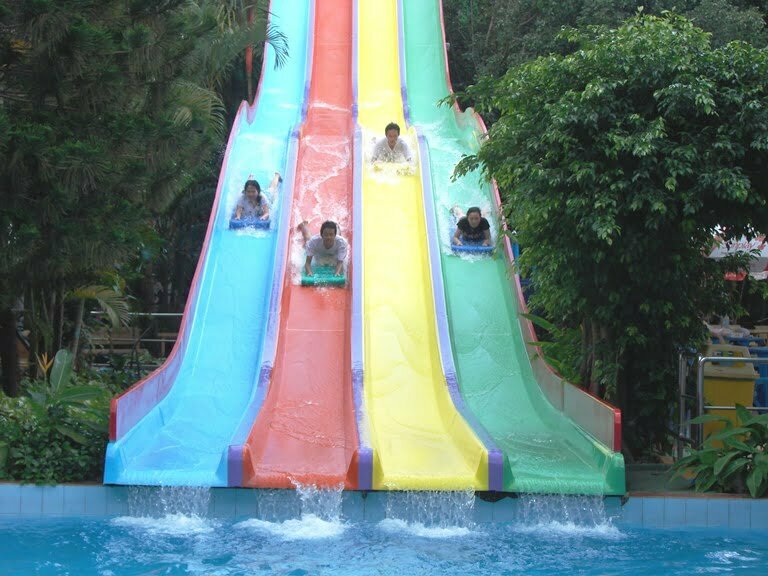 A small incident when playing was losing her eyes… glasses while playing Lazy River, but thank goodness, thanks to good behavior, I found her after a few rounds around the Lazy River and wanted to… break her legs.
There are real new areas… get games
Playful can't forget to "eat", the team also prepares enough food to "rescue hunger": sandwiches, sausages, rolls, salads, tomatoes, cucumbers, chili sauce, dried squid... And that's not all, the team also sponsored by boss Van "18 years old" with dessert, pomegranate, and "best underarm" cantaloupe. Then there are sweet and sour mangoes, homegrown plants from Quynh's friend in the team, nothing special.
At the end of the trip, everyone was… drenched, met with a combo of rain again, cold and numb. But in return, have a comfortable and fun day, play hard. After "wading in the rain" back to the company, Boss Hien covered a bowl of goat hotpot, "the faction was salivating", delicious all of her seven children, and then had a cool tea from Lan's wife.
An extremely memorable trip for the team. A full day of fun to get ready for a new challenging week. Getgo!