Facebook icon is very familiar to the users of social networks. It helps to express feelings more truthfully so that viewers can better understand what you want to talk about. However, if using Icon FB for the wrong purpose will easily make the opponent misunderstood, leading to bad situations. So in this article, DPS will share with you the meaning of the most used Facebook and Messenger emoticons today so you can use it for the right purpose.
Learn the meaning of emoticons (icons) facebook, messenger 
Happy emoji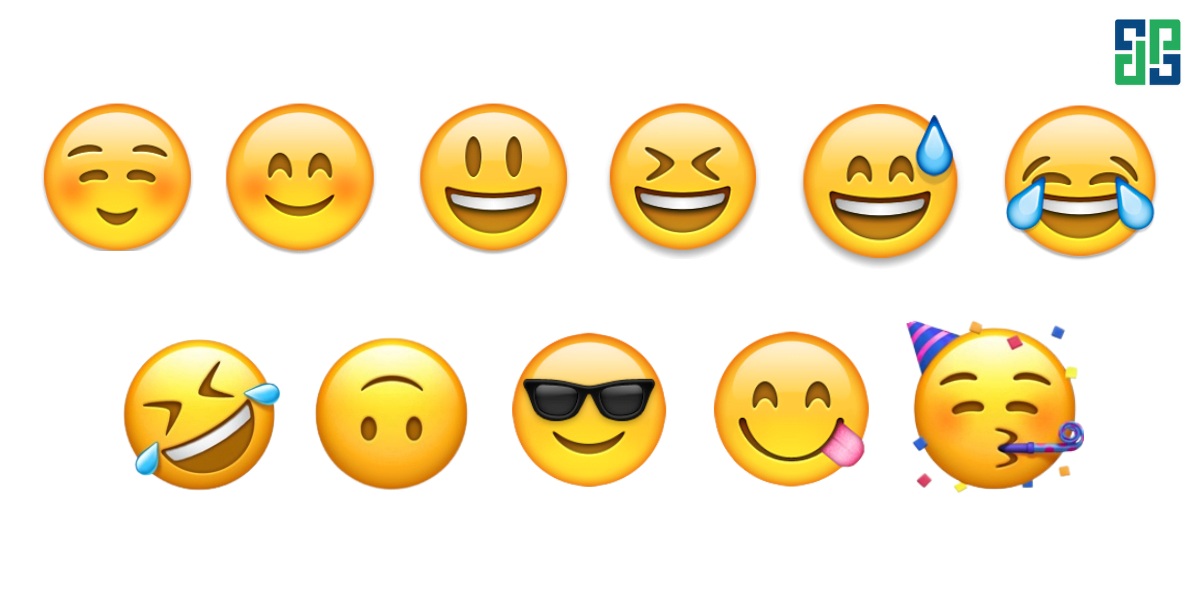 Cute smiley face: The smiley face symbol is often used when referring to small and positive things.
Big smile: Like the icon above, these icons also have a positive and happy meaning. However, it is the same with humans, when smiling with their teeth showing that they are feeling extremely happy and positive.
Sweaty laughs: This emoji has a positive but slightly relieved connotation. It is often used to express joy about a "slightly unhappy" event or action, such as passing a super-difficult test.
Tears of laughter: True to the saying "laugh out of tears", this emoji is often used when someone tells a funny story or plays a joke that makes you laugh out loud.
Rolling on the floor laughing: This fb icon means Rolling on the floor laughing – rolling on the floor laughing, uncontrollably.
Reverse smiley face: Show that you are serious or that the other person is telling a bland, meaningless story.
Smiley face with glasses: This facebook icon is used to indicate calmness or sarcasm.
Smiley face licking lips: Italian for this dish is delicious, often used when talking about a delicious dish.
Party smiley face: This emoji is used to congratulate a special event such as a wedding, birthday, graduation, etc.
Negative emoticon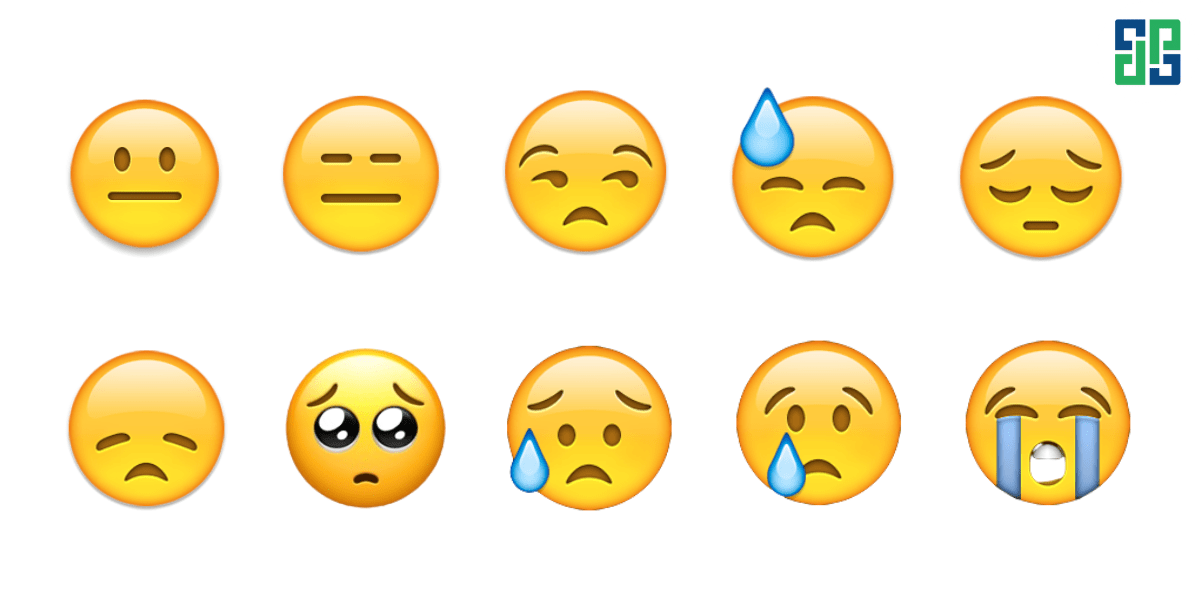 Faceless face: Expresses purposeful insensitivity, often used to reply to an unkind message or not to respond.
Glaring face: This face shows indifference or doubt about something.
Sweaty face: This fb icon is used to indicate stress, sadness or stress.
Sad face: These two faces mean sadness, disappointment or regret about something.
Glitter eyes: This icon is used when you have made a mistake and want to ask for forgiveness. However, you should not use it in serious situations.
Sad face, sweaty: Express fear and hurt.
Crying face: This emoji shows that the messager is hurt, sad.
Big crying face: Show that you are extremely sad, want to cry out loud right now.
Worry, angry emoticon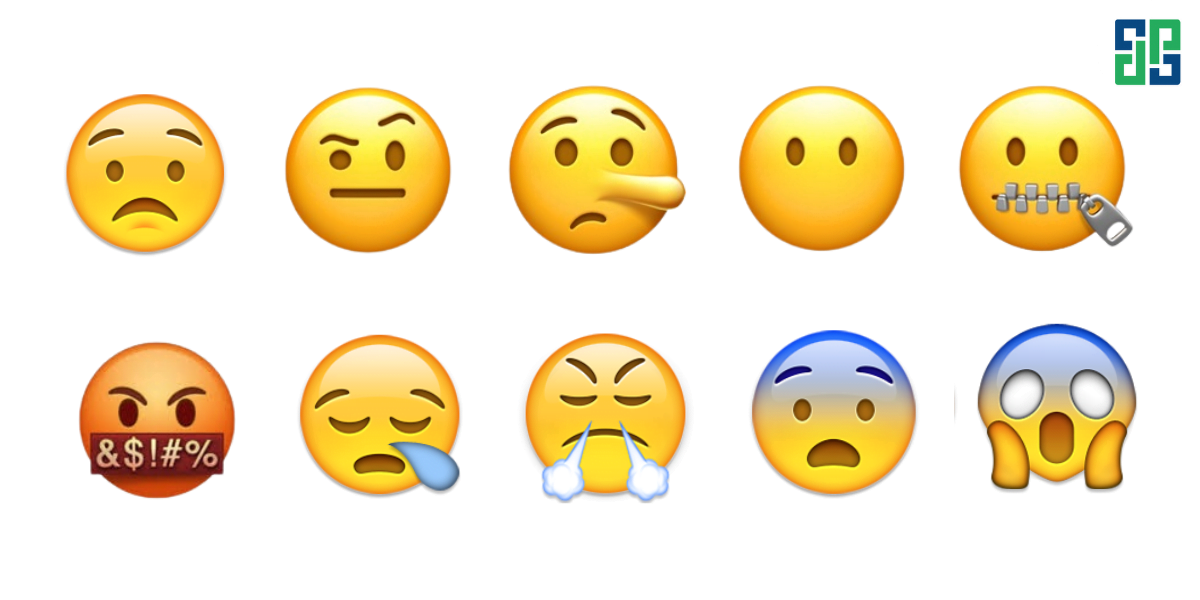 Concerned face: As the name suggests, it is used to express anxiety when you encounter something horrifying, disgusting, and fearful.
The skeptical side: This facebook icon shows skepticism or disapproval of what the other person says.
Long face: Use this icon to indicate that the other party is lying.
Mouthless face: This emoji is used instead of the thought of "being speechless", not knowing what else to say.
Face locked mouth: When you don't know how to respond to the other person or promise to keep a secret from others, this is the most suitable icon to use.
Swearing face: If you want to swear but don't want to be blunt and rude, use this icon.
Sleepy face: Show that you are very sleepy or feel tired, not feeling well.
Smoky face: This face shows anger, frustration.
Fear face: These three faces show three different levels of fear, increasing from left to right.
How to insert emoticons (icons) into Facebook, Messenger 
Insert an icon for a Facebook post 
Step 1: Open the Facebook app and click create new post.
Step 2: Click the smiley face icon in the lower right corner.
Step 3: Select the icon that matches what you want to convey.
Step 4: Click the post button.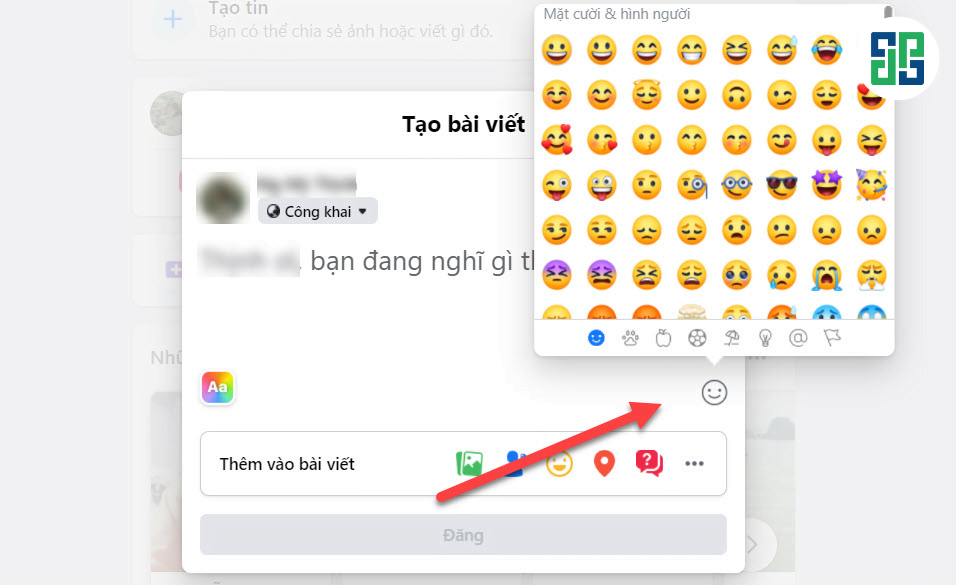 Insert icons into comments on Facebook 
Step 1: Open the Facebook app and click on the comment section of any post.
Step 2: At this point, on the comment box, a smiley icon will appear on the right. Click that icon.
Step 3: Choose your favorite icon.
Step 4: Click the arrow button or press Enter to post a comment.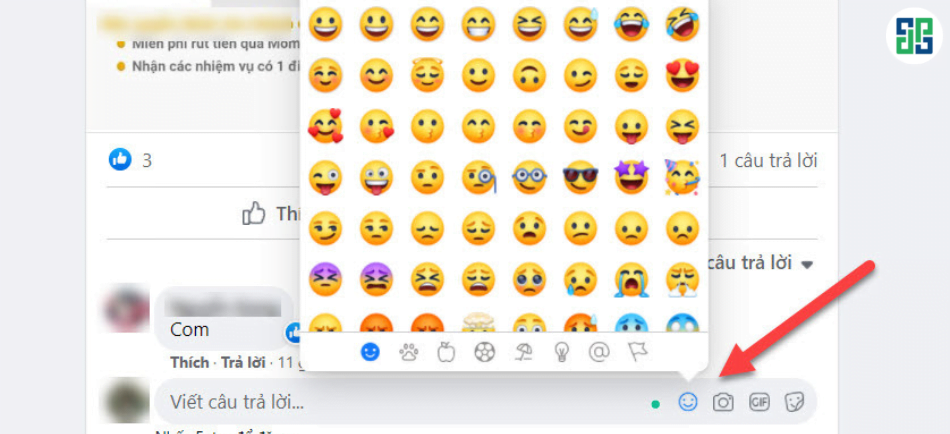 Insert icons into Messenger messages 
Step 1: Open the Messenger app and tap on the message with the person you want to send the icon to.
Step 2: Click the smiley icon on the right of the chat frame and select the icon.
Step 3: Click the submit button.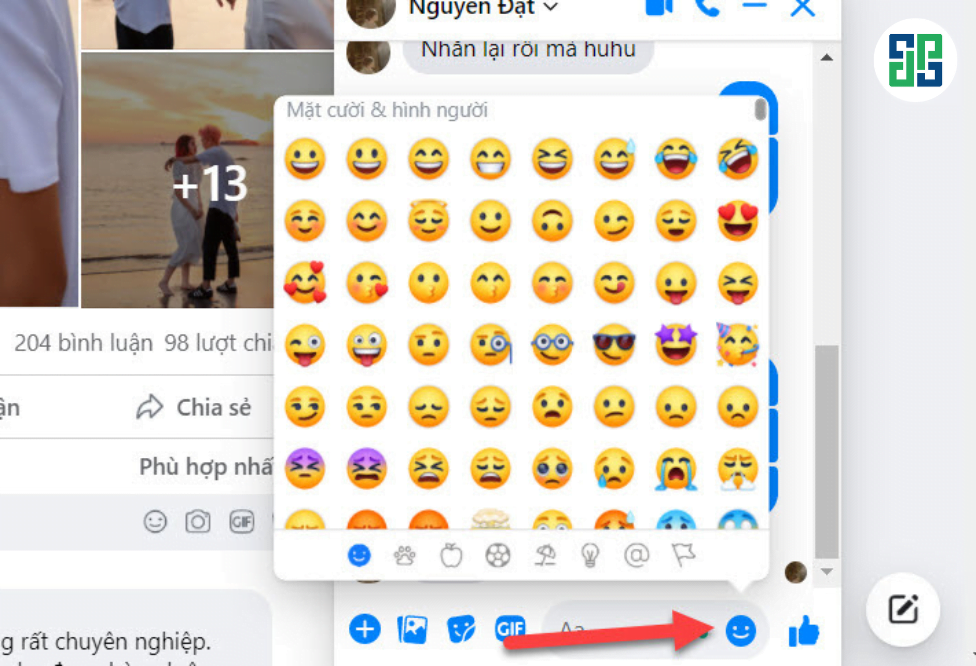 Why should you use emoticons Facebook, Messenger?
When texting, posting articles on Facebook, many people have the habit of adding icons to make the content more interesting and attractive. Besides, the FB icon has many other benefits such as:
Make posts and messages appear more eye-catching and attractive 

Emphasize important content

Match the articles

advertisement

On Facebook

Express your feelings in a clearer, more direct way

Create humor when commenting, texting with friends 
summary 
So DPS has shared with you the meaning of today's most popular emoticons and how to insert icons into Facebook, Messenger is extremely simple. We hope this information will help you know how to use the FB icon for the right purpose to make the conversation more interesting and attractive. Monitor DPS Stay up-to-date with more useful marketing information!