Today, when the business market is more competitive than ever, businesses have found online advertising methods to increase their competitiveness. At the same time, increasing the opportunity to convert and earn profits for businesses. In particular, landing page design is an effective measure to help businesses achieve these goals. Let's DPS Let's learn detailed information about landing pages with DPS as well as how to design beautiful and professional landing pages in this article!..
What is Landing Page?
Landing Page (also known as landing page) is an important component of a website. It is often used to promote a product or a business campaign.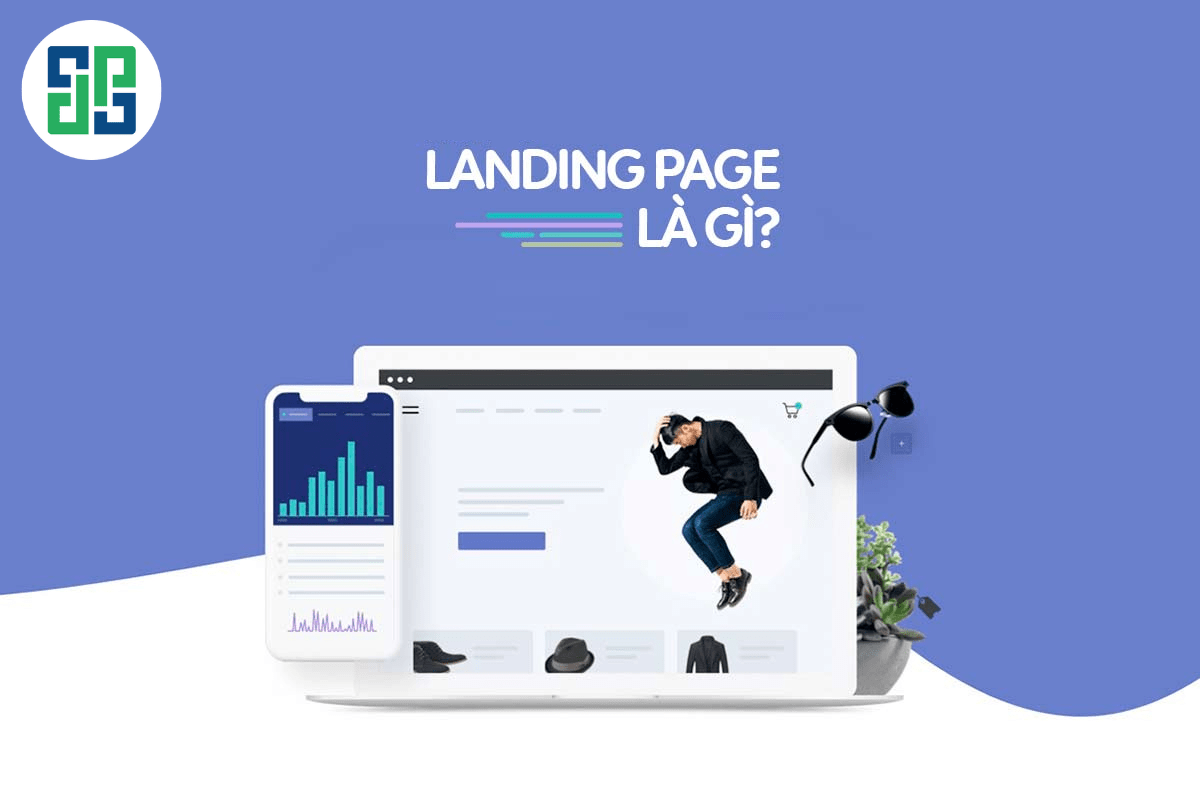 A landing page is usually designed with a beautiful interface; provide sufficient information and necessary functions for users; and comes with call-to-action buttons to urge viewers to take an action. For example, click button to order, fill in personal information to purchase...
Popular Types of Landing Pages 
To design a beautiful, highly effective Landing Page, businesses need to clearly define what the purpose of setting up a Landing Page is. From there, choose the right Landing Page format for you.
Here are some common types of landing pages: 
Sales Landing Page:

This form was created for the purpose of introducing products, so it is necessary to emphasize the characteristics and benefits of the product. Thus, new viewers easily visualize and make a decision whether to buy the product or not.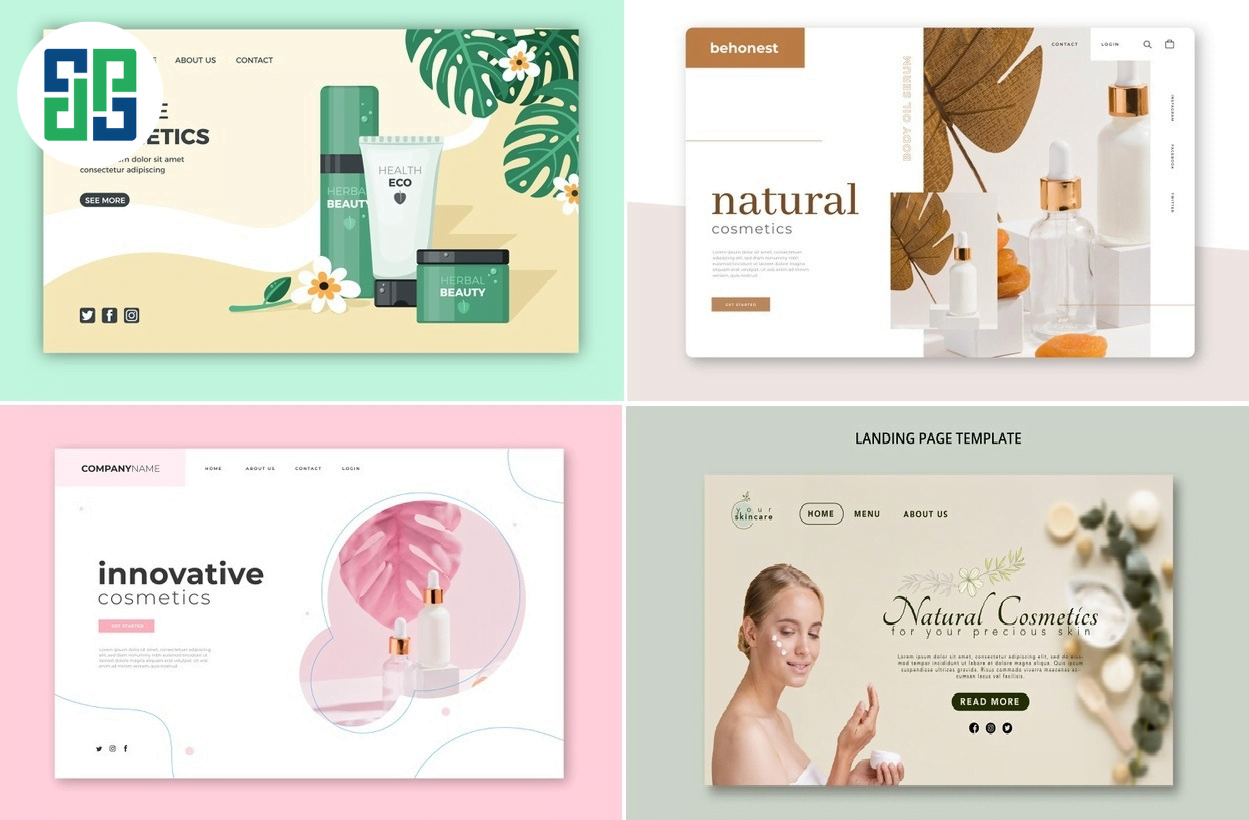 Landing Page collects information:

Often used for events, marketing campaigns for new products for customers to fill in registration information to book tickets or receive program incentives. 

Landing Page transitions:

This is the type of landing page often used after customers have registered or filled in information to make a purchase. This Landing Page is created for the purpose of saying thank you or upselling your products.
Formula to design beautiful Landing Page, increase conversion rate 
Refer to the CONVERTS formula to help increase the effective conversion rate on the landing page:
C = Call to Action = Call to Action Button: These are the things you want your customers to do on your landing page such as Buy Now, Sign Up Now, Contact Now, etc.

O = Offer = Offer benefits: In order for customers to do what they want, you need to show the benefits they will get. For example coupons, gifts; experience a certain service for free…

N = Narrow focus = Focus on minimalism: The simpler and clearer the Landing Page is, the better the customer's conversion rate.

V = Very Important Attributes = Highlighting the product or service: You must show customers the outstanding features of the product so that they feel the importance and make a purchase decision.

E = Effective Headline = Effective Headline: Smart, witty, curious titles will easily impress and attract customers.

R = Resolution-Savvy Layout = Standard size and layout: It is recommended to arrange the components so that they are scientific and minimalist. The important parts must be placed in an eye-catching position and highlighted so that the reader can easily see.

T = Tidy Visuals = Tidy Visuals: Use product related images; Avoid rambling to deliver the best content.

S = Social Proof = Use Feedback: Bring projects and customer reviews to your business to build trust.
Instructions for designing beautiful and professional Landing Pages with WordPress 
Steps to design a beautiful and professional landing page for sales, information collection, and professionalism using Beaver Builder:
Steps to install and activate Beaver Builder 
Step 1: First, click the Add New link on the Plugins menu. Once there, the Install Plugins page will appear and you can browse the plugins from the Dashboard.
Step 2: Search plugin suitable to install for wordpress
Enter the plugin keyword you want to find in the Search plugins text box. Or you can search for plugins by feature, popularity, favorite or recommended…
Step 3: Click on the More Details link below the plugin name 
When you click More Details, a window with information about the plugin will appear. Includes: feature description, version, author name and Install Now button…
Step 4: Click the Install Now button to install the plugin. Then, accessing the Installed Plugins page in the WordPress Dashboard will see a message that the plugin has been downloaded and installed successfully.
Step 5: After successful activation, on the screen will appear a link to activate the plugin or return to the plugin page. 
Step 6: Activate the plugin then click the Setting >> Beaver Builder link to configure the plugin settings.
Step 7: Click the Enter License button below the License tab to enter the license key.
So you have basically completed the steps to design a beautiful, professional landing page using wordpress.
Landing page design 
To create a landing page, click on the Pages page, then select Add New. Continue clicking the Page Attributes box on the right side of the screen, choose a page builder or full-width template then save to apply the changes. 
At this point, you have prepared all the steps to start creating your own landing page. Click Beaver Builder to launch the builder interface. Here will display the available page templates for you to easily create a landing page. You just need to click the + button in the upper right corner of the screen to switch to the templates tab and select the templates that are right for you.
Then, Beaver Builder will load it in the tab view window. Now, you can click to change the layout, text, images, background color or adjust the width of rows and columns… When you feel your landing page design is beautiful, according to your wishes. , click the Done button to save or publish your page.
So you have completed the entire process of designing a wordpress landing page for your website. Now, you can access to test, edit, add or remove elements on the landing page.
DPS – Specializes in receiving beautiful, quality Landing Page designs on request 
Why should you hire a DPS to design a Landing Page for your business?
DPS is a unit specializing in providing marketing servicesleading media in the country. With the service of designing sales landing pages, collecting information, etc., we will bring to you:
Landing Page with beautiful and impressive design:

Owning a team of young and creative designers, we will bring you the latest landing page templates, keeping up with market trends. At the same time, make sure to arrange a reasonable layout, optimize efficiency to bring the highest conversion rate.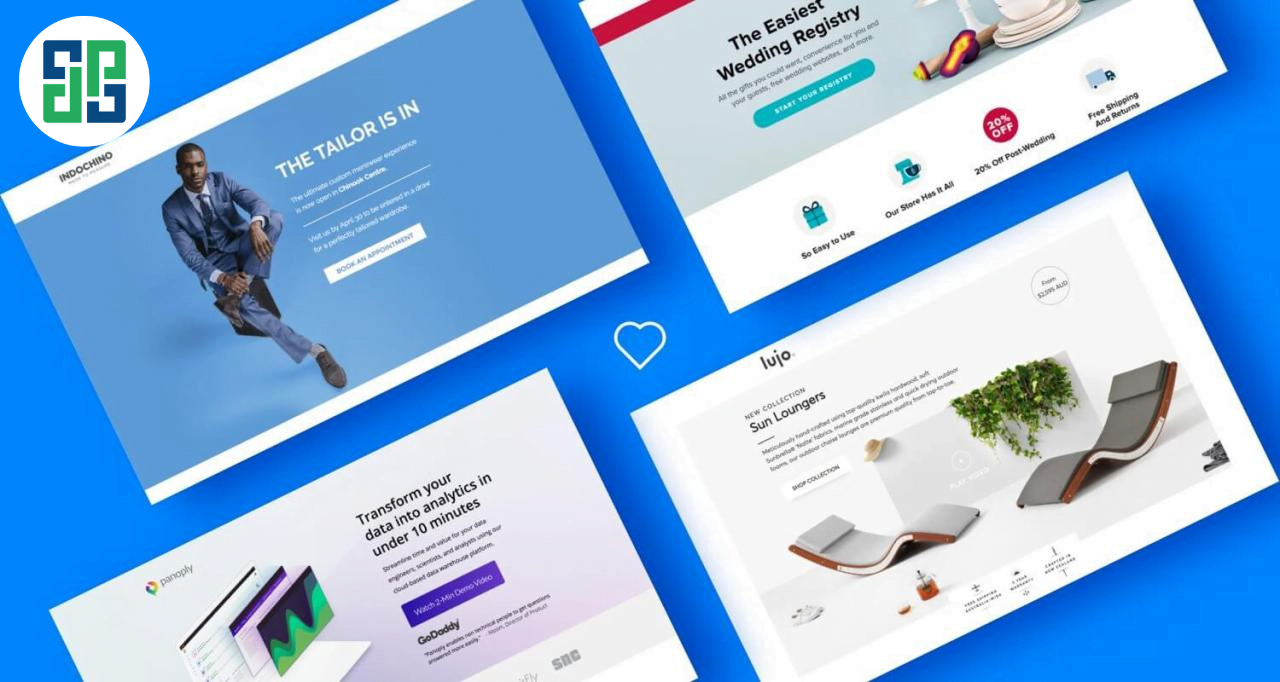 Ensure correct technique: DPS supports businesses from A - Z such as creating hosting, domain names, integrating modern plugins such as chatbox, popup, click-to-call, facebook ads, google...
Quick design:

It only takes 5-7 days, DPS was able to create the perfect landing template according to the requirements of the customer.

Full warranty:

After handing over the finished product, we also support customers with security, editing and updating according to the trend.

Reasonable price:

With a team of professional and enthusiastic staff, we are proud to be the unit that receives the best price on the market for landing page design.
Some beautiful and professional Landing Page designs that DPS has ever done 
DPS specializes in designing custom landing pages in many different fields such as beauty, health, education, etc. Our products always receive satisfaction and positive feedback from customers.
Take a look at some of the products that DPS Media has made: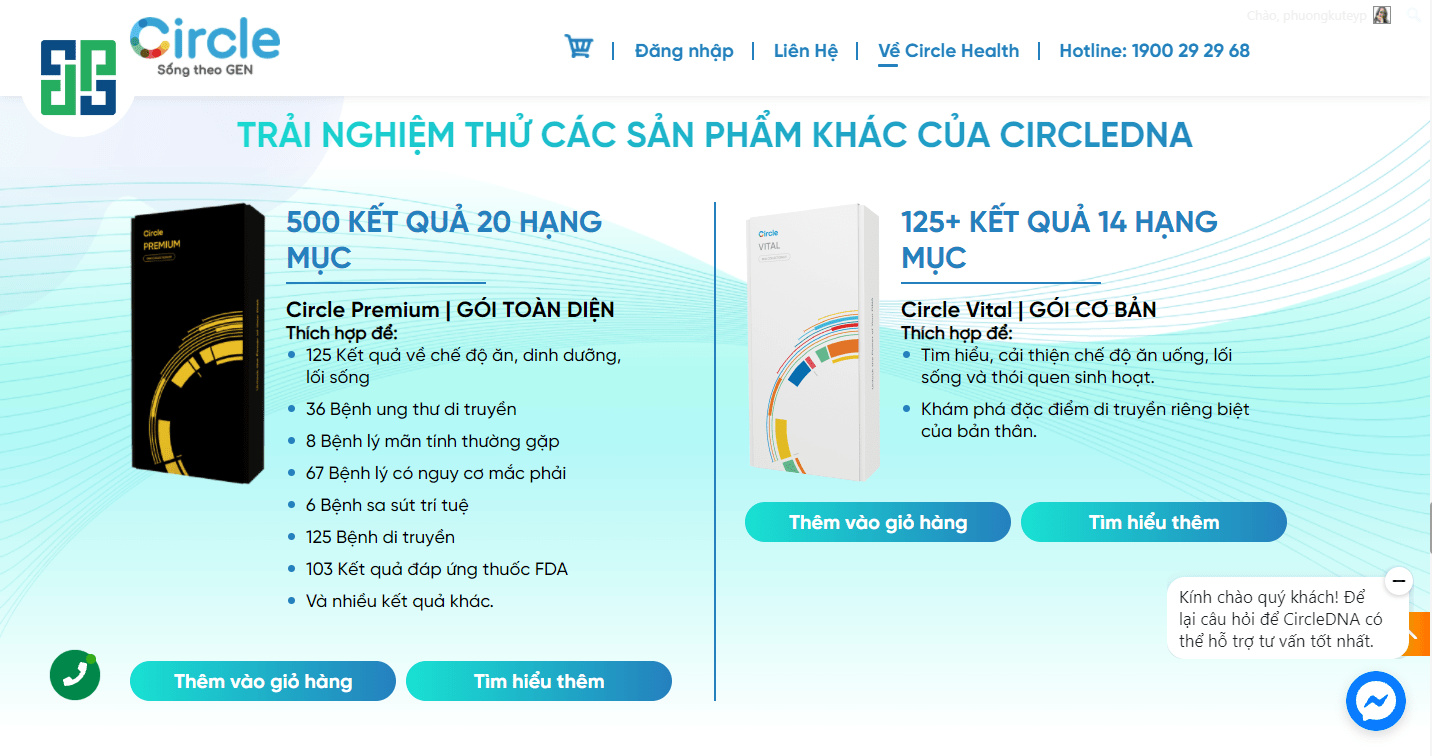 >>> View details: HERE
>>> View details: HERE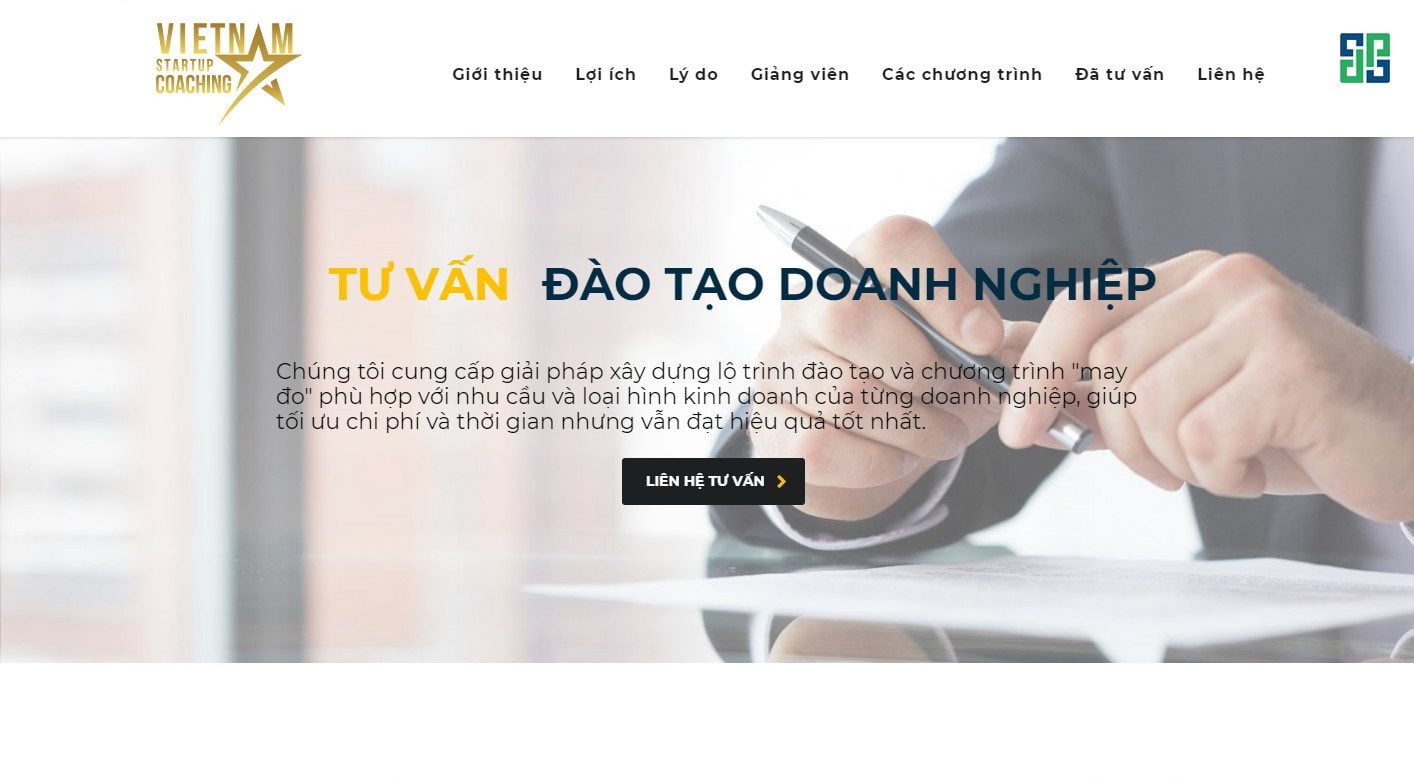 >>> View details: HERE 
summary
It can be seen that Landing Page is an extremely important part of online marketing and e-commerce today. If you want to enter this potential field then don't miss this great tool. Contact now for DPS to get samples Landing Page design beautiful, professional, bring "terrible" profits for businesses.