In the past few years, the social network Instagram has been considered the ideal place to store and share popular images. Not only that, with many beautiful food photography effects on Instagram, this is the "Hot - Hon - Hot" photo editing tool chosen by young people. In this article, DPS will give you 9 great tips to use your phone to create beautiful and extremely unique Instagram food photos. We invite you to watch!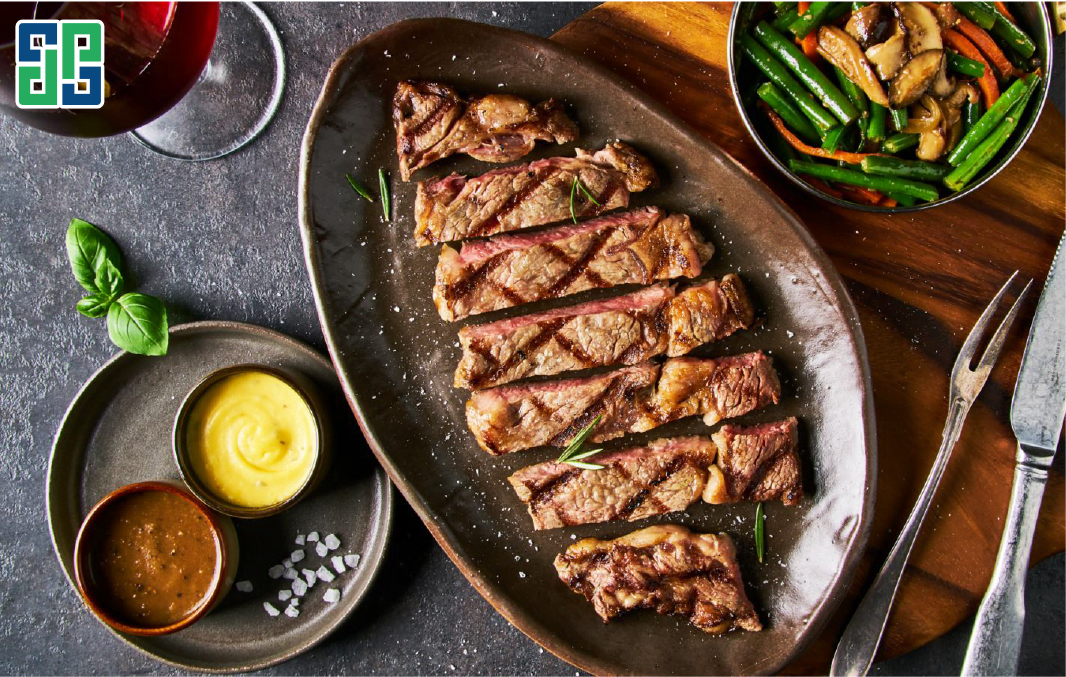 9 great tips to create beautiful Instagram food photos
Flexible shooting angle
To create an Instagram store of beautiful and impressive food photos, changing the shooting angles continuously is also a good way. Not keeping the familiar "traditional" decor will help your food photos become more attractive and fresh.
You know, no matter how much you love food; Then "eating the same food all the time is also boring" is inevitable. Likewise, you shouldn't let your "diners" just "eat the same thing all the time". Be flexible by varying shooting angles; Think of many creative ways to make the picture more impressive.
Fix the phone before using instagram to take pictures of food
First, to prevent the image from being shaken, out of focus; No matter how much effort you put into composing or aligning your subject, you need to make sure to keep your phone steady.
You can use a tripod, an indispensable tool of professional NAGs when taking photos, which allows you to choose more camera angles and avoid hand fatigue when shooting for a long time.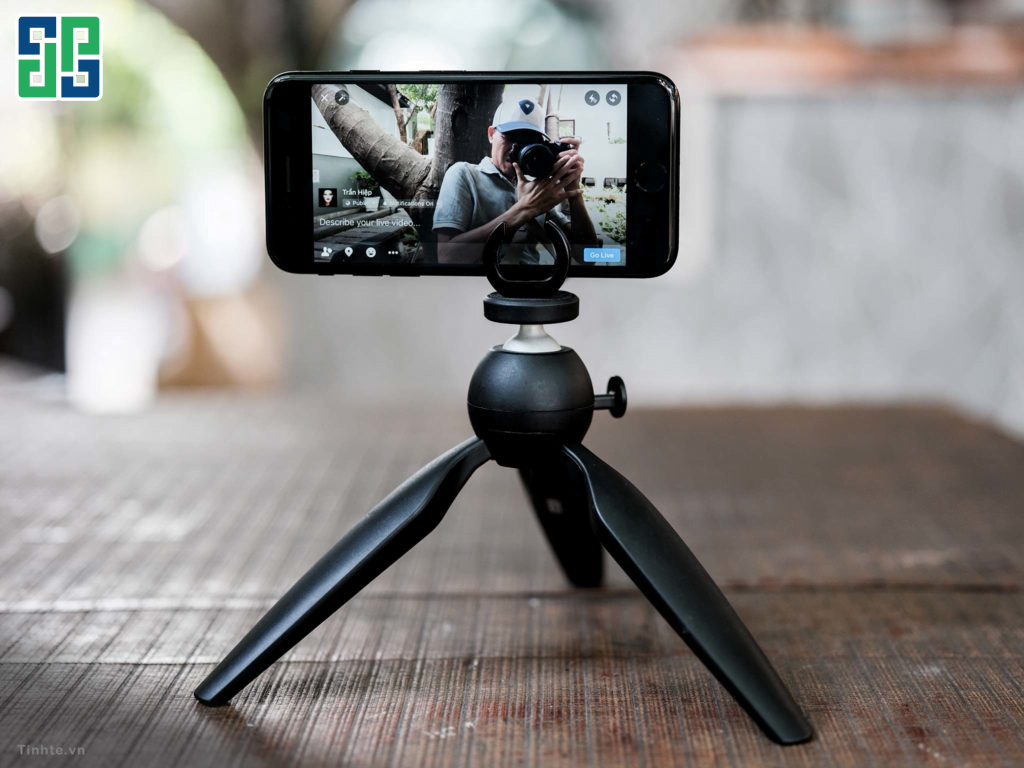 Focus on the subject
As mentioned above, even if you have a "miracle" in preparing the background, the layout; then all efforts become "pointless" if you do not highlight the subject you are trying to show.
A good tip for you is to touch a point on the touch screen to get the best focus – focus all the attention on the food.
Pay attention to the foreground and background
Foreground (foreground) and background (background) are also one of the important factors that create a unique photo. When arranging the foreground and background for taking beautiful Instagram photos of food, you should pay attention to observe; do not let the petty and redundant elements appear in the frame. Notice that the center of the photo is still the food – the main subject that you need to highlight.
The method of taking advantage of impressive backgrounds such as walls, fabrics with eye-catching patterns and textures is a good tip that you can take advantage of when taking food photos on Instagram. If you are a person who values color and panorama elements, you should not miss these available "backgrounds".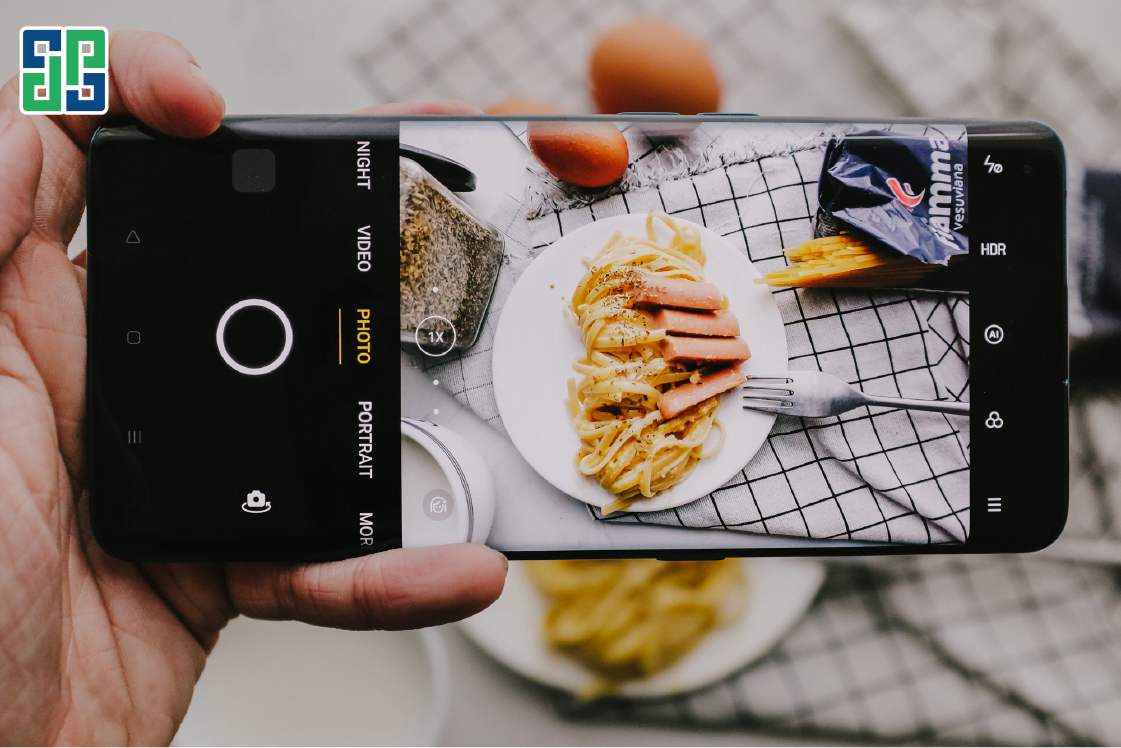 Create a sense of life with the presence of people in the photo
Instagram beautiful food photos will be more attractive and lively; if there is an appearance from the human factor. When using a phone to take pictures of food; You can completely create a story from the character in the picture.
Even mundane moments like preparing to cut a cake; sprinkle more salt, spices into the dish, etc. There are also "quite" shooting angles you can exploit to form new ideas.
It's not just a photo with a static element – the food; but also the presence from the dynamic element - human. You can ask for support from friends with a "deep acting" level; help you produce impressive photos.
Note, the human element here is not necessarily just taking pictures of the whole or their presence; just take a picture of a part of the body such as the hand, the chin; enough for viewers to visualize and imagine.
Shooting from the top
One of the great tips that DPS wants to share with you; To create a beautiful Instagram food photo is to take photos from the top down. Thus, the dish will appear on the flat surface; is a way to help you see the whole; and at the same time emphasize the shape, color and layout of the dish.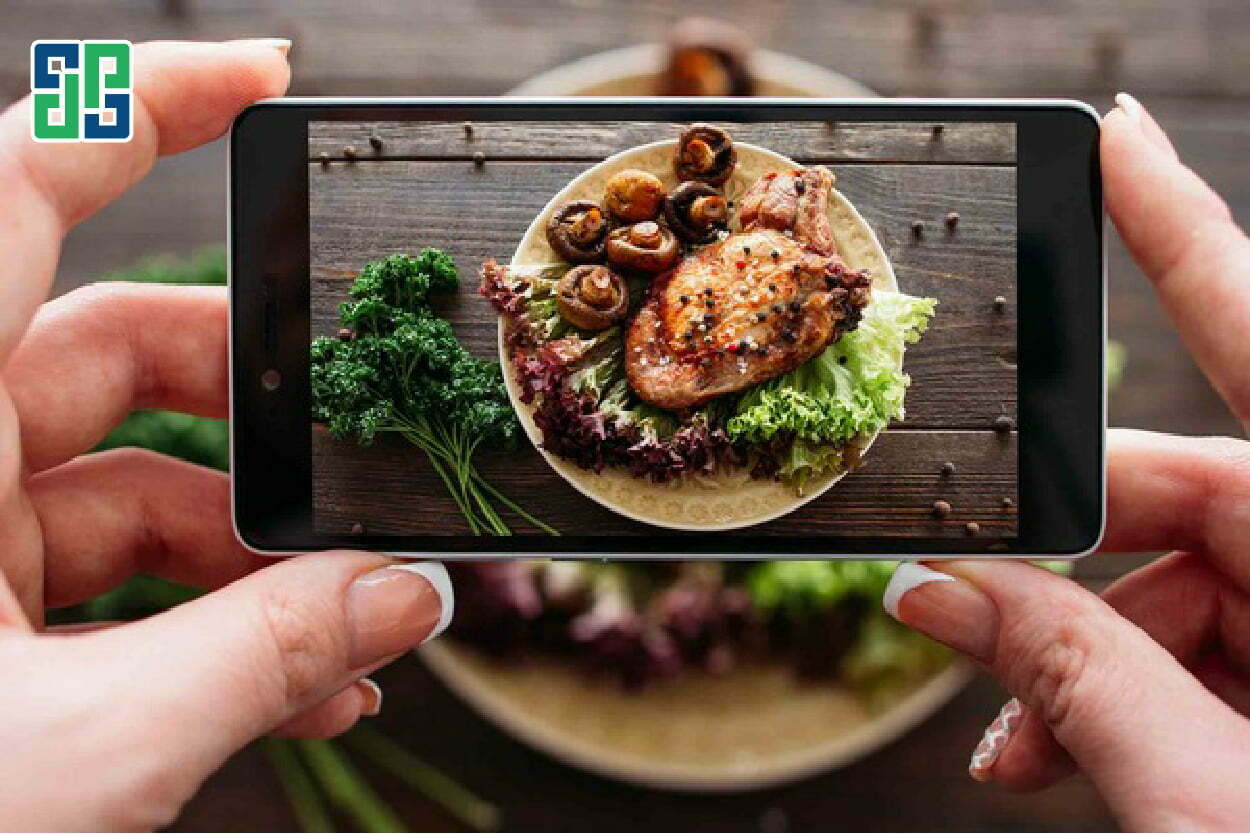 Use beautiful food photography effects on instagram
Instagram is known as a social networking site that converges the most "top" filters today. You can unleash your creativity on instagram with a series of interesting filters. Portrait photography has a beauty filter; and instagram photos posting beautiful and delicious food; Then don't miss the beautiful food photography effects on Instagram.
If you still don't know, DPS will suggest you Top 3 unique Filters (effects) that you can apply to create beautiful, shimmering food instagram photos.
Food Lover by meri.grant
This filter is used to take Instagram photos of beautiful food that are extremely "stable". You will see the color effect is poetic and fanciful. incorporate more sparkling light effects; This is the "great duo" that you should not miss. This effect is often used to photograph food for romantic dinners. Looking at the picture, you will want to save it to your computer immediately and forever. Filter created by 's instagram account @meri.grant.
Ice Cream by kamnoyy
This is a classic style instagram food photography effect. This filter is suitable for photographing foods such as cakes, or ice cream. Although it has quite basic nuances, it is still sophisticated and elegant. Filter is owned by Thai instagram account @kamnoyy, suitable for young people with gentle style.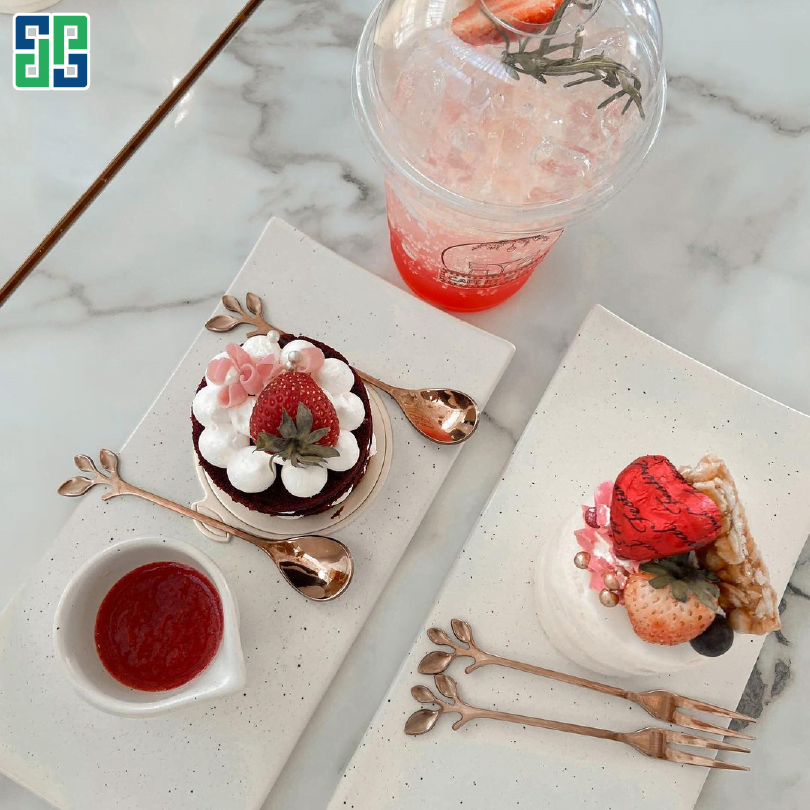 Food LUT by shaneesayhi
Let me tell you, this filter effect filter even if you apply it to record video; or taking Instagram photos of beautiful food are also shimmering, "so much and so on". If you want a bit more bold and fresh food color; Then this is the perfect choice for you.
With this filter, you should choose dishes with lots of green vegetables, fruits, and red meat; or hot pot dishes, grilled; Guaranteed to produce eye-catching food photography instagram photos. This is the effect created by instagram owner with account @shaneesayhi.
Overall, these effects will help improve your food photos on Instagram. In fact, though, when photographing food; you should not overdo the filter because it can backfire; makes the food lose its freshness and attractiveness. Make sure the dish retains its true color; Avoid "excessive variation" and should only be edited in moderation.
Align your food photo Instagram with grid mode on your phone
If you are just starting to learn how to take photos of food on Instagram and do not have much experience in arranging a reasonable layout; you can use the grid mode available on your phone to help you align objects.
Learn Photography Tips from Food Instagram Accounts
In addition, you can easily learn how to take beautiful Intagram food photos online, which is also a useful way if you don't know where to start.
Ending
Hopefully the above helpful tips will help you learn tips on how to take beautiful instagram food photos on your phone; to create unique "one-of-a-kind" photos; as artistic as the hot Instagrams that you often follow.
Besides learning good tips, using effects to take beautiful food photos on instagram, you can learn more about construction services, develop instagram channel DPS personal. We specialize in providing services to increase followers, increase likes, run ads to help you Build an Instragram channel "splendid" for themselves. Contact Hotline 0946.81.33.11 for the best advice and quote!