To have an effective Marketing campaign, you need to have an overall online marketing solution plan. You need to make a detailed overall marketing strategy plan (Plan). This will help you have a better overview of the direction and development of the business. At the same time, it is also possible to determine when to implement each specific task.
Overall Marketing Plan?
Before starting to learn about the definition (Plan) of the overall Marketing plan, let's first understand the concept of Marketing. According to Philip Kotler: Marketing is a form of human activity aimed at satisfying needs and wants through exchange.
This is an extremely essential activity in the business process of an enterprise and is also an important factor that any business needs to pay attention to and maximize to survive. long term in the market.
The overall online marketing plan (Plan Marketing) is a detailed and meticulous plan. Which includes all activities of the overall Marketing solution that are clearly planned. Help people accomplish business goals within a predetermined time frame (month/quarter/year).
The overall marketing strategy can be considered as part of the overall business plan. A marketing plan also provides ways for you to measure your performance. Without a specific overall marketing solution, you will not really know if the campaign is really successful or not.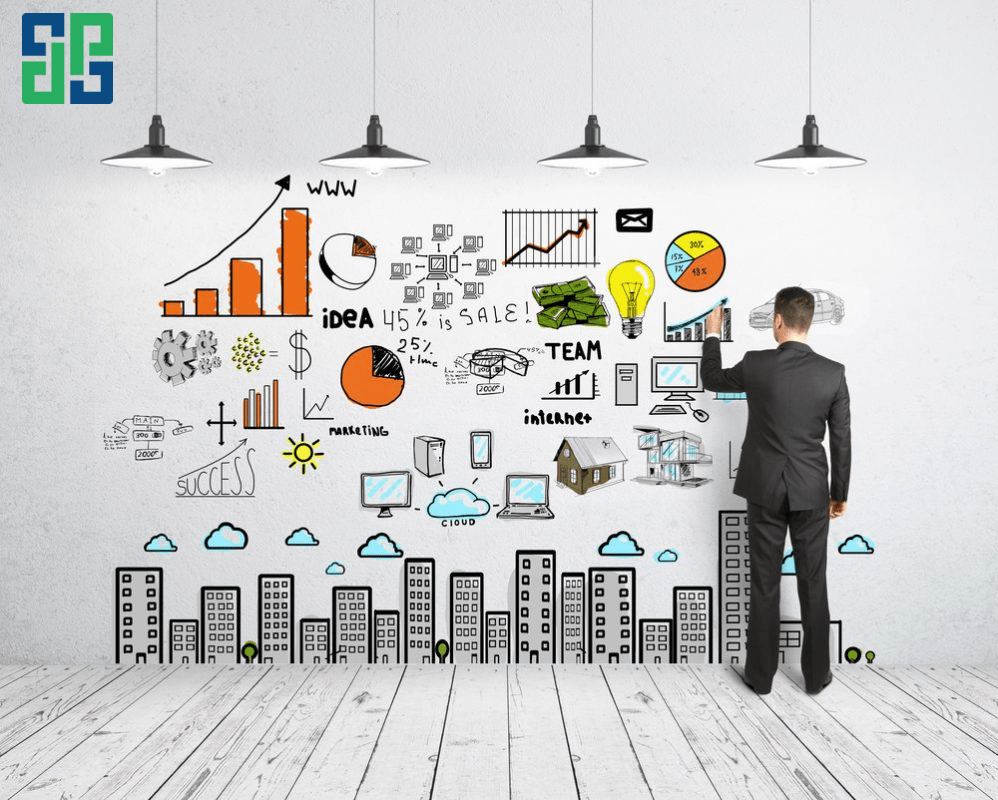 Why Use a Marketing Master Plan?
A master marketing plan helps you clearly understand your goals and where you will direct your business in the future. Help strengthen your strategy to become more perfect.
Identify the potential target markets of the business. And understand how your product or service meets their needs
Clearly identify your competitors and what your target customers think about their strengths and weaknesses
Position your own brand, products and services. Let the market see your business goals better or different than your competitors
Set specific, measurable goals and timeframes for your marketing activities
Help your business map out a good overall Marketing strategy. Help reach your target audience. Include the messages, channels, and tools you'll be using.
Help everyone in the company act in the same direction of marketing efforts.
A Guide To Defining An Overall Marketing Plan
The goals to achieve the overall Marketing Plan (Plan) are:
Almost every campaign has a specific and clear goal. The overall marketing strategy and solution is the guide for businesses to develop in the right direction with a specific and detailed roadmap. You need to plan the goals that the business needs to achieve.
Control and calculate Marketing budget
Any product or service needs marketing. To go the long way, you don't need a huge budget. But you need to optimize the budget in each ad campaign.
Each marketing campaign is at a different time. The right overall marketing solutions have their own meaning. You have calculated, how much money you have invested for advertising, how much your budget will be left. This will greatly determine the success of your Marketing campaign.
Research and analyze market strategy, competitors
Before making an overall online marketing plan. Your business needs to analyze itself clearly. You need to know where you are in the market.
Moreover, it is necessary to know clearly who the competitors include? What is their current situation, what products are they dominating the market in?
When starting to start advertising. Surely many businesses have missed the most important step, which is the overall analysis of competitors. Thorough analysis before making a Master Marketing Plan helps businesses understand the business, the market, and the product properly. Understanding the opportunities and challenges will then set the right direction. Create a plan in the most accurate way.
List of businesses in the same field of business
Who are your direct competitors?
What Marketing Campaigns Are Your Competitors Using?
Detailed analysis of the results of campaigns carried out by competitors
After we have fully assessed and reviewed the activities our competitors have done in the market, we need to:
Determine your position along with your opponent.
Determine the right strategy and direction to overcome the opponent.
Find out the cause of your opponent's mistakes/weaknesses to avoid or exploit.
Find out its unique direction compared to competitors, dominate the market according to users' emotions.
The more detailed you learn about your competitors, the less risky your overall marketing plan will be. Therefore, you must list as much detail about your competitors as possible.
Online Marketing Planning and Overall Marketing Plan
Determine the purpose of the overall Online Marketing plan
You need to define, position you will: Do what? Do for whom? What needs are satisfied? And why do people use it? To answer this question more specifically, the competitiveness compared to competitors will be higher on the overall marketing strategy.
Effective overall marketing solution tools:
SEO – A cheap, sustainable Marketing tool
Advertisement Google Ads – the most effective sales tool in online advertising
Google display network (GDN) ads – Banner ads with more than 1000 linked Google websites
Advertisement Youtube (trueview, video buffer, masthead, youtube banner)
Facebook Ads
Advertising Email marketing
Advertisement Zalo, Cup Cup-
Advertising forum seeding
CPD banner ads…
Advertising thanks to KOL
Accordingly, you also need to clearly and accurately define all the criteria that need to be clearly shown in your Marketing plan such as: Expenses, capital budget spent by week/month/year?
Time to run ads for each phase / for the whole campaign? Results to be achieved? And what are the possible risks? How to overcome those risks?…
Which advertising method should be chosen based on the form of your product. To make sure that the advertising channel is effective, you should test each type with a small budget. From there, giving clear analytical data, giving an advertising form suitable for business products.
Deploy items and track progress according to the plan
At this stage, you build on the approved plan. Let's start by assigning specific tasks to each specific object. You need to pay attention to the work progress for each content.
Please assign tasks clearly and do not forget to closely monitor each object. The purpose at this early stage is to find the development direction and handle the arising problems, creating a specific process.
Measure results and evaluate
Marketing Online has the advantage of helping you to accurately measure metrics, thereby making comments about the overall marketing strategy. Based on those data, you can easily adjust the overall Online Marketing Plan to optimize the effectiveness of the campaign.
Track your sales, leads, visitors to your websites, impressive percentage of sales.
Clearly identify which marketing strategies are bringing in the most customers and which are bringing in the fewest.
Measure return on investment per marketing activity.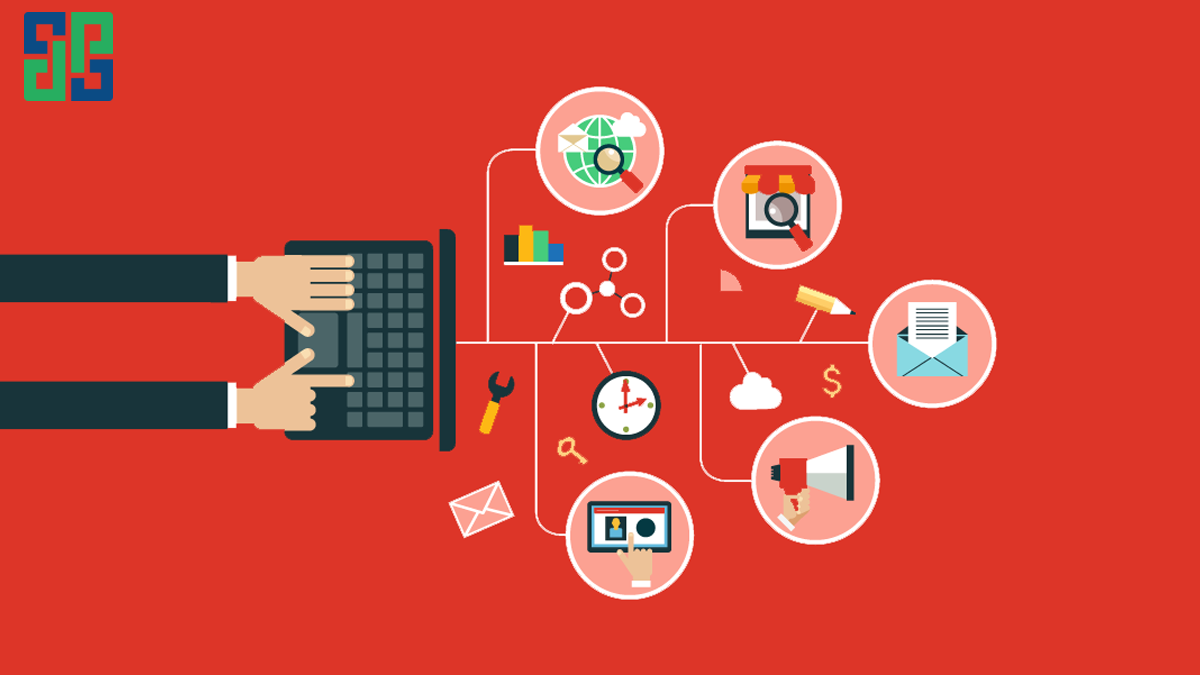 Dịch Vụ Marketing Tổng Thể Của DPS Media
If you are facing difficulties and problems in developing the overall marketing plan of your business. Why not come to DPS right away.
With its mission as one of the young media companies but with the principle: "Marketing with all your heart". DPS will bring you a thorough and best Marketing plan. Help your business reach your target customers effectively.
We provide design services, building Website, Fanpage. Overall SEO Website. Manage Fanpage…
Coming to DPS, as long as you want, we can create "innovations" in Marketing for your business. Help businesses change their colors and grow stronger with unique campaigns.
DPS Website Design Services – Total Marketing With Web Seo Tools
No1 Secure VPS Service | Uptime 99.99%
VPS has high configuration with high stability & security
Easy to use even without IT knowledge
Stable speed, 32Gbit bandwidth, strong synchronization infrastructure
24/7 System Technical Support
VPS SSD uses Intel Enterprise SSD 100% technology and supports anti-DdoS master marketing plan.
Marketing Management Tools
The management interface is designed with the most simple and intuitive style for users
When designing a sales website at DPS, you will receive a full package of advice from choosing a domain to consulting on designing sales web interfaces and other professional management functions, development and promotion strategies. websites and find customer sources.
Besides, you can also participate in the process of monitoring the completion of the website design, adding comments in each stage of the design to ensure a perfect product. Your website will be designed with an extremely beautiful interface, easy to use and design SEO standard website but also fast page loading speed.
Choosing a unit Sales website design Good not only creates a professional sales website, affirms the brand for business people and businesses, but also is a great support in promoting products and services to increase sales. Let DPS accompany you in sales.