Shopee banner size; Shopee cover photo size; Shoppe product image sizes, … This is definitely an issue that anyone who wants to offer an item on this marketplace should be concerned about. Subject to regulations and characteristics of Shopee; Each part will have its own size. Using a reasonable size will get you a Shoppe stall is the most neat and attractive. So the banner size on Shopee; Shopee sale banner size; What is the size of the cover photo, …? Let's find out with DPS MEDIA right away!
Is the Shopee banner sale the only photo you need?
Before going into find out information about the size of photos on Shopee; We should know that when selling on Shopee, what types of photos need to be designed. This research will help you know that when you want to have a complete Shopee store; What kind of photos do you need to invest and prepare? And DPS will help you list in the most specific way right here!
Profile photo and cover photo on Shopee
These two types of photos are extremely necessary photos. When customers walk into your store, they will immediately see the photo. For your avatar, you can leave the shop's logo. And if there is no logo, you can use featured product images; Do the same for the cover image.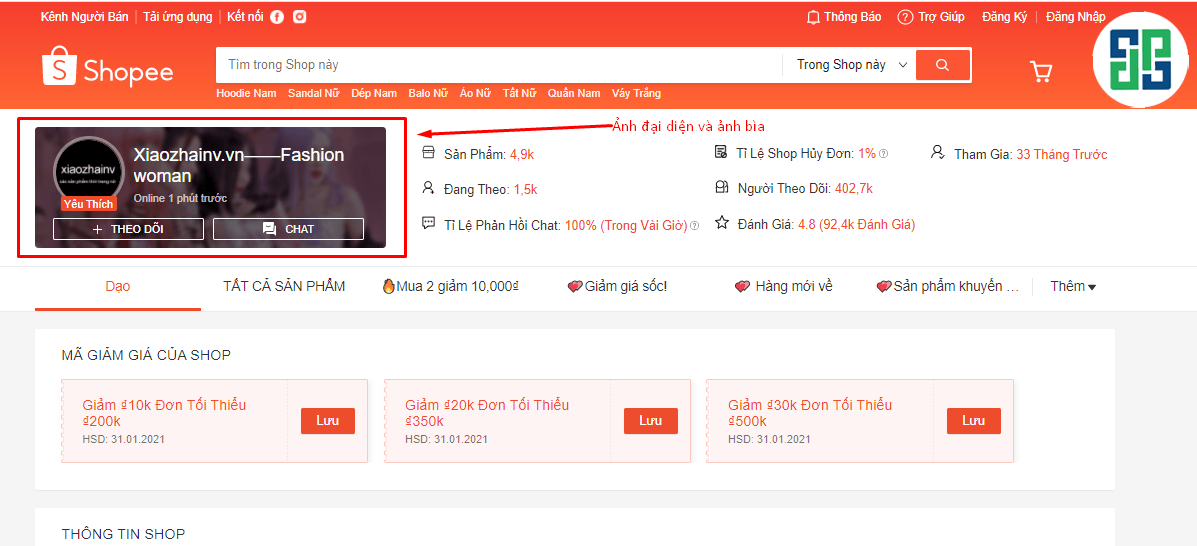 Description photo (also known as photo)
Shopee banner sale)
This image will be the photo you need to include to describe your shop's promotions; eg buy 1 get 1 free; offer discount codes; freeship program, etc. Can be the introductory photos of the shop.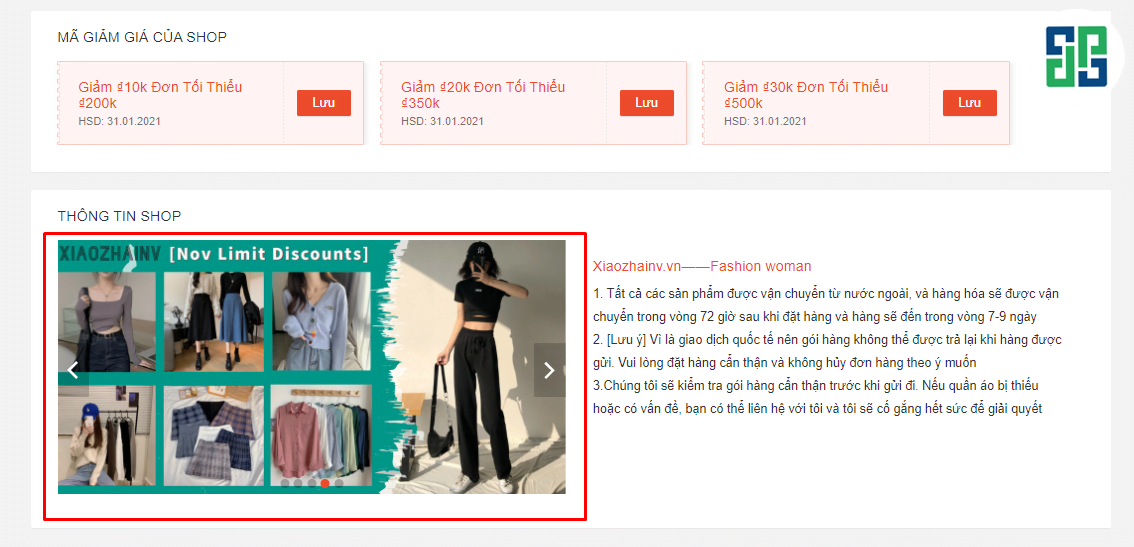 Photos of your shop's products on Shopee
Outside Shopee banner sale, cover photo, product photo is also very important. Photos of products posted are used to display when potential customers want to search for products on Shopee's search bar. This type of photo will be the deciding factor that potential customers make the decision to enter your booth or not.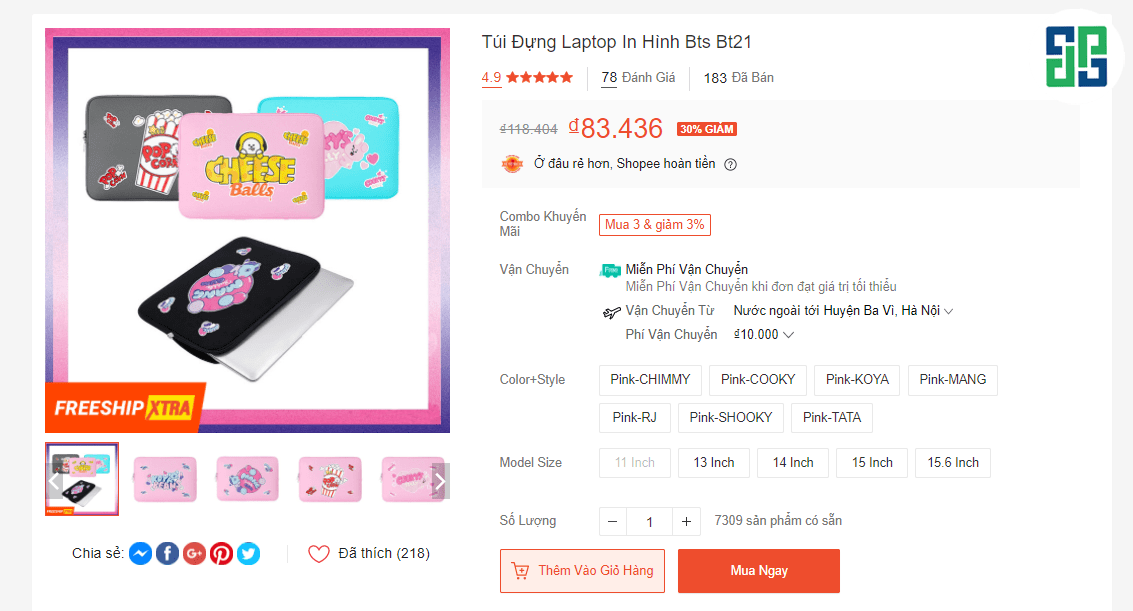 Photos to sort out the products
When your products have a lot of different attributes; such as color, size, design, etc., then this type of photo will help customers to choose more easily. Specifically, when choosing a product, customers will be able to know exactly which product they choose. This will also help the customer experience when coming to your store is very good. Therefore, they will tend to return to buy again the next time.
One suggestion for sales shops to increase their professionalism is to invest in making a product catalog banner for their shop. This makes it easier for customers to visualize the store's product categories and also makes the booth much more beautiful.
Size
Shopee sale banner and other photos standard 2021
Each type of photo will have its own standard size that you need to adhere to.
Size of avatar
A profile photo of a complete Shopee store will help customers easily identify your shop's brand. For booths that are companies or brands, please leave your logo name; And for individual booths, please leave the image of the product.
The standard Shopee profile picture size is the square size (1:1); length and width are  (900pixel x 900pixel, 1200pixel x 1200pixel, 2048pixel x 2048pixel).
Shopee cover photo size
Shopee cover photo will help display when customers proceed to visit your store link. At now; As for Shopee's cover photo size, you can Feel free to choose the size of the photo. Specifically, this cover photo will be somewhat blurred compared to your profile picture.
You can include some brief information; The purpose is for customers to just glance at one turn to be able to identify what the shop is doing; and what information do you want to provide.

Shopee sale banner image size (description image)
In addition to the avatar and cover photo, the size of the image described on Shopee is also something you need to pay attention to. This is the part that shows up very clearly every time a customer walks into your store; especially before they proceed to scroll down to the products section.
A fully descriptive banner image will often contain specific content; eg promotions; discount programs; freeship program; hot product images; instruct customers to use discount codes, ..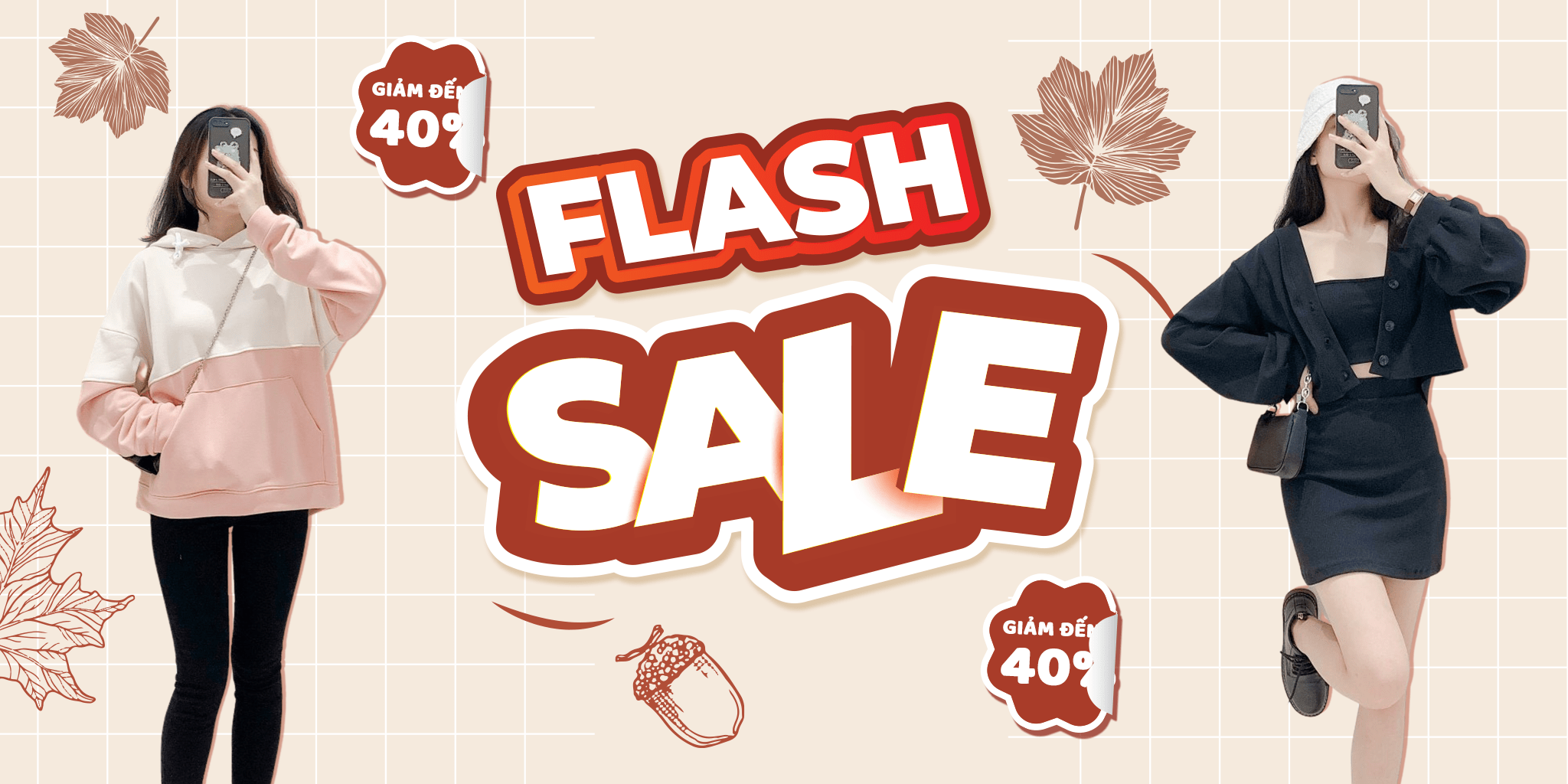 The size of the Shopee sale banner is correct To be 1200 pixels by 600 pixels. Usually for this photo, how should you design it to best fit the shop's programs. You can also use the tool Canva Design to save design rental costs. This tool is completely free. They also have suggested photo frames so that you can easily create a beautiful photo.
Here is a video tutorial to use Canva that you can refer to!
Product photo size on Shopee
Shopee will allow you to update up to 9 product photos for each product; including the avatar part. Product photos will show up when customers search for your product on shopee. The size of the minimum Shopee product photo will be (900 pixels by 900 pixels; 1200 pixels x 1200 pixels) with a resolution of 72dpi.
Requirements for product images on Shopee
For product photos, there must be at least one actual image of the product; and this photo must be taken by the seller himself. In this image, the product needs to take up at least 40% of the photo's area. Your images should include your shop's personal branding; for example, attach an identification logo (if any), shop name, etc. Prioritize using product photos with a white background to create an eye-catching feeling, you can feel free to tag prices whenever Shopee has a sale.
Product photos on Shopee are extremely important. They can help influence the purchasing decisions of potential customers. The more beautiful the image is invested, the more attractive it will be, making buyers more attractive; compared to you just providing a normal photo.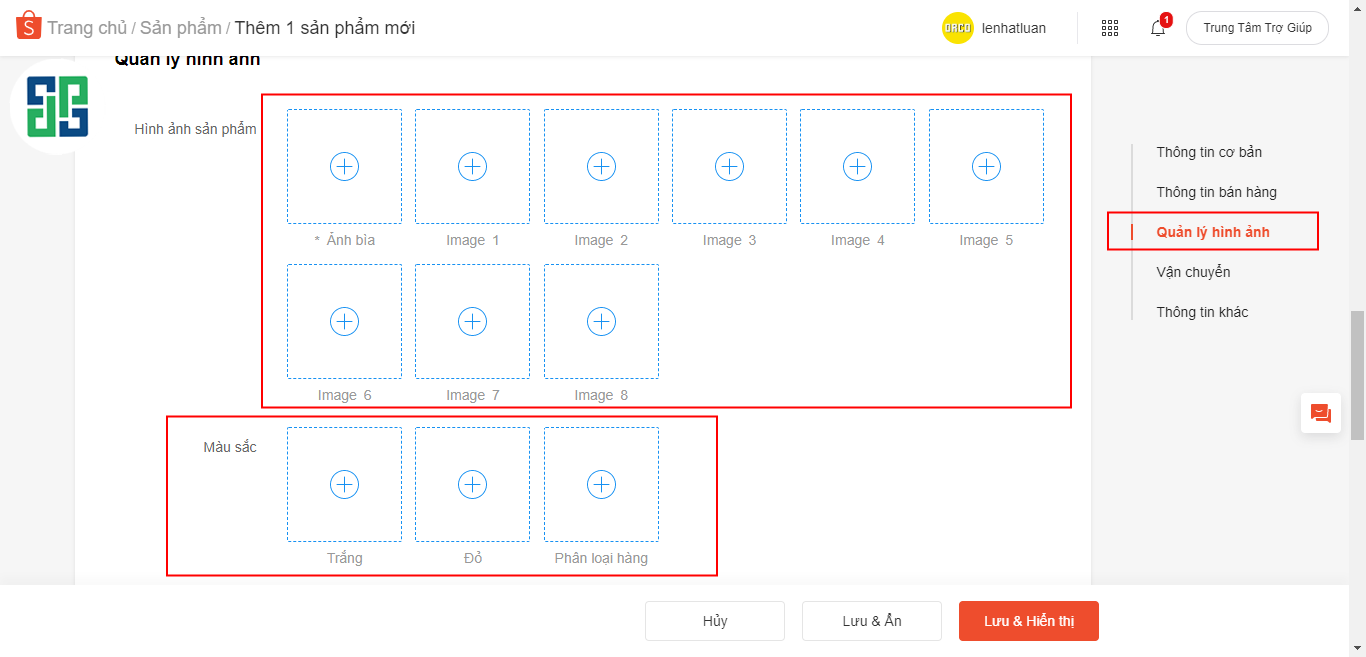 Here is the information about Shopee sale banner size; Shopee cover photo size, … which you can refer to as well as apply; especially applied immediately when selling products on the Shopee marketplace. And if you are looking for the most impressive Shopee store to attract customers; Don't hesitate to contact DPS MEDIA today for the earliest advice!