For sellers on e-commerce platforms, it is very important to synchronize on many floors because we should not waste time rebuilding from scratch while it is completely possible to learn the synchronization. . The following article, DPS Communication will provide detailed instructions on how to quickly copy products from shopee to lazada, tiki. 
How to copy products from Shopee to Tiki 
Currently, Tiki has a feature to help copy the products of sellers doing business in other e-commerce platforms (currently only applicable to Shopee). The feature helps to get products a lot faster than normal posting, which saves a lot of time to invest in other activities.
Step 1: At the Seller Center, click on the Product item => select Copy product => Add to copy product => select From Shopee.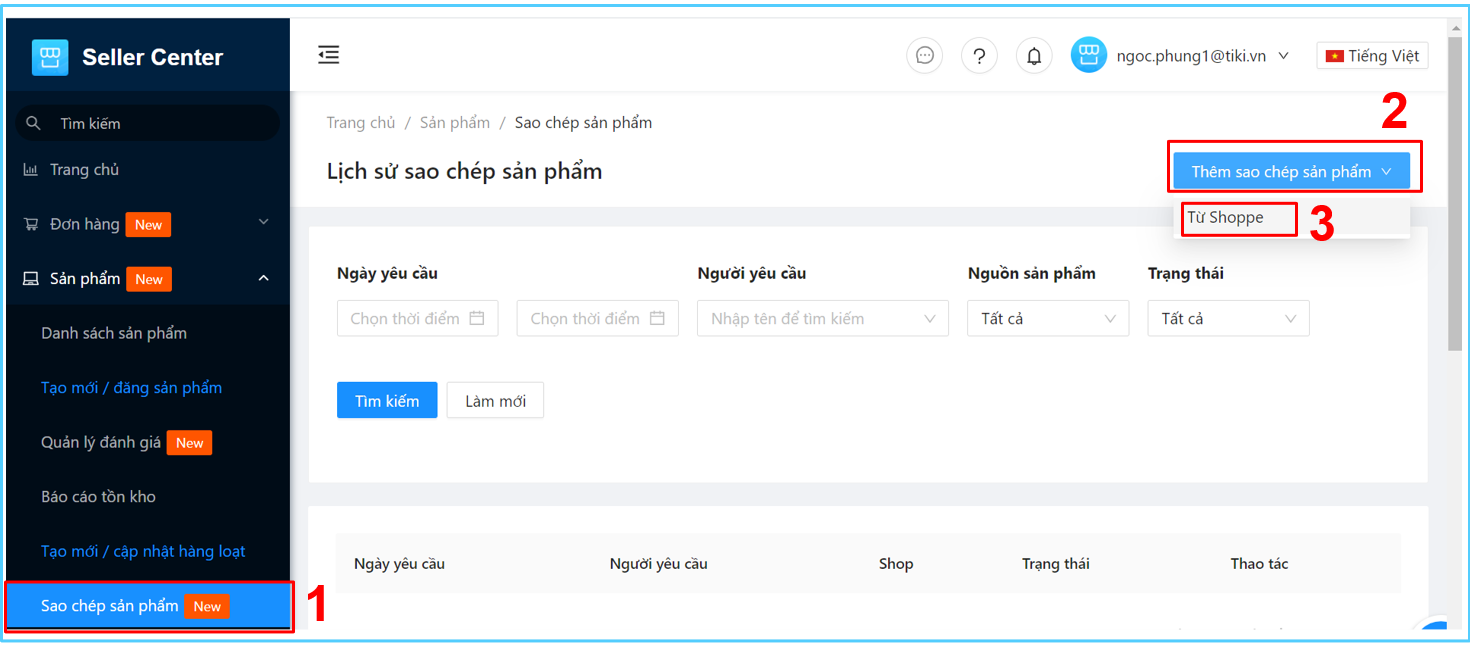 Step 2: You enter your store link on Shopee and click to get the list of products.

The system will display the results as shown below, click continue.
Step 3: Select the products you want to copy.
You can choose to deselect all products, or deselect each product simply by the signs (+) / ( – )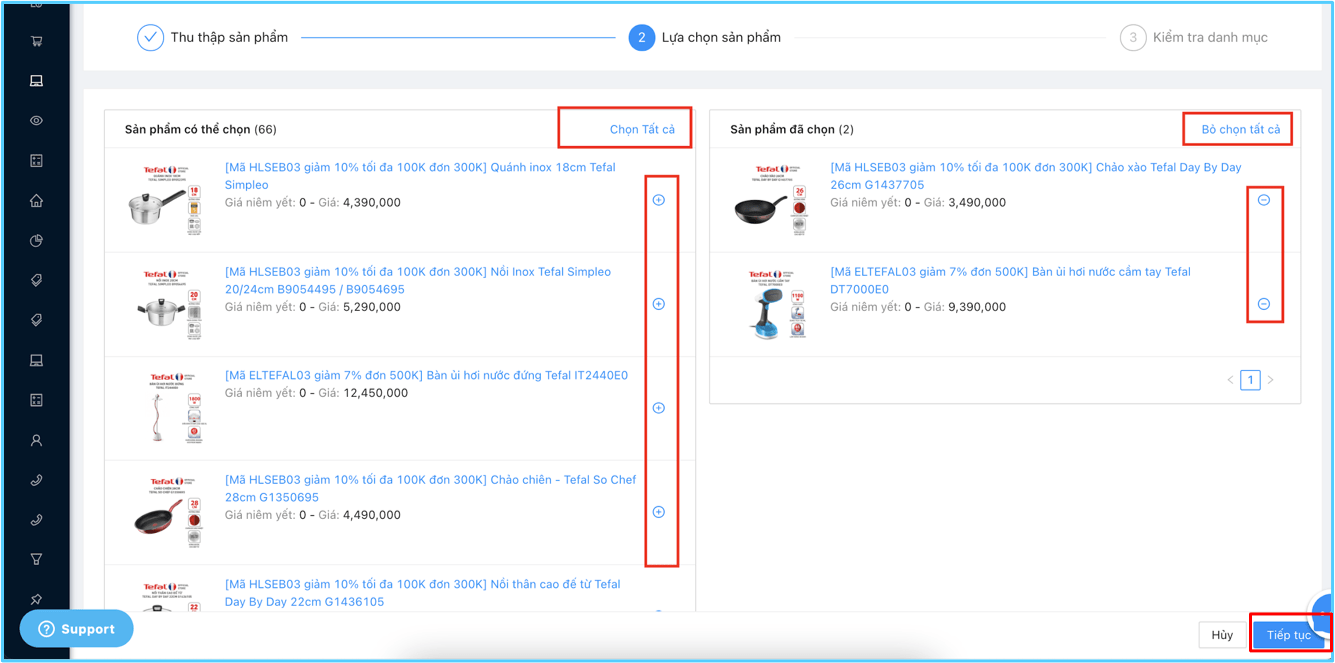 Step 4: Conduct a directory check
In the Category column, check the products with the warning mark ⚠️ ❗ and choose the correct category again.
Note: You don't have to click the Confirm Catalog button.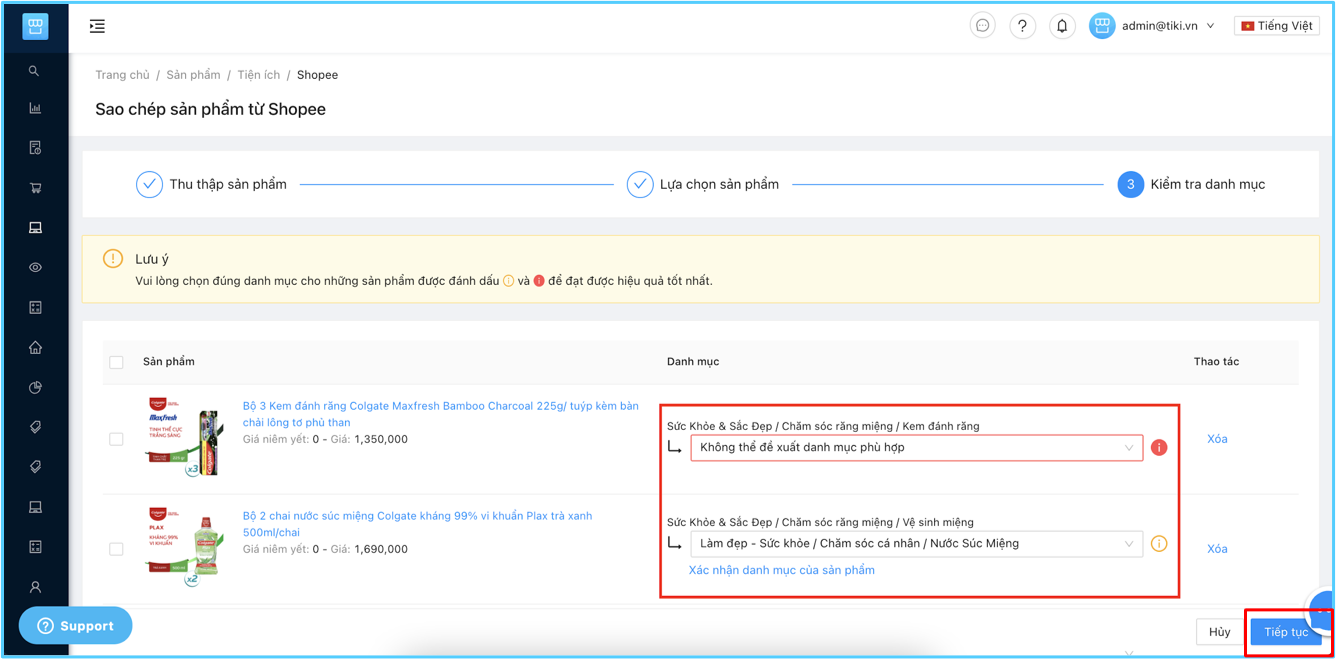 You can select products for Bulk Delete, or you can update your catalog in bulk and tap Continue.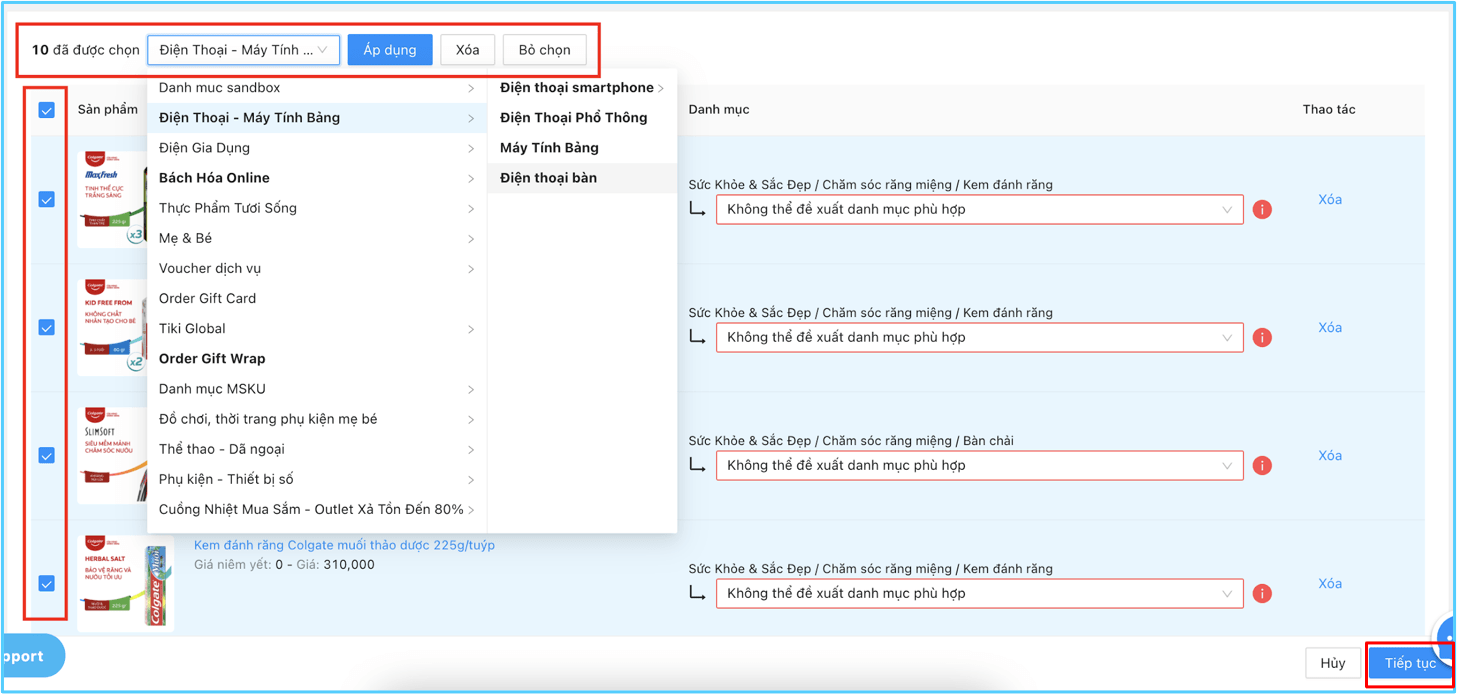 The screen displays now that the request has been received, click Finish to be able to return to the screen of the Product Copy History to track the results.
Step 5: Once the process of you copying the product has been completed, you go to Products and select Product List select Recommend to browse.
Find the products in the New tab that you want and then click view product details.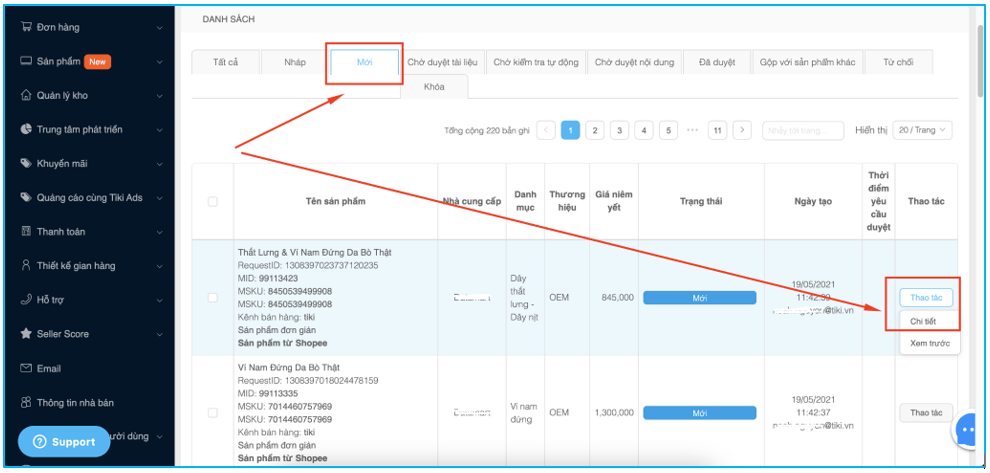 Check and update the product information you need and then click Request approval.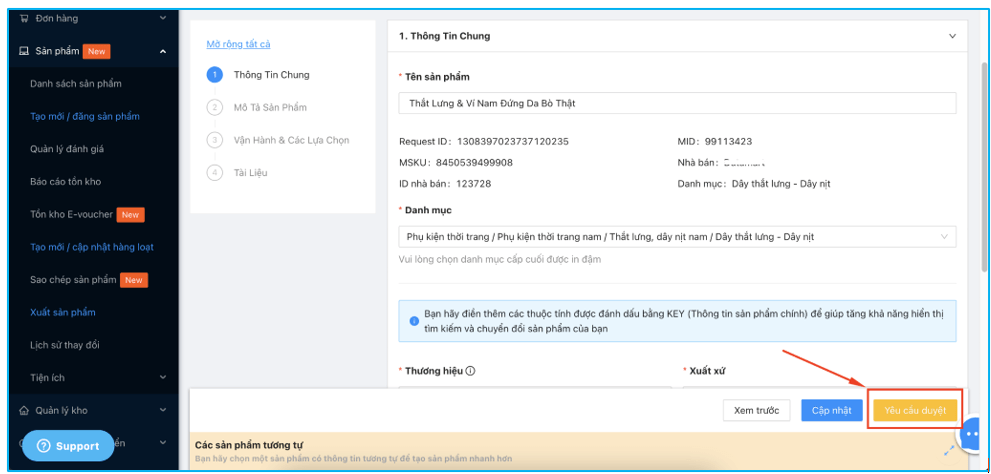 Or you can also check the information of all products by clicking Select & Request to browse the products you have selected.

Step 6: When the status of the product that has been requested to be approved changes, you will now receive an email with a notification from the Seller Center system.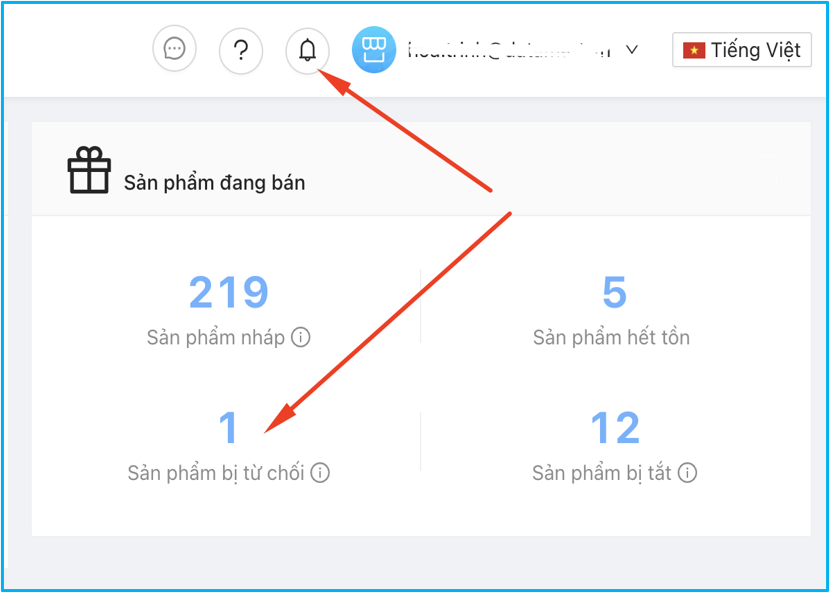 Approved products will be on the Approved tab. Otherwise, products with missing or incorrect information will be in the Rejection tab.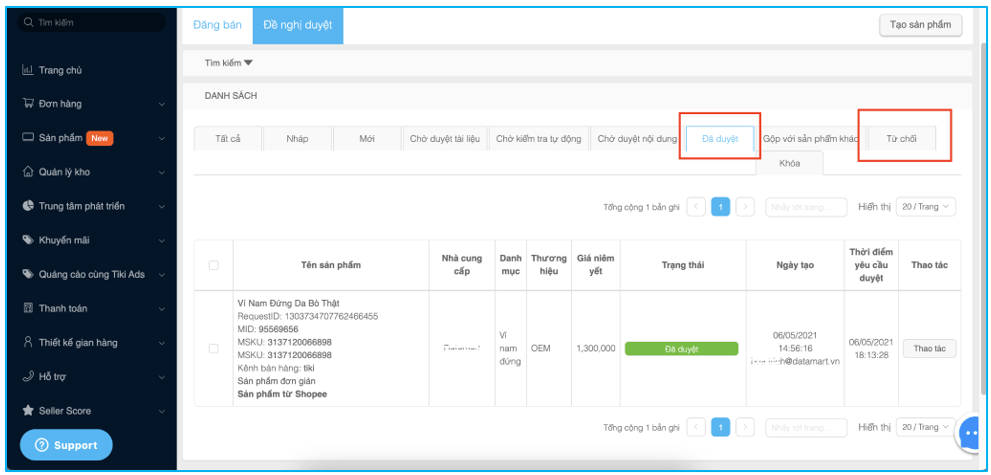 Approved products will be in the Product List. You can check inventory information, adjust product status such as On/Off ready for business.
For products that have been rejected, you need to click to see the reason for the rejection, update according to the instructions and can click to request approval one more time.
How to copy products from Shopee to Lazada 
Currently, Lazada is not direct to users copy products from shopee to lazada directly. You will need to use external shopee product copy tools to do this. 
For example, some outstanding software to copy shopee products such as: Bom.to, ship Xanh, autoshopee….These tools you also need to learn how to use. You can go to the website or youtube to watch the tutorial directly.
The software that copies shopee products often hinders users because of strict or strict usage. If you are not tech-savvy, it will be difficult to use.
Therefore, DPS Communication is here to help you copy products from shopee to lazada, tiki quickly in just 1 note. Saves you a lot of time. In addition, we always enthusiastically support any time customers need and also have a number of other services such as SEO shopee, increase views… Contact us now for specific advice!