ChatGPT is a chatbot with natural language processing capabilities trained by OpenAI. It can help you answer questions on topics ranging from history to science, technology, entertainment and more. If used intelligently, it can completely replace the daily work of an SEO staff. Specifically for the work of building SEO keyword sets, previously you only knew of tools like Google Keyword Planner, SEMrush, Ahrefs, Keyword Tool, Ubersuggest, ....
Marketers need to spend a small amount of money to use the above tools. From 2023, with only a chatGPT tool that costs only 1 bowl of pho, you can completely create keyword groups according to each desired topic. Don't believe it, see how chatGPT does it with DPS MEDIA!
Example 1: You are having a headache in finding keywords for the topic Digital Marketing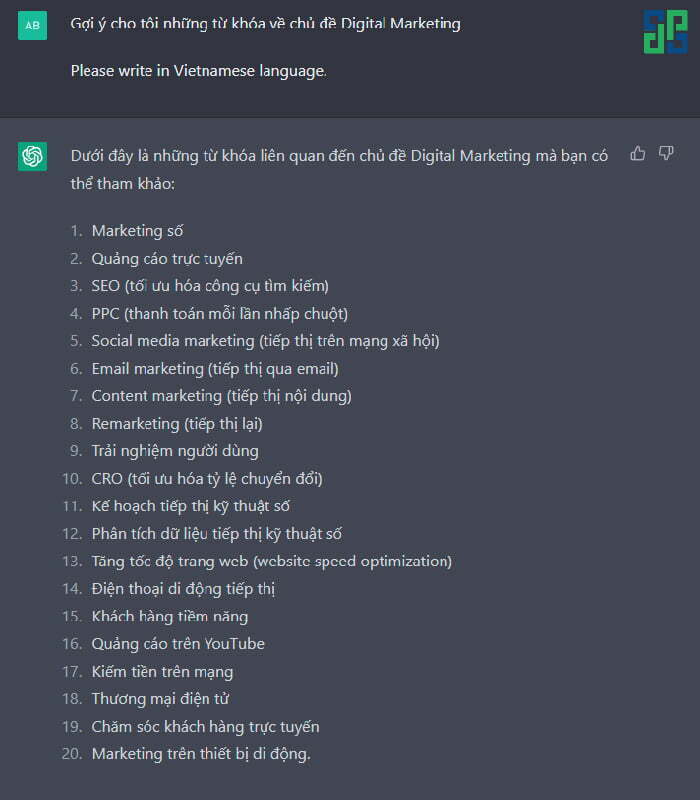 Example 2: After having a list of keywords, you can dig deeper into each topic, here DPS MEDIA will ask more about keywords for SEO topics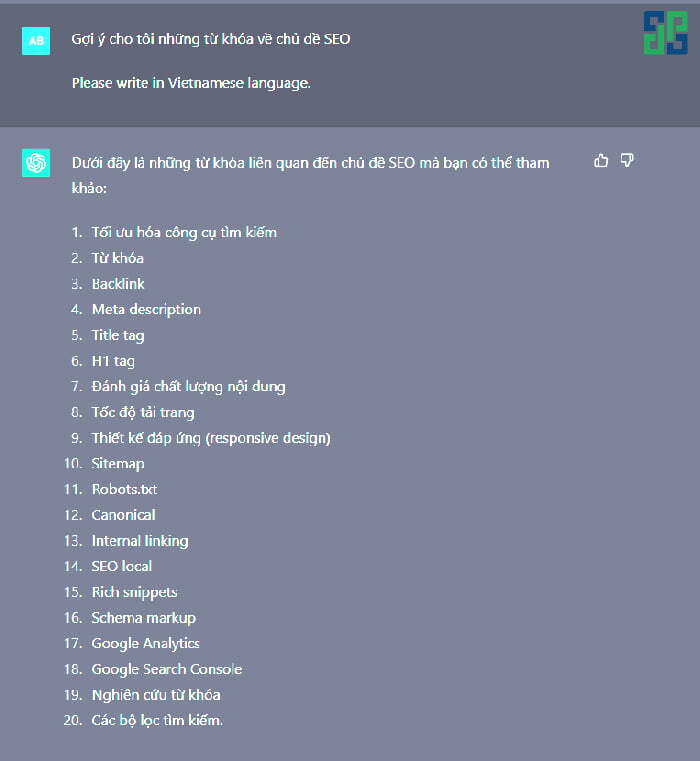 Example 3: You want to find keywords for a sales website?
Example 4: You need examples of related keywords
These are 4 of the many ways you can use chatGPT to find the right keywords for your website, product or service. Experience chatGPT in your own way, contact DPS MEDIA to book buy a chatGPT account you! Besides, don't forget the ChatGPT topic of SEO application is still updated regularly, stay tuned Truyenthongdps.com so as not to miss the latest information!