"Run 21km, swimming 1.9 km and cycling 90km – U is dirty, do one of 3 piece't know what I do yet you don't say all 3. This will only professional athletes or divine time, how do you do this?" That is exactly the thought of the Van before joining the Ironman. Or rather, Van've programmed myself as a person too...normal, self-despised his ability and fear everything. Ironman is 1 the experience inner mature great of Van. So So did that how? You have to do is like So not? The answer is So, then surely you are also. The break limit ourselves with Van, okay!
What you get after participating in Ironman?
This certainly is the question of many people when participating in Ironman. Private Van, after this contest has been so much:
Break limit yourself – explore the internal forces, the potential of yourself
Completing an Ironman is a big achievement for myself So. Van has overcome the limits and challenges of yourself, demonstrate patience, determination and mental strength.
This creates a sense of pride and strong self-belief in the Van and also tell from here, there's something grew stronger in the Van and helps Van get the power to achieve more success in his life.
Health and fitness
The process of training and competitions Ironman has helped So improve health and fitness markedly. So have to train and develop the endurance, muscle strength and endurance of the body.
This brings great benefits for health and sense of confidence about his own body.
Anniversary and memorable experience
Join an Ironman is a memorable experience in my life. So now have memories and memorable story about the journey, the emotions and the difficulty was overcome. This is the memories and the experience unforgettable.
Expanding social networks in the community WIT
Join Ironman has allowed the Van to meet and connect with people who have the same passion, burning desire to be a breakout limit myself. So have the opportunity to exchange experience and build social network with many people in various industry sectors.
Connect with the community
Ironman often get the interest and support from the community. Van felt the encouragement and praise from people around because of the achievements and efforts of you. This creates a feeling of strong connection with the people around Van's.
What you need to prepare when participating in Ironman?
Exam Ironman – it's hard to easy – easy but difficult
Difficulty here is that you need to prepare thoroughly about health, diet, nutrition, time management.... And over again in the course of the race takes place, you need to closely manage the mind if not you will be very easy to give up. Such as when participating in running the car under the scorching sun of Da Nang with 40 degrees. Van've seen people around gradually remove the. This make up in the Van an intense struggle between whether to continue the contest or stop here is to be. But also because of the determination to himself should So have our efforts to complete the run his bike.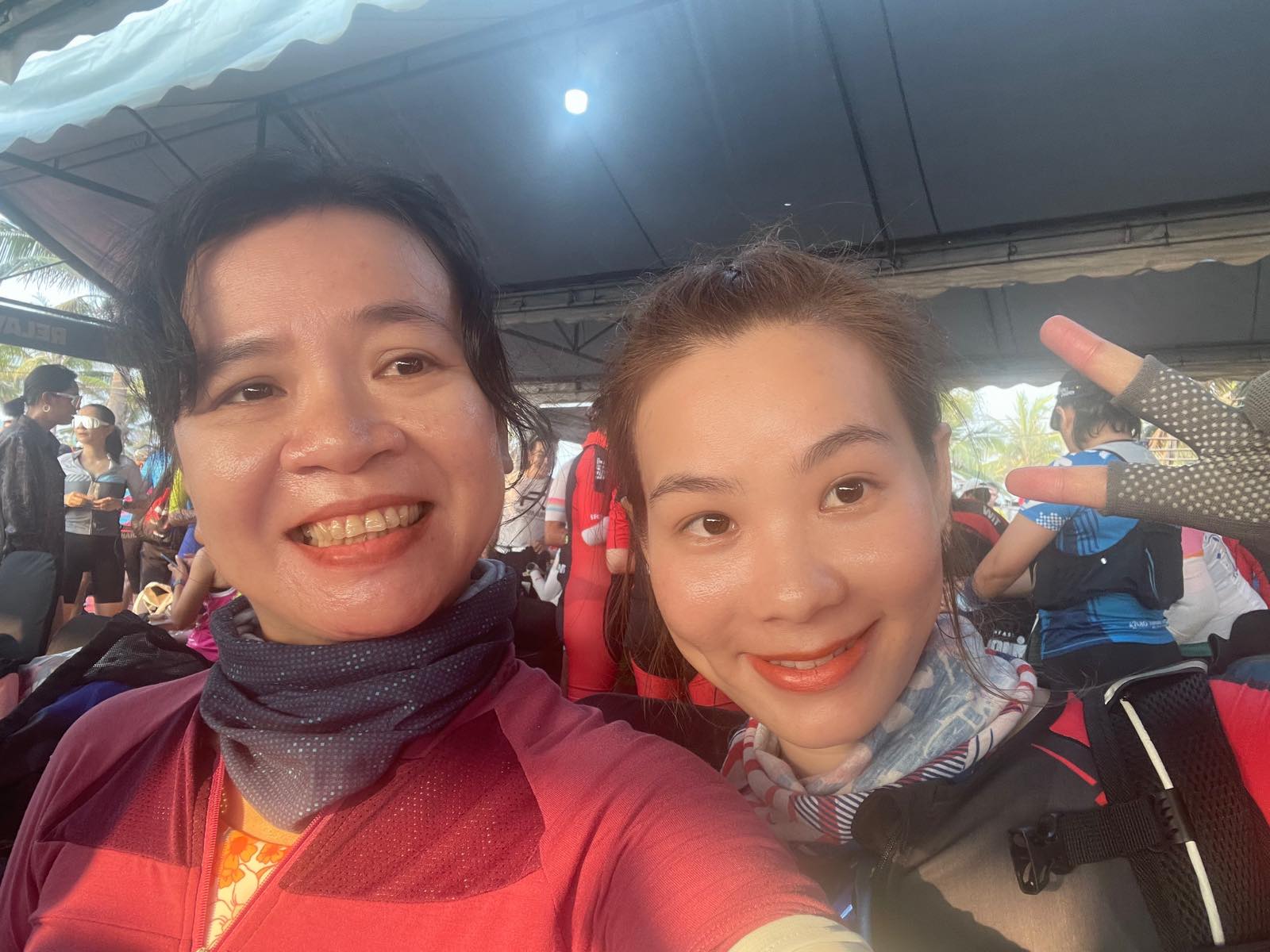 Also here is not only the professional athletes can participate in. But even So, or even any member in DPS, or even yourself – who are reading this article can join is.
So what you need to prepare when participating in Ironman?
To become an Ironman, you need to prepare and perform the following steps:
Define goals
First, let's clearly define your goals is to become an Ironman. This requires the determination and willpower to overcome the difficult challenges in the process of training and competitions.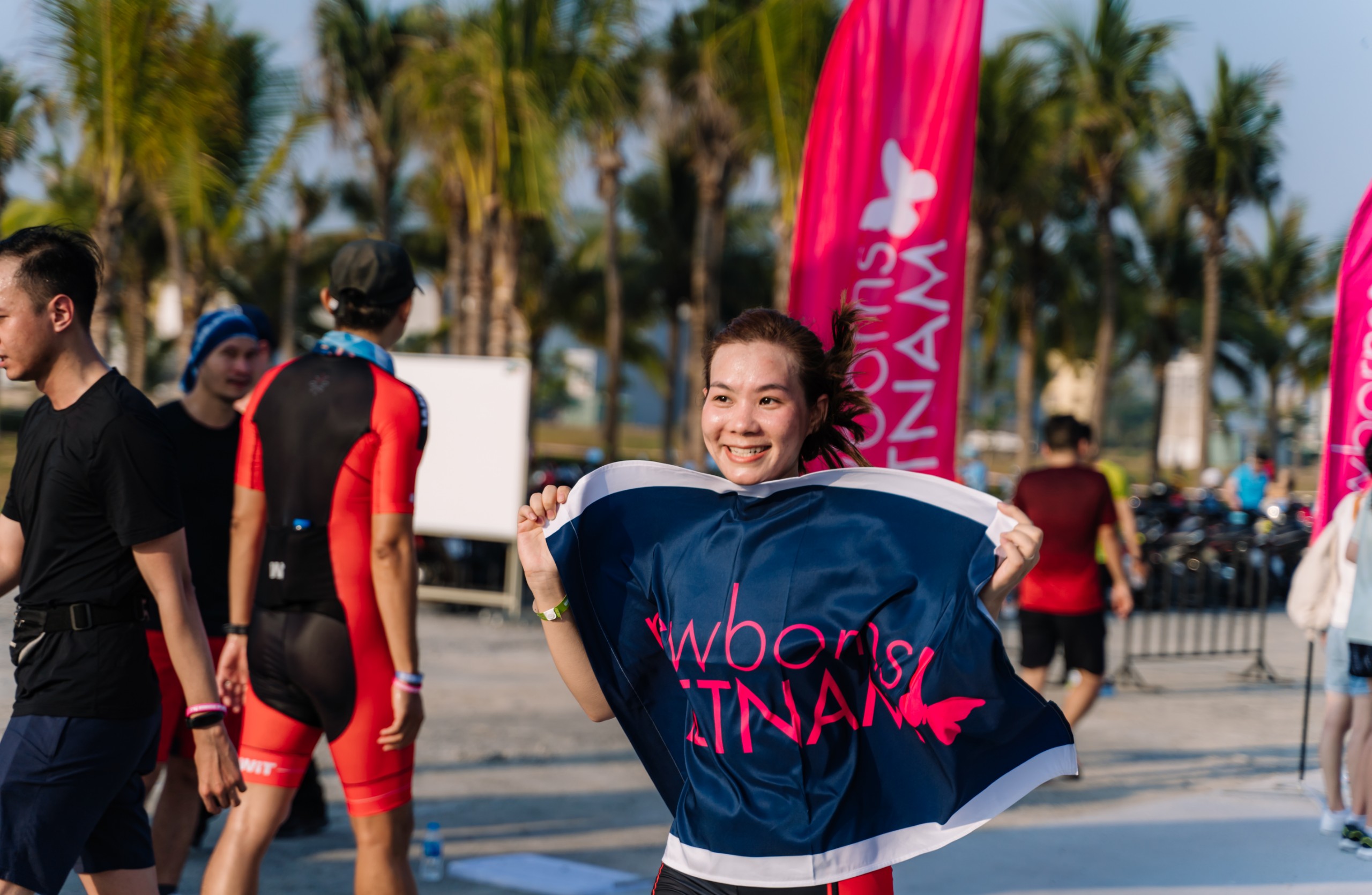 Prepare fitness
To complete an Ironman, you need to have good physical. Start by enhancing strength, running, cycling and swimming. Build a workout regimen reasonable and adhere to it regularly. You look for a professional coach or join a group workout to have the guidance and support reasonable.
Enhance skills
Learn how to perfect the skills of swimming, cycling and running. This requires time and patience to train and master the main techniques.
Join the contest small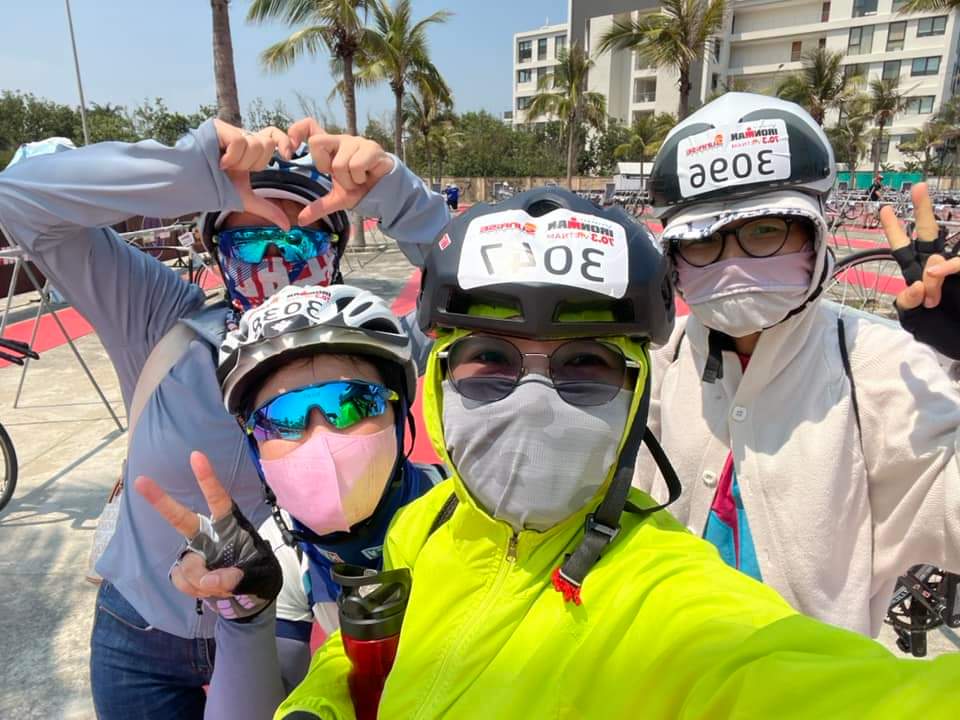 Before participating in an Ironman, let's join the contest smaller to accumulate experience and familiarity with air competitions. This helps you get familiar with the feeling of competition and adjust tactics, at the same time raise his confidence.
Planning training
Create a plan of specific coaching and match with your Ironman goal. Ensure you have enough time to workout for triathlon and schedule your workout appropriate for each.
Nutrient management
Diet is a important element in preparing for an Ironman. Let's learn about the right nutrition for athletes and ensure to provide enough energy and nutrients to the body during training and competitions.
Face and overcome challenges
In the process of preparation and competition, there will be challenges beyond the capacity and fatigue. However, please always hold the spirit of determination and ready to face difficulties. Let's focus on your goal and beat all obstacles on the road to Ironman.
Time management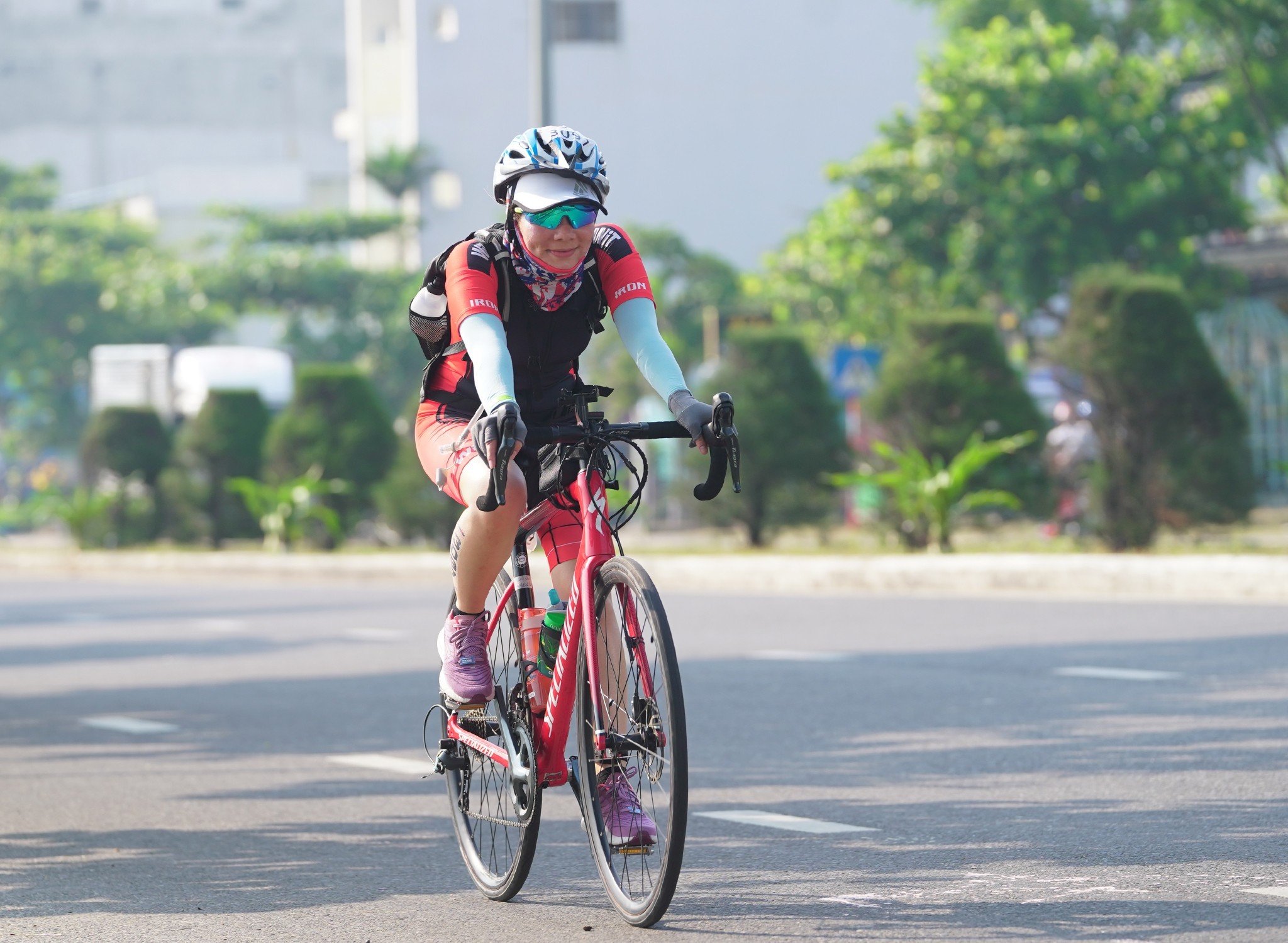 Become an Ironman requires some consideration and time management efficiency. Because you only have a certain time to complete part of his examination. In that swim 1,9 km need 45 minutes cycling 90km need 3 hours and 30 minutes, and run needs a maximum of 2 hours 15 minutes.
Therefore, you need to learn how to manage time and endurance to complete the exam effectively.
Psychology and spirit
Let's train the psyche and spirit to transcend the limits of yourself. Trust in his ability and keep a spirit of optimism, patience, and steadfast. At the same time, find ways to relax and relieve stress during the preparation and competition.
Prepare the bicycle race for professional use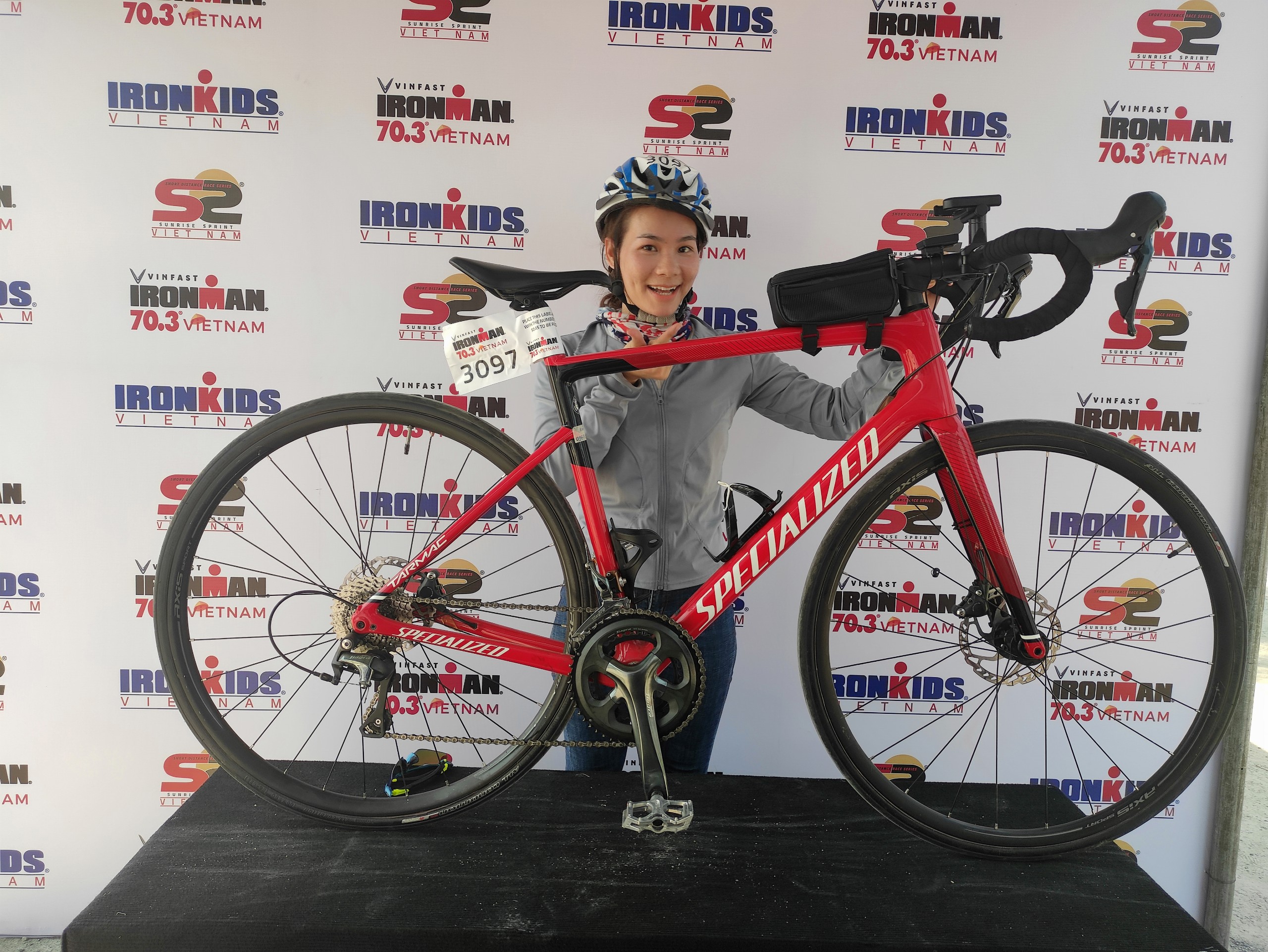 If you participate in the competition bicycle car, then the preparation of a bicycle race for professional use, do not need too expensive, you can choose to purchase the line bike, beach old but still full of features to engage the racing been easier.
Sign up and join the competition Ironman
When you have fully prepared and confident, let's sign up and join an Ironman. Enjoy the journey and remember that the important thing is to participate and completed the contest in a safe way and enjoy every moment.
Become an Ironman requires determination, patience and the determination to overcome yourself. Enjoy the journey and proud to become one of the athletes completed an Ironman full of excitement and class, okay!
Gratitude to the organizers, community WIT – and those who have supported So complete outstanding parts of his execution
Grateful in charge of BTC WIT was sort shuttle, food and accommodation for crew, grateful Hieu application center contains more than 200 ACE, grateful for the care , enthusiasm, devotion of mr. Lucas Nguyen Viet Thang and her Amanda Nguyen The Loc has instructions specific information the swim – bike – run for the crew
So please send sincerely grateful to the brothers and sisters in WIT has transmission source of energy and beautiful images through space to the home 
Grateful to the brothers and sisters around the time send greetings, words of encouragement for Van. So extremely extremely grateful to all people and personal charm nice to have for Van participate in the contest Ironman this!