Today, building an online communication channel has become an indispensable thing for businesses and organizations. Build your own website to help users access and learn about contact information, products or conduct consumer behavior. The interface of the website has a relatively large influence on the operation and feeling of users when using the website. If you are looking to design a beautiful, modern and simple web interface, or looking for a professional website design unit in Ho Chi Minh City, then this article is for you.
What is web interface?
A web interface or website interface is a combination of visual elements (images, text, video ..) and interactive tools (checkboxes, smart bars, buttons, etc.) arranged according to the layout. and the intent of its owner.
The mission of this website interface is to provide users with an environment to interact and use the website in a simple and effective way. In addition, it is necessary to have its own uniformity and compatibility with the website interface on different devices such as computers, phones, tablets, etc.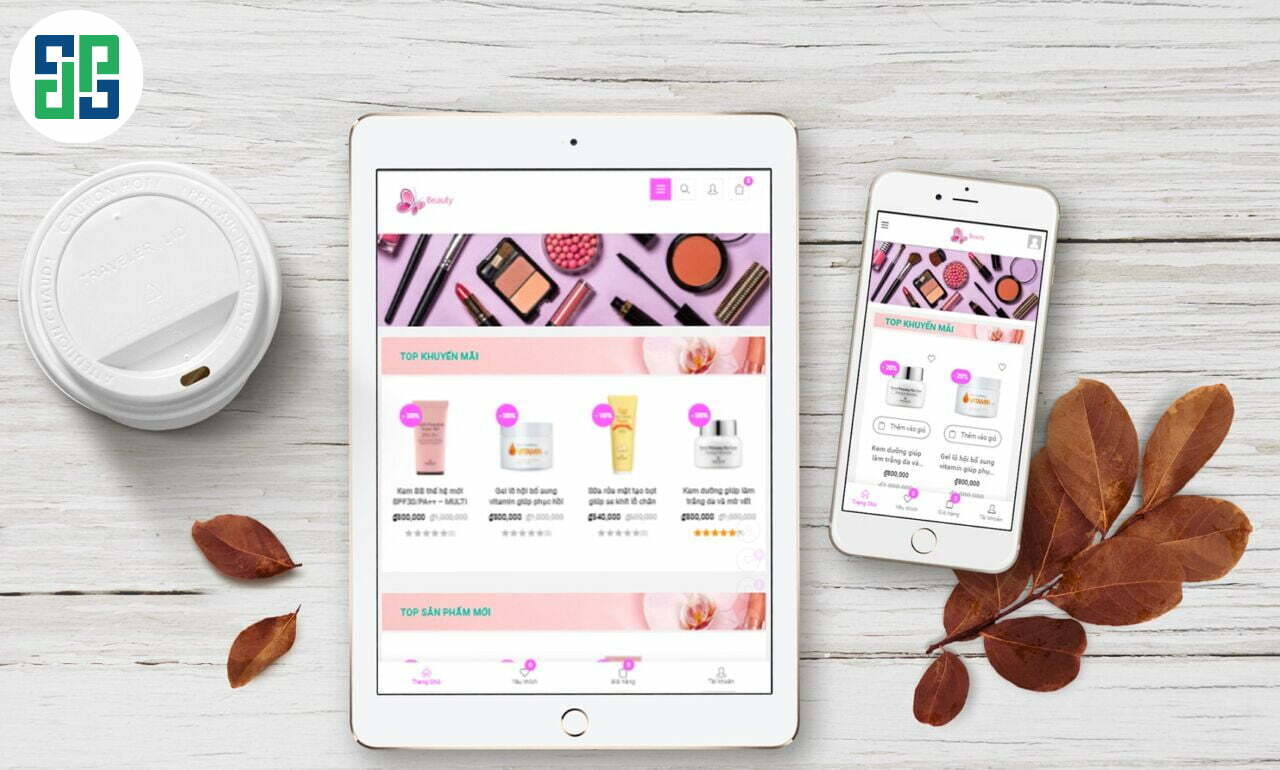 Therefore, designing a beautiful, modern and simple web interface is also very important. It is a part that shows the imprint of the business, conveys information to users. An eye-catching and easy-to-use website will have a huge impact on customer loyalty. Besides, the convenient web interface will work very well for companies implementing online and online sales methods.
Designing a website interface for your own business requires a certain investment to bring the best results.
Tools to support beautiful, modern and simple website interface design
With the development of design software, you can completely develop your own, unique website interface without "touching" anyone.
Designing web interfaces with Canva
Canva is known as a free and online design software with millions of users. It's great that now with just drag and drop, you can design a website quickly with Canva.
With the available designs, you can choose any one and start editing and creating. You can change the text, colors and arrange the images to suit the layout of the website you want. In addition, to create consistency in branding, you can insert logos, slogans, charts, etc.
Figma – a very powerful tool in UI/UX tuning
Figma is specialized software for designing interfaces. Not only is it provided for free by the developer, but Figma is also compatible with many Windows, MacOS, and Linux operating systems. Design files are stored in the cloud and shared easily for teamwork.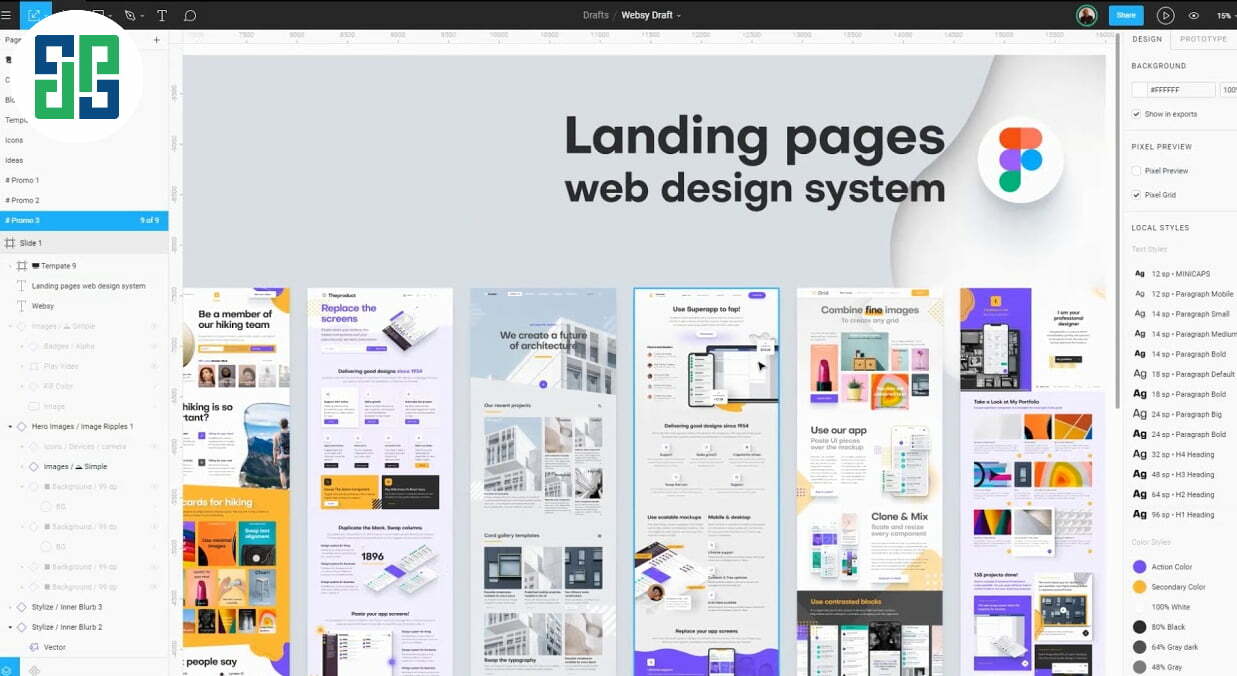 Similar to Canva, Figma also has thousands of pre-designed themes available, allowing users to choose and download and create freely. This technology platform also helps speed up the process of building and creating websites, providing a modern web interface ecosystem that meets exactly what users are looking for.
Design with Photoshop/Adobe Illustrator
This software allows you to design in detail to every pixel of the modules, good synchronization of colors, fonts, font sizes and images. Products from Photoshop need to invest a lot of time, effort and meticulousness to create a beautiful, professional web interface.
Website design agency in Ho Chi Minh City
Once you have the complete interface design, the most important thing is to put them into operation. That is, you need to deploy the activity on a website. If your business or organization does not have its own design and IT team, outsourcing a website design unit is a simple and cost-effective solution.
DPS is confident to be a service provider WordPress website design with the best quality in HCMC. WordPress has a huge store of themes, plugin Free is extremely rich, diverse in all fields, all industries, extremely good scalability and development.
With DPS Media, customers are advised to design a complete web interface that is aesthetically pleasing and easy to use. Websites built on WordPress platform include sales, e-commerce, company introduction, travel, restaurants, etc.
Epilogue
A well-designed website interface will very well convey the image of the business to users. It's great when sales or visits to your website increase significantly thanks to the investment from the design and smooth operation of the web.
Contact now with DPS for professional web service support, full set from AZ!