In business activities, in addition to focusing on products, services, and customer care, it is also necessary to pay attention to other extremely important factors. That is identification trademark. For a business, building a brand identity needs to invest a lot of time and effort. Because, the design of this identity includes many elements such as name, brand logo, ... needs unity and creativity and takes time to try. In Ho Chi Minh City, which is a professional unit providing design services for corporate brand identity, personal logo?
Brand identity design and its importance
First, designing a brand identity is the creation of a set of tangible elements including names, logos, colors, marketing materials, human resource records, graphic elements, etc. own style of business, brand.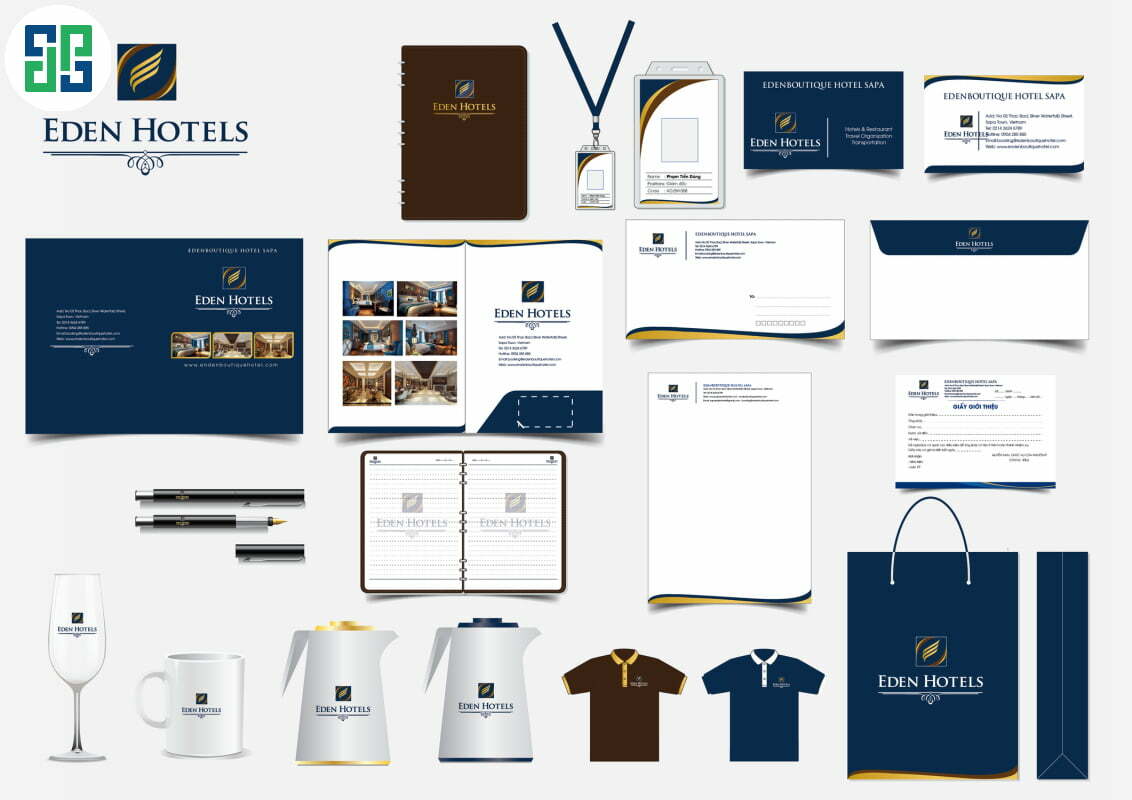 These elements combine and become the "me" of the business, distinguishing one brand from another. That is putting your own imprint on the mind of the customer. They not only know but also remember it, always present when they intend to buy and use the service. Then, we have a successful brand identity and design.
From there, we can clearly see the role of brand identity. Among hundreds of competitors and alternative product lines, marking your brand with customers will greatly influence their purchasing decisions and save money. For example, when it comes to smartphones, we immediately think of two giants in the industry, Iphone and Samsung. Not only for businesses, nowadays many people are also focusing on branding and personal logos.
Brand name design
Brand name is a proper noun given by the founders to their organization or business. In the process of building and developing, the brand name plays an important part. The core marketing and communication activities revolve around and towards the brand name to be known and remembered more.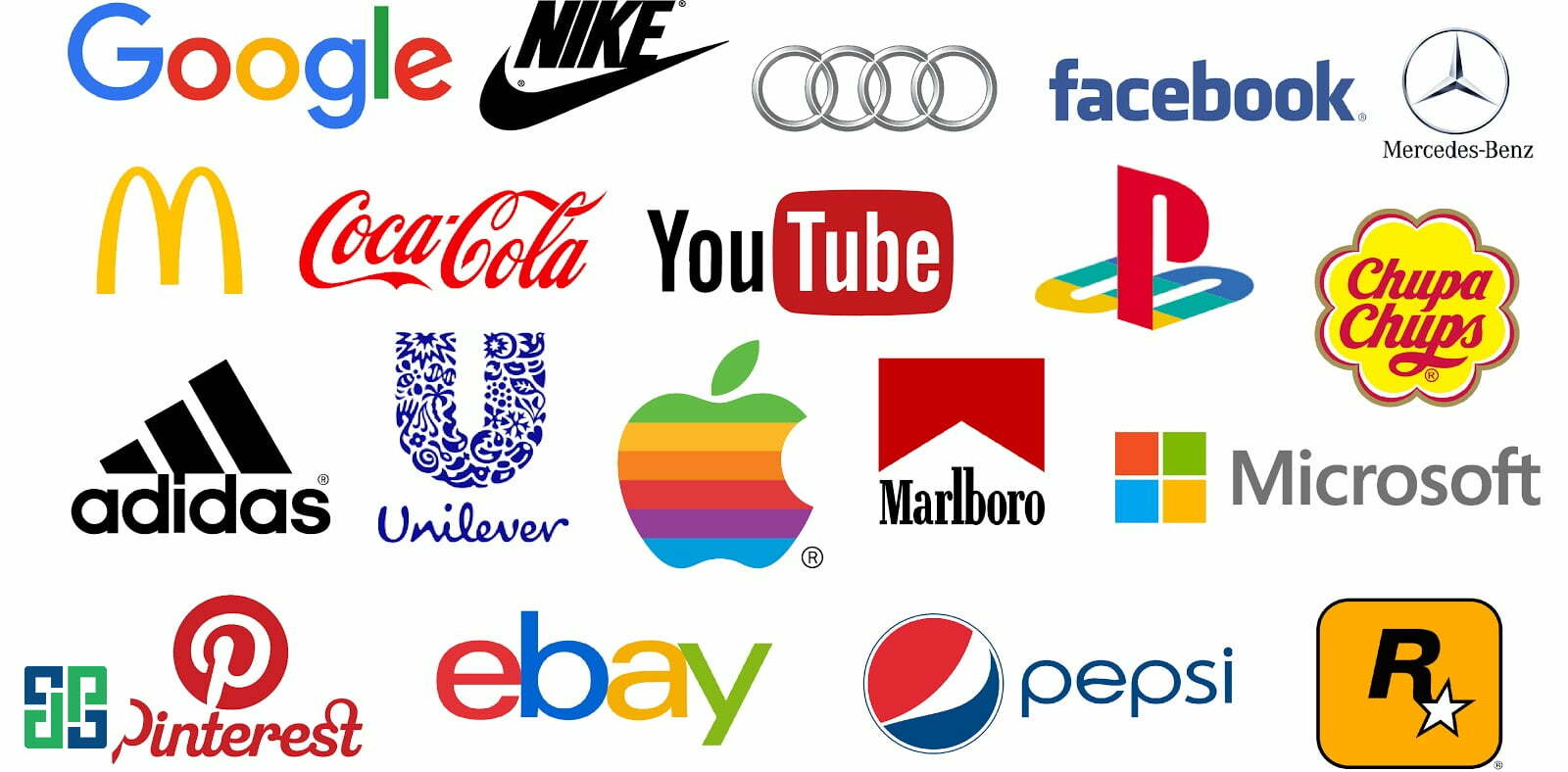 This naming will not limit creativity, but DPS still suggests that you ensure the following requirements to achieve the best effect.
Can be protected
Simple and easy to remember and unique
Express the main message or product you want to convey
Avoid using words that are obscure, misleading, or associated with bad things
A good example and lesson on how brand naming needs to be consistent with Coca Cola's local culture in China. Initially, the product supplied to this market was named Kekoukela when translated, it means "bite a piece of tadpole wax". After that, the company immediately came up with a more suitable name, Kokou kole, with the nuance of "happiness on the lips".
In addition, it is possible to pay attention to the story element behind the design of the brand identity to score more impressive points. Implicit in it is the meaning of the product, or the person who created it.
Brand identity logo design
Besides the name, the brand logo is also an important part of the brand identity design. Logo can help convey very well the will and vision of the business itself. Logo design service must ensure creativity, aesthetics, harmonious combination of shapes and colors. In addition, with Asian culture, the logo or the name also needs to be complete in terms of feng shui elements, to avoid committing taboos.
Let's analyze a hot "7 billion dollar" brand logo case to discover all the meanings.
In 2021, Xiaomi - Chinese smartphone company launched a "new as not new" design. Accordingly, in terms of color, font and font design completely remain the same, only changing the border from 4 square corners to soft rounded corners.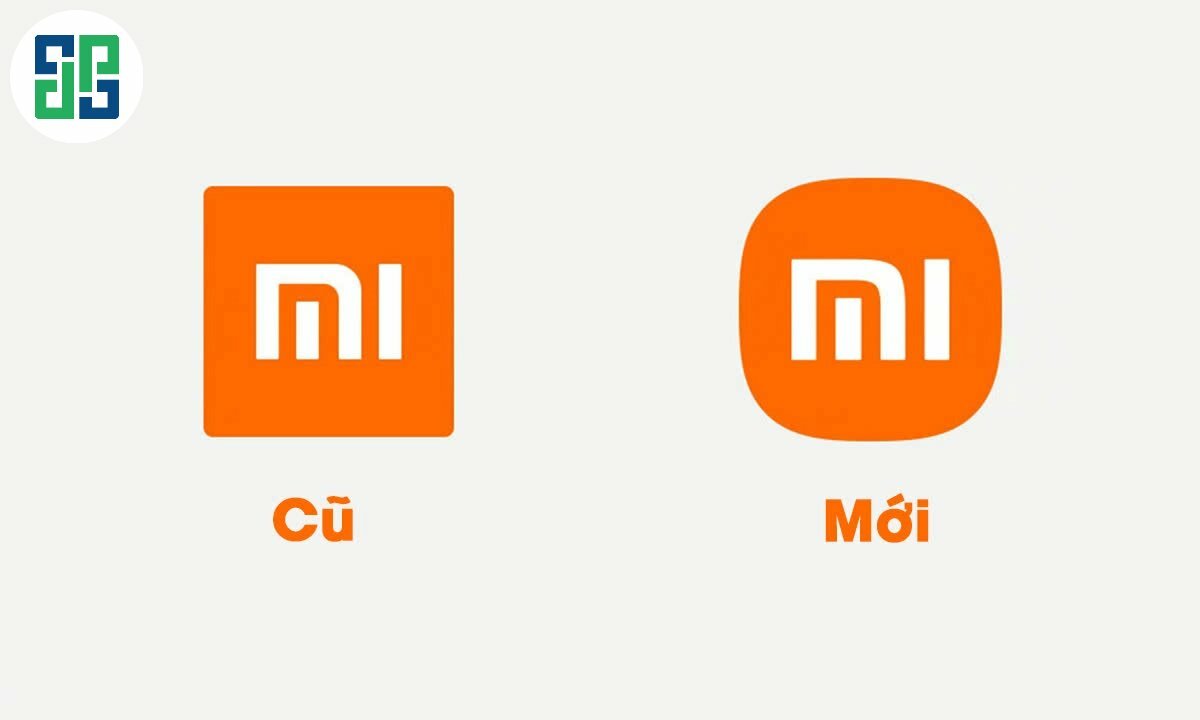 Is 7 billion dollars worth it? According to the owner's share, this logo contains many great meanings. The ratio from square to round is not random, but from an arithmetical perspective, this is the perfect balance between the two shapes. That creates a certain softness and flexibility, consistent with the brand identity called Alive.
Other constituent elements
In addition to the name and logo analysis of the name, the brand identity includes many other elements. The principle is to keep the consistency and convey the brand's message and mission to customers. A few products you can refer to to add to your identity are:
Brand identity design marketing materials
Marketing materials include content, images, and media. There are many social platforms such as Facebook, Instagram, Linkedin ... and should use images with business logo design. In addition to offline marketing, publications such as brochures, catalogs, banners or leaflets should also follow the identity of the colors and slogans.
Tools
With a hotel or restaurant, do not forget to bring the brand mark from the customer's own belongings. Towels, water cups or eating bowls with company logo printed will create a good effect for your business.
Website graphics, email
Website or email is also the foundation that needs to be unified in the brand identity, especially for organizations that use the form of direct work and business. With a website, there are images, headings, and footer information, and emails have signatures, or the same structure and email domain name for employees.
Packaging
Standardizing packaging is also added by many businesses to the brand identity design set. In addition, branded packaging also helps to avoid counterfeit goods and protects brand reputation very well.
Understanding the importance of brand identity design, DPS has built a professional and specialized team to serve as a unit in Ho Chi Minh City providing comprehensive services for your business. Brand identity design DPS helps to optimally convey the message, vision and mission to customers. Our service has the privilege of unlimited editing, in accordance with the law of the five elements of feng shui and handing over all ownership to the partner.
Contact now to get DPS advise!