Viral Marketing is a method chosen by many businesses to attract people's attention. Create many positive effects to help develop the brand.
In this article, let's provide DPS in-depth to learn more about Viral Marketing, and the effects it brings.
What is Viral Marketing?
Viral Marketing is simply understood as a form of highly viral marketing, aimed at motivating an individual to share messages to those around them. Viral marketing creates an explosion, spreading meaningful messages to customers through marketing channels. Thanks to that spread, it motivates customers to be interested in the brand's products.
Why is Viral Marketing chosen by many businesses?
Viral Marketing plays an increasingly important role in communication strategies. So why is this marketing method chosen by so many businesses?
Viral Marketing helps businesses reduce advertising costs
A marketing campaign at the beginning is implemented if you want to be effective and reach high, you must use advertising methods. But once there is a name and familiarity with customers, advertising is almost no longer effective.
Viral marketing was born as a solution to attract attraction and convey messages to customers. This helps businesses not have to spend a large amount of money to run ads that do not bring any results.
Viral increases accessibility
The essence of viral marketing is to go viral. Therefore, you can rest assured that if the implementation of viral strategies goes in the right direction, the effectiveness will be extremely high.
Make a deep impression on many people
Viral content will often receive a lot of shares and pass on, which inadvertently imprints on viewers' minds. This is really great because your brand is now remembered by many people.
Viral marketing campaigns in Vietnam create strong buzz
About 4 years ago, were you obsessed with the phrase "you want to buy a TV" that was repeated over and over on social networking sites? Dien May Xanh created a big buzz when starting the campaign with a promotional clip over 1 minute long with an amazing viral speed. With that result, millions of customers have purchased at Dien May Xanh, which is also considered the most successful viral marketing in Vietnam.
Shopee's viral campaign
Shoppe is considered a reputable sales site in Vietnam, but it is even more known for its viral promotional videos. The saying "There's nothing to wear" in a short time has become a trending topic of many people. It can be said that shopee's coverage at that time was difficult for any opponent to surpass.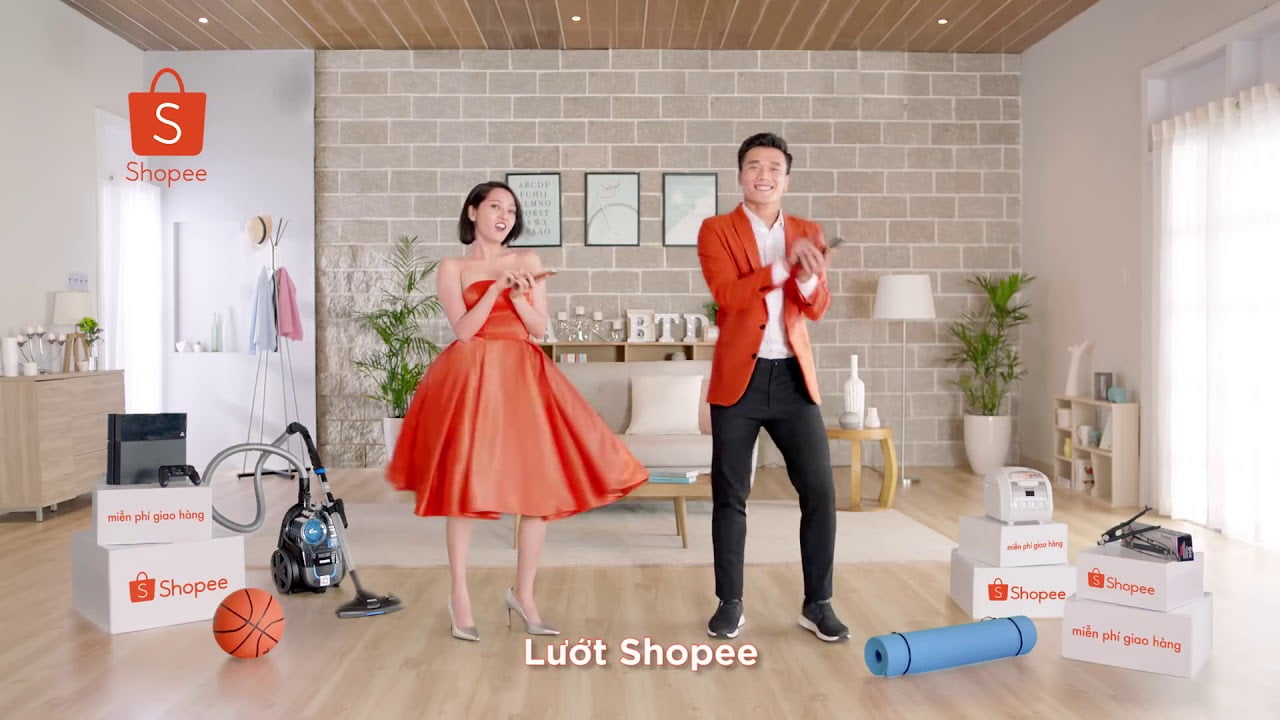 Bitis's viral marketing campaign
Perhaps Bitis was very clever when combining with the famous singer in Vietnam Son Tung M-TP, this has restored the foothold for this brand after a period of decline. Next are the messages cleverly put into the music video of singer Soo Bin Hoang Son, hitting the psychology of the children far from home. Not only generating huge revenue, but this combination also received enthusiastic support from the audience.
See more: Building a Marketing Plan Is Indispensable In Every Business Strategy